Heddon Street Boy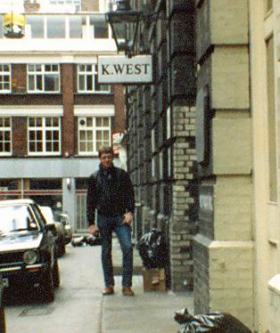 Worth More Than Pieces Of Gold


One rainy Sunday afternoon, whilst rummaging through a big box of old 45's at our local car boot sale, I stumbled upon this previously unknown piece of vinyl... I'd never heard or even read about this release before, it surely must be worth an absolute fortune...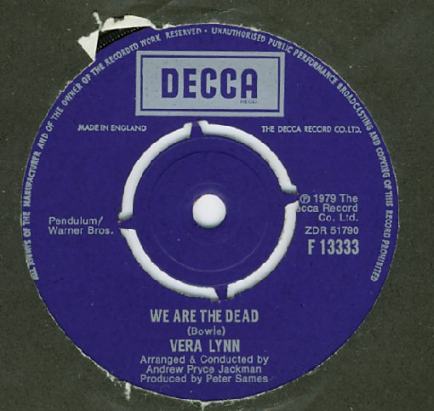 So up it went on eBay... as the bids came flooding in... and the money roared... the merchandise exchanged... I decided to have some customising done on the bonnet of my Vauxhall... and also buy a personalised registration plate...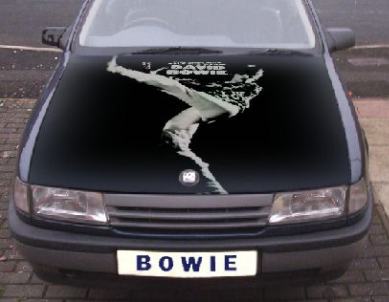 With the car parked up the driveway, it kind of made our house look a little drab... I sold the BOW 1E plate to a Mr. Bowie of Skegness for a huge profit... and bought a Z1 GGY plate instead and pocketed the difference...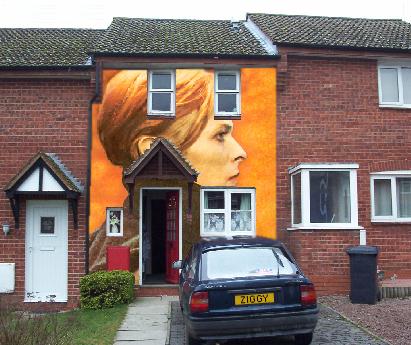 And after numerous compliments on how jolly good the motor was looking... I went one step further...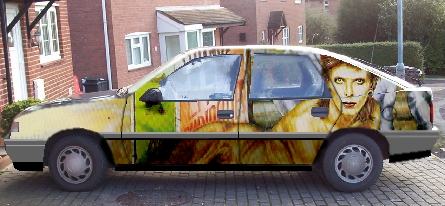 Unfortunately one of our neighbours complained.... so we had to have the back of the house decorated...








Then worse of all, the neighbourhood community liaison officer also complained along with the rest of the cul-de-sac residents... so we had the side of our house done as well...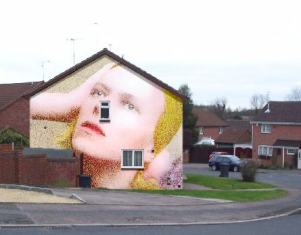 I'm not sure what I'm going to spend the rest of the money on... but I'm sure I'll think of something. Perhaps a nice driving holiday in the United States...





Heddon Street Boy.
11 February 2004.