ARTISTS KEPT UNDER WRAPS AT RCA SECRET 2001


OFFICIAL PRESS RELEASE




Want to buy your family and friends something unique this Christmas? If you do and you think you could spot a Hirst from a Hockney then a trip to RCA Secret, sponsored by bowieart.com, featuring hundreds of original postcards for only £35, is essential. The secret is that the identity of the artist isn't known until you've bought it and the signature is revealed on the back.

This hugely popular postcard sale, now in its 8th year, opens for viewing at the Royal College of Art on 21st November 2001. But if you can't make it to London to view the postcards, don't panic! For the first time ever, the public can view them all online at www.bowieart.com (from 21 November).

Last year over 800 artists, designers and celebrities donated over 1,500 postcards in a variety of mediums, including paint, print, photography, watercolour, collage, pen and pencil drawings. Amongst the exhibition was a pink pen drawing of dog excrement by Damien Hirst, a number of original paintings by Terry Frost, and three prints by David Bowie. Other previous illustrious participants include David Hockney, Tracey Emin, Manolo Blahnik, Chris Ofili, Zandra Rhodes and Frank Auerbach.

Even if you don't choose a well-known artist, chances are that you could go home with a star of the future. Many contributing artists are students or recent graduates of the Royal College of Art, destined to go on to big things. As in previous years all monies raised go to the Royal College of Art Fine Art Student Award Fund, which helps support emerging artists during their time at the College. Since 1994, sales of postcards have raised over £450,000 for the Fund.

The postcards go on sale at the Royal College of Art from 8am on Thursday 29th November, but be sure to get there early, as art lovers have been known to queue over night to be first in line to go home with a bargain masterpiece.

RCA Secret has media support from Time Out.

RCA Secret 2001 takes place at
Royal College of Art, Kensington Gore, London SW7 2EU.

Exhibition/Viewing:
21-28 November, 10am-6pm (22 November: late night opening until 8pm).

Sale of postcards:
29 November, 8am-8pm 30 November/1-2 December, 10am-6pm.

Hotline Number: 020 7590 4186

For further information please contact Sue Bradburn, Media Relations Officer on 020 7590 4114 or email: sue.bradburn@rca.ac.uk.

For images call 020 7590 4123 or email hannah.collingbourne@rca.ac.uk

www.bowieart.com is a sponsorship site that provides a platform for the work of emerging young artists, including, amongst other institutions those from the Royal College of Art. This is the second year bowieart.com have sponsored RCA Secret.

The Royal College of Art is the world's only wholly postgraduate university of art and design - fine art, applied art, design and communications - offering the degrees of MA, MPhil and PhD. Eight hundred students, with an average age of 26 are taught by nearly 100 full-time and visiting staff, all of whom are distinguished practising artists, designers and scholars.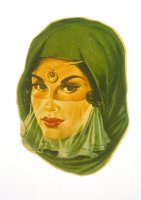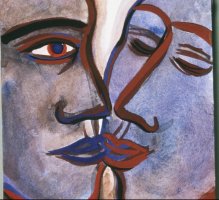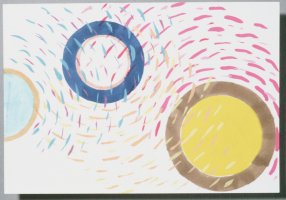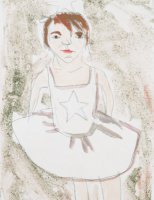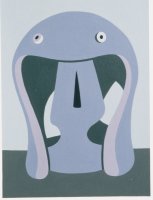 CLICK HERE
TO CLOSE WINDOW