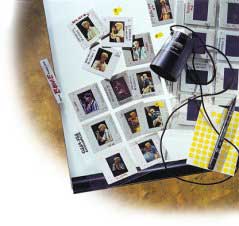 Lawrence Kirsch
Signed Original Photographs
B i o g r a p h y
Photographer Lawrence Kirsch, a graduate of the Concordia University Communications program, worked professionally from 1977 (when he first photographed Elvis Costello for CBS records) until 1989. Before 1977 he worked on a freelance basis photographing many major rock acts of the 70s, including David Bowie, Bruce Springsteen, The Rolling Stones, Bob Dylan and Elton John.
Based in Montreal, Kirsch traveled extensively throughout Canada and the United States for photo sessions commissioned by WEA, CBS, Capitol, MCA, RCA and other major record labels. Kirsch's photographs have appeared in more than 75 magazines, as well as books, posters, concert programs, gallery showings, and on record sleeves in London, Berlin, Rotterdam, Los Angeles, New York, Montreal and Toronto. The native Montrealer has worked with David Bowie, the Rolling Stones, Hall and Oates, Genesis, Phil Collins, Bruce Springsteen and other artists.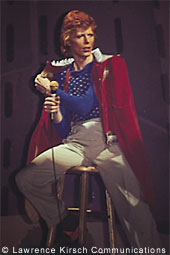 "My photography is objective," Kirsch says. "It records the nervous energy and the flash of rock music. The camera records the illusion created by the rock artist, the public image that often marks the insecurity and the tension."
"I was in the right place at the right time. People ask me how did you choose to be a rock & roll photographer? Well, I never did, really. It chose me. I was attending music concerts since 1970 and wanted to linger on long after the concert was over. So I picked up a camera and starting shooting photographs for friends and myself. In university I met a friend who had connections to CBS Records. She got me an interview and ultimately my first professional gig in 1977."
In 1989 he left the music photography business to pursue a career in advertising. Now ten years later this website was created to offer music fans both past and present a chance to own a bit of their past and history. For the first time exclusive custom photographic prints are being offered for purchase. Most of these are unpublished and have never been seen before.
Over 300 music artists create the portfolio of rare and defining moments in rock and roll history. We invite you to surf and experience the energy of 17 years of documenting the best in rock music.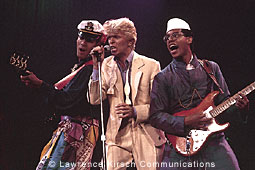 D e t a i l s
These signed, original Lawrence Kirsch photographs should not be confused with machine or production-grade press prints. Each Lawrence Kirsch photograph offered here is one of a limited edition series and each is individually custom printed according to your order from the original negative, under Kirsch's direct supervision. All materials and processes employed are state-of-the-art.
Each photograph is signed in ink by Lawrence Kirsch, just below the image.
Only the best images of each artist, from a selection of literally thousands of original photographs, have been chosen and offered for the first time in a limited-edition custom print. Each photograph is hand printed to order on the highest quality photographic paper.
Two different sizes are available: 11" x 14" and 16" x 20". Please see the Order Form for more details.
Cropping of the final photograph may be slightly different than the images displayed on this site. Colors, brightness, contrast and other display characteristics of monitors may also differ. Due to the low screen resolution of monitors, printed photographs will be considerably sharper and more detailed than their corresponding screen images.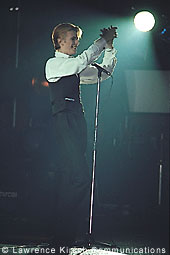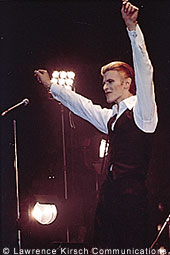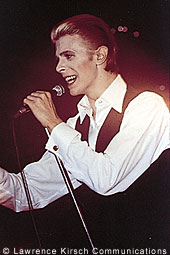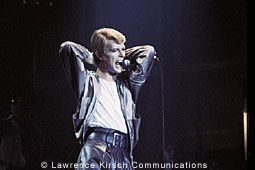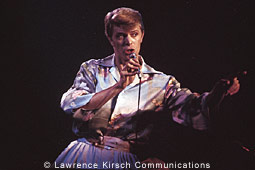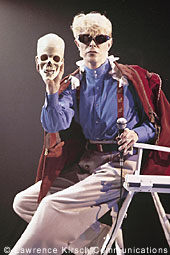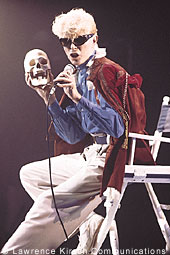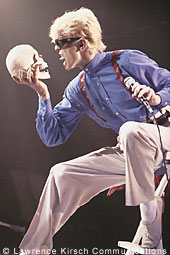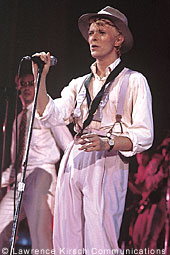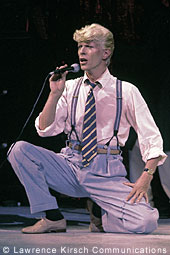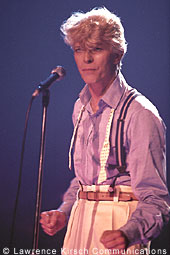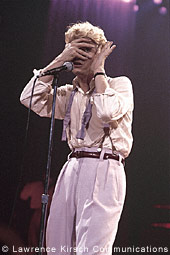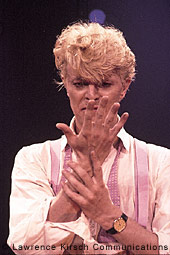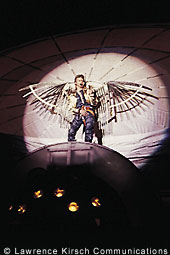 P r i n t s F o r S a l e
All the photographs on this site are for sale as part of limited editions, signed and numbered by the photographer. Prices (subject to change) currently are 11" x 14" inches US $120, 16" x 20" inches US $220. All prints are individually hand-printed upon receipt of the order. Shipping and handling is extra.
If you see an image you like, print a copy of the Order Form, fill in your choices, add up the totals, and mail it with a US money order (please do NOT send cash) to the following address. All photos are shipped in mailing tubes and they are guaranteed against damage.
Lawrence Kirsch Communications
P.O. Box 42539 Snowden
Montreal, Quebec H3W 3H7
CANADA


ALL PRICES ARE IN U.S. DOLLARS
Please allow 3-4 weeks for delivery.

M e m o r a b i l i a
This section contains rare collector items such as records, posters, books, press kits, backstage and laminated passes, magazines and more featuring many of the biggest artists of the 60s, 70s and 80s. All these items are from my own personal collection and for the most part I have only one of each item. This is not an auction. First come, first served. Buyer pays all shipping and handling charges and insurance if so desired.
©1999-2004 Lawrence Kirsch Communications.
All images on these pages are copyrighted.
Photographs must not be linked to or used on any other Web page
without written permission.
---



| | |
| --- | --- |
| Created: Oct 2000 © Paul Kinder | Last Updated: 15/6/04 |