BOWIE TV and WHAT'S REALLY HAPPENING IN APRIL - MONTHLY PLANNER

[BOWIEWONDERWORLD SHOP] [LATEST DAVID BOWIE ITEMS ON eBAY]

Have YOU got some DAVID BOWIE related news or a hot scoop?
Well don't just sit there keeping it to yourself - send it in to
All news items are credited if you so wish


---
MAYOR OF SUNSET STRIP DVD SET FOR JUNE
30th April 2005

The fabulous documentary THE MAYOR OF SUNSET STRIP recording the life and times of legendary LA DJ, nightclub promoter, and impressario Rodney Bingenheimer finally gets it's Region 0 DVD release on 27th June via Tartan Video.

Directed by George Hickenlooper and featuring a whole host of artists including DAVID BOWIE, The Doors, Nancy Sinatra, Oasis and No Doubt, who have all been championed by legendary Bingenheimer, the 'Mayor of Sunset Strip', who has been a much-loved figure in LA's music community for over two decades.

A man tinged with sadness but enthused by music, Hickenlooper's affectionate documentary looks at the man behind the legend, talking to his family and the many of his rock star buddies including Brian Wilson, Joey Ramone, Mick Jagger, Courtney Love and Gwen Stefani.

The DVD extras include: commentary with George Hickenlooper; commentary with Rodney Bingenheimer and Chris Carter; 'A Rock and Roll Legend' - short doc on Rodney; 'backstage with Rodney' featurette; 'Fame'' - rare interviews; promo, soundtrack sample.

Anamorphic presentation; Dolby Digital 5.1 Surround; DTS Digital Surround 5.1.

You can Order NOW
and save 25% discount.


---
THE LITTLE DRUMMER BOWIE
29th April 2005

THE TROUBADOUR THEATRE COMPANY in California has just announced its 10th anniversary season. Amongst the upcoming productions is their annual holiday show, at the Falcon Theatre at 4252 Riverside Drive, Burbank California, is 'The Little Drummer Bowie', a spoof incorporating the music of DAVID BOWIE. The show runs between Thanksgiving and Christmas.

The Little Drummer Bowie
Falcon Theatre, Burbank, CA 91505
Thanksgiving to Christmas 2005. Tel: (818) 955-8101
Website: www.falcontheatre.com

More information and details can be found at their website.


---
AND THE BITS FLEW FAR AND WIDE
28th April 2005

Check out an online review of the two recently released DAVID BOWIE live albums David Live and Stage on the CREEM magazine website from Chris Carter. Love the photo caption!...

MOTLEY CRUE are continuing to namecheck DAVID BOWIE for recent tour press interviews. Bassist Nikki Sixx says: &quotWe're never predictable and never what people 'want,'&quot he said. &quotYou have to take people on a journey. That's something we learned from David Bowie... People are creatures of comfort. To entertain you have to give them the unexpected.&quot You can read the full interview via the Coloradoan.com website...

The BW Polls are now back online. First one up, straightforward and simple - what's your favourite DAVID BOWIE album? Click on the link below and make your choice - you know how it works - VOTE HERE...


---
BEAMING DAVID BOWIE IN JUNE
28th April 2005

Update: As mentioned on here at the beginning of the year MARC JOHN is to publish a DAVID BOWIE book entitled Beaming David Bowie (ISBN 0-9549040-0-1). The publication date is now confirmed for 27th June via Marc John Publications.

Marc was the person responsible for setting up the live global cinema Reality gig David did in September 2003, which was a pioneering, world first event that played to 50,000 fans in sold out cinemas across five continents. And the adventure of it all is the thrust of the book, told in the context of how the experience affected his spirituality and actually helped him rediscover it.



A rising hotshot in the cinema business loses and then rediscovers his spirituality along the way to making history with David Bowie. In the autumn of 2003 author Marc John organised a live satellite broadcast of a specially produced David Bowie concert which was shown exclusively in cinemas around the world. This marked the first time ever that a live event had been beamed to cinemas world-wide, and reflects the coming of 'digital cinema', which is seeing the cinema industry steadily adopt satellite dishes, hard drives and digital projectors to diversify cinema programming to include live music, sport, interactivity and video games, for the first time in cinema's 100 year old history.

This book goes revealingly behind the scenes as this major, digital transition takes place, culminating with the fast paced, high flying experience of beaming David Bowie to tens of thousand of fans across five continents in sold out, rocking cinemas. But at what price to the author's spiritual direction did this historic landmark and career height cost? As an aspiring actor/playwright in New York in his teenage years, a former political candidate back home in England in his 20's and a guerrilla moviemaker whose low budget digital video experiments brought him into the executive ranks of Odeon, the UK's biggest cinema chain, the author discovered, through many improbable adventures leading up to the Bowie gig, the journey in life that we are all on. And this book is as much about the change within as it is about the change around us as the digital age gathers pace in transforming every area of our work and lives.

Synopsis: In the 21st century something called the digital age came upon us. It swept quickly through the entertainment, telecoms and broadcast industries transforming businesses, careers, homes, lives and destinies. Music, television, film and cinema were just a few of society's great pastimes to feel the force of the digital age. Entrepreneurs and pioneers burst forth with great visions. Grand ambitions could not be held back. This is the story of one of them. The Event. A live and interactive pop concert beamed via satellite to cinemas worldwide. The Star: Pop icon David Bowie. The Catalyst: A guerrilla moviemaker who wanted to change the world. The Result: A real life adventure like no other...

More details and information can be found at www.beamingdavidbowie.com where you can read sample pages from chapter one.

You can pre-order Beaming David Bowie now for only £11.99.

From Marc John


---
KEN SCOTT SCHEDULED FOR OU COMM WEEK
25th April 2005

Legendary Record Producer KEN SCOTT is speaking at Ohio University on Wednesday (27th) as part of Communication Week events.

Communication Week is all week at OU, and speakers from a variety of areas within the communication industry will be speaking and serving on panels at the university. The OU Web site has a full schedule for the events. Scott, a 1967 OU graduate, is sure to attract attention because of his work over the last 40 years with many of the top names in the recording industry.

The event with Scott will take place from 12 until 2 p.m. in the Recital Hall inside Glidden Hall. Ken will be interviewed by an instructor, and he will take questions from the audience.

He started his career at EMI Studios at Abbey Road in London in the 1960s and eventually became the engineer for 'The White Album,' Along with his other work with the Beatles, Scott also engineered and mixed George Harrison's first solo record, 'All Things Must Pass.'

Scott went on to produce and mix records for David Bowie, Jeff Beck, America, Devo, Lou Reed, Duran Duran and many others.

For David Bowie, he worked as engineer on 'Space Oddity' and 'The Man Who Sold The World' and co-produced with David 'Hunky Dory', 'The Rise and Fall of Ziggy Stardust and The Spiders from Mars', 'Aladdin Sane' and 'Pin Ups'. His final work with DB was the '1984/Dodo' recording until recently when he supervised the 5.1 surround mix of the 30th Anniversary release of 'Ziggy Stardust.'

You can read the full article via the Athens News website.


---
DEF LEPPARD DRIVE-IN
25th April 2005

DEF LEPPARD will release the double-disc compilation album Rock of Ages: The Definitive Collection on May 17th. The veteran British rockers will follow the collection with a covers album, remaking tracks by DAVID BOWIE, T. Rex, Roxy Music, The Kinks and Jobriath.

For the covers album the song list isn't final, as the group decided to record more cuts than it originally planned. Here are tracks that have been recorded for the all-covers album:

10538 Overture (ELO)
20th Century Boy (T. Rex)
Don't Believe a Word (Thin Lizzy)
Drive-In Saturday (David Bowie)
Hanging on the Telephone (Blondie)
Hellraiser (Sweet)
He's Gonna Step On You Again (John Kongos)
No Matter What (Badfinger)
Little Bit of Love (Free)
Rock On (David Essex) Stay With Me (The Faces)
Street Life (Roxy Music)
The Golden Age of Rock & Roll (Mott The Hoople)
Waterloo Sunset (The Kinks)
American Girl (Tom Petty and The Heartbreakers)
Heartbeat (Jobriath) How Does It Feel (Slade)
Kick Out The Jams (MC5)
Roxanne (The Police)
Dear Friends (Queen)
When I'm Dead and Gone (McGuinness Flint)
Winter Song (Lindisfarne)

You can read the full story here via ABC News website.


---
HAPPY 13th ANNIVERSARY!
24th April 2005

Wishing a very Happy 13th Wedding Anniversary to DAVID and IMAN, who married during a civil ceremony in Switzerland, at the Lausanne Registry Office this very day thirteen years ago on 24th April 1992. They then later held their wedding ceremony in Florence, Italy on the 6th June 1992.

The traditional wedding gift for the 13th anniversary is lace. The contemporary or modern 13th anniversary gift has a theme of Furs and Textiles.


---
D&I AT THE VANITY FAIR PARTY
21st April 2005



DAVID BOWIE and IMAN stepped out in style last night in New York City at the State Supreme Courthouse for the Vanity Fair dinner party to celebrate the opening of the 2005 Tribeca Film Festival.



Iman looked stunning dressed in a beautiful black and white dress and David looked dapper in a brown pinstripe suit and open black shirt.

Tribeca Film Festival founder Robert De Niro and Grace Hightower, were joined by a whole host of guests including: Julian and Olatz Schnabel, Wesley Snipes, Model Claudia Schiffer and her husband Matthew Vaughn, Kelly Lynch, Ellen Barkin, Kevin Bacon, Julliana Margulies and director Jay Alaimo, Christopher Walkden, Jay-Z, Robin Williams, Nicole Kidman, Damon Dash and his wife Rachel Roy, Sean P. Diddy Combs, Willem Dafoe, Sheryl Crowe, Rachel Weisz, Drew Nieporant, Mark Zuckerman, Ray Kelly, John McEnroe; Patty Smythe, Marlo Thomas, Michael J. Fox; Tracy Pollan and Dylan McDermott.

There are quite a few photos over on at PatrickMcMullan.com from inside the venue and outside shots at Rex Features and Getty Images and also WireImage


---
'CHANGES' MASTER TAPE FOUND IN ATTIC
21st April 2005

There's a story in the Devizes Gazette and Herald today about a woman who has unearthed the DAVID BOWIE master tape for his classic track 'Changes' in her attic.

Lost tapes of Bowie's classic found in attic

The master tape of a classic song by David Bowie, missing for over 30 years, has turned up in Devizes. A woman from Melksham came into Simplee Sell, the Devizes-based company that helps vendors sell items on the internet auction site eBay, with the tape two weeks ago.

Proprietor Tim Daw said: &quotThis is somebody with whom I have done business before. She had found the tape in a house in London. It appeared to be the original master tape of the track Changes which appeared on Bowie's 1971 album, Hunky Dory, but I didn't know if it was genuine or not.&quot

Mr Daw, who lives in All Cannings, took it to his neighbour and friend Andy Scott, the former lead guitarist with the 1970s Glam Rock band, The Sweet, who has his own recording studio at his home.

Mr Scott said: &quotI knew as soon as I saw the box that it was genuine. It was recorded by Ken Scott at Trident Records for the album Hunky Dory, which is one of the best Bowie made. &quotRick Wakeman played keyboards on it and, as he is a friend of mine, I rang him up to ask him about it. He confirmed, from everything I was able to tell him, that it seemed to be genuine.

&quotI was a little frightened about putting it through my system, because there are stories of things going wrong, of classic tapes destroyed by playing them, as well as messing up the equipment on which they are played.

&quotBut it sounded great. It is the master from which the original record was produced. It just shows the talent of the engineers in those days, that with relatively primitive equipment compared to what we have now, they were able to produce such a fantastic sound.

&quotChanges is the lead track on what is now recognised as a Bowie's greatest album. It is the last of the missing masters and it should go back to where it belongs. I'm sure his people would be prepared to pay a finder's fee.&quot

The woman who brought the tape in to Mr Daw did not want to speak to the media, but Mr Daw said she was delighted that it had proved to be such an important discovery. The middle-aged woman discovered the tape when she moved into a house in London. She had it for many years but it was only when she recently moved to Wiltshire that she felt impelled to do something with it.

She brought it into Simplee Sell to try and offer it for auction on eBay but, following Andy Scott's suggestion, is quite happy for it to be reunited with its lawful owners.

Initial contacts with David Bowie's agents have proved less than fruitful, but Mr Daw is still trying to speak to them about it. Mr Scott said: "I thought that some publicity in the paper might light a fire under them."

From ThisIsWiltshire.co.uk website.


---
A REALITY TOUR DVD GOES PLATINUM
18th April 2005



'David Bowie - A Reality Tour' DVD Certified Platinum In The U.S.





NEW YORK (Columbia Records) - The DAVID BOWIE - A REALITY TOUR DVD (ISO/Columbia) has been certified Platinum, with U.S. sales exceeding 100,000.

Commemorating his first major world tour in nearly a decade, David Bowie - A Reality Tour was filmed November 22 and 23, 2003, in front of emotionally charged audiences at the Point Depot in Dublin, Ireland and marks the influential rock legend's first concert film in over 15 years. The force of Bowie's unrivaled voice and charisma - which consistently garnered him the best live reviews of his career night after night - is powerfully underlined in the DVD's 30 songs spanning his illustrious career. As he delivers one incredible song after another over the course of two-and-a-half hours - including "Five Years" and "Hang On To Yourself," which Bowie hasn't played live in over 20 years - fans will feel the intimacy and passion of Bowie's performance that doesn't rely on any tricks, any bells and whistles, any costume changes, any special effects or gimmickry. The program runs in Stereo or 5.1 Surround Sound and includes a Jukebox, Discography and a ten-page booklet full of live photos from the concert.

Feeding off the overwhelming response from the Dublin audience, Bowie said on the first night: "If we're going to film a DVD anywhere, this is the place to do it. I know it, you know it and they (the film crew) know it!" David Bowie - A Reality Tour is produced by Blink TV, edited by Emmy Award winner Guy Harding and the Creative Director is Marcus Viner. The DVD's 5.1 surround sound mix was engineered by Tony Visconti, Bowie's long-time producer of such classic albums as The Man Who Sold The World, Young Americans and "Heroes" Visconti also co-produced with Bowie his most recent critically revered albums Heathen (2002) and Reality (2003).

Armed with a rotating list of 60 songs, Bowie and his band - Gerry Leonard (band leader/guitar/vocals), Sterling Campbell (drums/vocals), Earl Slick (guitar), Gail Ann Dorsey (bass guitar/vocals), Catherine Russell (keyboards/vocals/percussion/guitar) and Mike Garson (keyboards) - made their mark with shows constituting what many described as one of the best treks in his career. The hugely successful and critically acclaimed "A Reality Tour" began last October in Europe, visiting countries all over the world while attracting over 700,000 fans and earning the tour #1 top-grossing honors for the first half of 2004, according to Billboard Boxscore. It was also hailed as "Best Tour: #2 (after Radiohead)" in the "Critics' Picks" section in the Rolling Stone "Music Awards 2003" poll (2/5/04).

David Bowie - A Reality Tour mixes an array of classics and deep album cuts with songs from Bowie's most recent works, Heathen and Reality, both of which critics ranked among his best works. Heathen entered the top 15 in 14 countries, including the U.S., while Reality claimed the #1 position on Billboard's Pan European chart, debuting in the Top 10 in 15 countries. Bowie truly continues to raise the standard for ongoing adventurousness and artistry in popular music.

From Columbia Records.


---
BOWIE ON TV PARTY AT TRIBECA
18th April 2005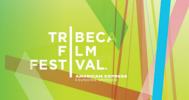 The Fourth Annual TRIBECA FILM FESTIVAL in New York City gets underway tomorrow on 19th April.

Over the following 12 days, more than 250 films will screen, thousands will take to the streets of Tribeca for the annual Family Festival Street Fair, and a host of other special events will light up lower Manhattan.

DAVID BOWIE features in the world premiere of the movie documentary TV PARTY directed by Danny Vinik.

Parliament Funkadelic leader George Clinton christened it 'anarchy Howdy Doody guerilla TV,' while late-night king David Letterman once touted it as his favourite TV show. A live weekly public access program that ran from 1978 to 1982, Glenn O'Brien's TV Party was a hip, eclectic romp through New York City's then-burgeoning punk, new wave, and graffiti artist scenes. This fun, spirited documentary captures the show's irreverent spontaneity and culture of groundbreaking artists on the verge.

Show guests included David Bowie, Robert Mapplethorpe, Fab Five Freddy, Mick Jones (The Clash), David Byrne (Talking Heads), Nile Rogers, Debbie Harry (Blondie), Robert Fripp, Klaus Nomi and Jean Michel Basquiat.

Mixing equal parts performance art, underground film, improv and experimental video, TV Party was actually a nod to Hugh Hefner's Playboy After Dark, except host Glenn O'Brien and co-host Chris Stein (of Blondie) were the antiestablishment guides for this ride.

Experience the frenzied energy of an organically raw, pre-Giuliani New York City, where a local cable show's segments could include discussion about and on-air use of pot-highlighted by a blindfolded O'Brien rolling and toking a joint. Listen in to hostile phone calls from viewers whose vulgar, obscene comments hilariously insult hosts and guests alike. And check out the Saturday Night Live-esque heavy metal, cowboy, primitive and Middle Eastern theme nights replete with costumes and accents.

The show's tag line was 'The TV Show That's a Party.' Now thanks to its documentary incarnation, Glenn O'Brien's TV Party lives on as celluloid proof that the downtown New York arts revolution was televised.

Screenings of TV Party at Tribeca 05 are as follows:

Wed, Apr 27th, 8:00pm at Regal Battery Park 4
Fri, Apr 29th, 3:30pm at Regal Battery Park 2
Sat, Apr 30th, Noon at Tribeca Cinemas Theater 2

The Tribeca Film Festival was founded in 2002 by Robert De Niro, Jane Rosenthal, and Craig Hatkoff as a response to the attacks on the World Trade Centre. Now in its fourth year, the Festival's mission is to create platforms for filmmakers to reach the best possible audience for their work.

More details and information can be found at the tribecafilmfestival.org website.


---
AND THE BITS FLEW FAR AND WIDE
17th April 2005

Check out a rather fabulous DAVID BOWIE Stop Motion Animation created by the talented REEM - who's a 21-year-old David Bowie fan and has just finished his first experimental animation. It's about a metal guy and his idol - Ziggy Stardust [Download from here]...

Don't forget tonight in the UK on CHANNEL 4 TV is the 'The 100 Greatest Albums' programme. This four-hour special counts down the 100 greatest albums of all time. DAVID BOWIE has two albums nominated... namely Hunky Dory and The Rise and Fall of Ziggy Stardust and The Spiders from Mars. As well as Lou Reed's Transformer. The programme kicks off tonight at 20:00 until midnight...


---
PERSONALISED BY ROCK
16th April 2005

MICK ROCK will be in London next week and will be signing personal inscriptions for Genesis in copies of Moonage Daydream, Killer Queen, and his iconic Syd Barrett limited edition, Psychedelic Renegades.

To obtain copies of these acclaimed, collectors' titles with your own personal dedication or inscription, please contact Tessa at either +44 (0) 1483 540 970.

Further details are available @ genesis-publications.com


---
UPDATE ON RARE DB ITEMS AT CHRISTIE'S
16th April 2005

As mentioned on here at the beginning of the month, the forthcoming CHRISTIE'S Pop Memorabilia Auction is being held on Thursday, May 5th at Christie's South Kensington in London. The auction will be of particular interest to the major DAVID BOWIE collectors out there.



Featured in the auction are a number of rare David Bowie items being sold, including a personally customised jacket worn by the artist in the mid 1960s and a scarce page of handwritten lyrics for 'Word On A Wing' from the 'Station To Station' album .

Lot 7: David Bowie
Estimate: 600 - 800 British pounds
Description: A single-breasted jacket of green corduroy with two slit pockets, the jacket customised with a pattern of hand-drawn stripes in blue ink; accompanied by a typescript letter from the original vendor, dated 29th August, 1991, stating that.... the jacket came into my possession in the mid-1960s. It was owned and decorated by David Bowie... I offered to return it to David when he was recording his 'Pin-Ups' album in France, but he said I should keep it.




Lot 8: David Bowie
Estimate: 800 - 1,200 British pounds
Description: A rare page of lyrics in David Bowie's hand for 'Word On A Wing', from the album Station To Station, 1976, the 12 lines in black ballpoint pen written on a page torn from a spiral-bound notebook, inscribed For Neil and signed Bowie '75 - 10½x7½ (26.7x19cm.)

Lot Notes: The Neil to whom this page of lyrics is dedicated is music historian Neil Slaven, who was present at Cherokee Studios, Los Angeles, in October, 1975, during a vocal dubbing session for Bowie's album Station To Station.




Lot 9: David Bowie
Estimate: 800 - 1,200 British pounds
Description: A presentation 'gold' award for the album Station To Station, R.I.A.A. certified - Presented to R.C.A. RECORDS - 20½x16½ (52x41.9cm.) framed.


For more information and details please check the christies.com website.

There will be a auction sale catalogue which should be on sale three weeks before the auction date or you can contact 0207 752 3281 for further details on specific lots.

From Joel Martin @ Christie's South Kensington.


---
AN INVITE TO ALL BOWIE FANS
15th April 2005



Just a quick note to invite all DAVID BOWIE fans to join SPACE ODDITY - David Brighton's Tribute To David Bowie for a special performance at the Martini Blues Supper Club on Friday April 29th - Show time: 9:00pm.

Address: 5874 Edinger Ave. Huntington Beach, CA, USA

Admission is $12.00 with $2.00 off discount flyer or email. (Just email us at: to get you and everyone in your party a $2.00 discount). $14.00 at door. (21 and over). (714) 840-2129 (reservations recommended).

From David Brighton @ www.DavidBowieTribute.com


---
LIKE THE VIDEO FILMS WE SAW
14th April 2005

In the US all weekend-long VH1 Classic presents the DAVID BOWIE VIDEO BLOCK. The hour-long special, premiering this Saturday, April 16th at 7:00 PM will feature favourite classic videos including 'Rebel Rebel,' 'China Girl,' 'Let's Dance,' 'The Jean Genie' and many others. The special will re-air on Sunday, April 17th at 7:00 AM and 7:00 PM.

Check out the April Monthly Planner for all upcoming DB TV appearances.


---
TWO FOR DB IN TOP 100?
13th April 2005

This coming weekend on Sunday (17th April) on UK's CHANNEL 4 broadcasts the THE 100 GREATEST ALBUMS. This special four-hour show counts down the 100 greatest albums of all time as voted for by the British public.

DAVID BOWIE albums 'Hunky Dory' and 'The Rise and Fall of Ziggy Stardust and the Spiders From Mars' were nominated in the top 125, so expect both to appear the top 100.

As a footnote Lou Reed's 'Transformer' which db produced, wrote and played on is also nominated.

The programme kicks off at 20:00 until midnight GMT.


---
LOOK OUT FOR THE LATEST VOYEUR
13th April 2005

The April 2005 issue of THE VOYEUR is out now! As always the International DAVID BOWIE fanclub 'The Voyeur' has created yet another beautiful fanclub magazine filled with interesting articles and interviews.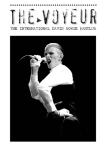 In this issue of 'The Voyeur':

- Watch out for 'The Voyeur'.
- Welcome to 'The Voyeur'.
- 'Never Get Old', the extremely detailed David Bowie chronology by Wim Hendrikse.
- A very interesting interview 'The Voyeur' had with Gail Ann Dorsey.
- Low Fidelity (a scheme of base and principles 1970 1980) by Philippe Auliac.
- Reality on Film, an interview with EPK director Steven Lipmann.
- A special edition of DVD15.

[You can click here for a Sneak Preview of six pages from this brand new issue].

If you want to get yourself a copy of this latest issue visit their website at http://go.to/bowiefanclub or send them an email to

New fanclub members will receive the 1987 Dutch booklet 'Behind The Spider' as a welcome present.

From Peter Smit
(International David Bowie Fanclub 'The Voyeur').


---
DAVID LIVE AND STAGE ON DVD-AUDIO
13th April 2005

The new releases of DAVID BOWIE's 'David Live' and 'Stage' on DVD-Audio are now scheduled for a street release date of 4th July 2005.

&quotEMI Music and DTS together have been championing surround music, and the 'DTS Signature Series' represents our commitment to the continuing growth of the next generation of music,&quot said Jeff Skillen, vice president, Pro Audio and Technology Evangelism. &quotThese releases are great examples of how surround sound can enhance the listening experience, and we look forward to working on more titles from EMI.&quot

&quotEMI is very excited about working with DTS on the Signature Series. DVD-Audio offers fans the opportunity to listen to their favourite albums in uncompressed surround sound for the first time,&quot said Mark Dunn, vice president, Global Marketing, EMI Music. &quotWith DVD-Audio we can also offer fans additional content such as video footage, lyrics, photographs, etc on the same disc as the surround sound album. EMI continues to explore all new technologies and soundcarrier formats in order to enhance the musical experience.&quot

You can pre-order both titles now: David Live [DVD Audio] and Stage [DVD Audio]


---
OMIKRON 2 AIMED AT NEXT-GEN CONSOLES
12th April 2005



For all you gamers out there... you'll remember mentioned on here the other month, and now officially confirmed on their website, French developer Quantic Dream are putting the finishing touches on design documents for Omikron 2.

Omikron: the Nomad Soul will get the sequel treatment from its original developer, Quantic Dream. Omikron, a game about body possession and wandering souls, was originally published by Eidos and featured a soundtrack by DAVID BOWIE and REEVES GABRELS.

While Quantic Dream has made no announcements about potential publishers or rock stars affiliated with Omikron 2, the game is said to be targeted for release on the PlayStation 3, the next-gen Xbox, and the PC.

Quantic Dream will use its own next-generation engine to power these games and has signed a deal with NovodeX for the use of that company's middleware in Infraworld. The company is also considering artificial intelligence middleware for use in Infraworld.

Founded in 1997 by David Cage, Quantic Dream is preparing to show off Indigo Prophecy at E3 in May 2005. The game is described as a work of "interactive cinema", and the company hints that both Omikron 2 and Infraworld will fit into this same category.

At the moment, both Omikron 2 and Infraworld are in the preliminary stages of development. Indigo Prophecy, however, is scheduled for release in 2005. It will be only the second release from this eight-year-old company.


---
BOWIE BACK AT THE BOOTH
11th April 2005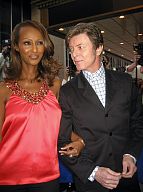 DAVID BOWIE and IMAN were again at the theatre on Broadway last night to catch the opening of the Martin McDonagh play THE PILLOWMAN at the Booth Theatre, NYC.

The Olivier Award-winning play stars Billy Crudup, Jeff Goldblum, Zeljko Ivanek and Michael Stuhlbarg. Directed by John Crowley, the new work is about a writer in a totalitarian state who is interrogated about the horrific events in his short stories.

For David, the evening was a little like going home again: David Bowie you'll remember replaced Philip Anglim in the original production of The Elephant Man in 1980.



DB: "It was a wonderful way to go back," he said. "What a superb play! It certainly did seem nostalgic to me. Even the smell of the place."

And did that stir up some Broadway juices? "Actually, that has occurred to me. We'll see what the future brings."

And would the future be bringing him in a musical? "I'm not saying."

Others in attendance included Harvey Keitel, Julianne Moore, Maggie Gyllenhaal and Peter Sarsgaard, Nancy Opel with David Ives, Penny Fuller, Claudia Shear, Hurlyburly's Josh Hamilton with Kelli Thorn, director-choreographer Kathleen Marshall, Edie Falco, Barry Humphries, Oscar nominee Catalina Sandino Moreno, Lou Reed, Laurie Anderson, Brian F. O'Byrne and Heather Goldenhersh, Anthony Edwards and the ABBA boys, Benny Anderson and Bjorn Ulvaeus.

Review: Playbill.com

Review: AP: Entertainment [Mesmerizing 'Pillowman' Opens on Broadway]


---
THIS IS NOT GLAMAERICA
10th April 2005

The UNCC Theatre Spring Dance Concert: 'Transformations' takes the exploration of a romantic relationship, a tribute to DAVID BOWIE, a requiem for those who lost their lives in wars and a duet of jazzy pieces comprise this year's spring dance concert.

The dance concert will be performed by a variety of talented and accomplished choreographers as well as UNCC faculty. Guest artists Keesha Beckford and Hardin Minor will demonstrate the transformative power of dance. Beckford, a graduate of Princeton University, will present "Get Under My Skin," a piece that explores various stages within a romatice relationship.

Hardin Minor, a UNCC graduate who co-founded the OMIMEO Mime Theatre, will perform 'GLAMERICA: A United State of Mind.' The piece pays homage to rocker David Bowie and the glamour culture of the '80s.

Performances take place on Wednesday, April 20th until Saturday, April 23rd at 8 pm and Sunday, April 24th at 2:00 pm at UNC Charlotte University. Contact Phone: 704-687-2599.

Price Info: $5 for students, $10 for faculty/staff, $12 for general public.

More information and details can be found via UNC Charlotte website.


---
AND THE BITS FLEW FAR AND WIDE
4th April 2005

A cover of the DAVID BOWIE/ Queen collaboration 'Under Pressure' - recorded by goth-punks My Chemical Romance and dirt-punks The Used - will be available for download on iTunes beginning April 12th. All proceeds from the sale of the single go to the Tsunami Relief Fund...

On today's BBC RADIO ONE programme this afternoon with Colin Murray and Edith Bowman, DAVID BOWIE was voted the first artist into the 'Best Solo Male Artist Performer' in their Hall of Fame. They celebrated by playing the classic track 'Space Oddity'...

Photographer MICK ROCK is to open an exhibition of his photographic work at the 'KulturKaufhaus Dussmann' in Berlin, Germany on Monday April 11th at 6pm to coincide with the German publication of his book 'Blood and Glitter' - (from Ardent)...


---
RARE DB ITEMS UP FOR GRABS AT CHRISTIE'S
1st April 2005

The forthcoming CHRISTIE'S Pop Memorabilia Auction being held on Thursday, May 5th at Christie's South Kensington in London will be of particular interest to the major DAVID BOWIE collectors out there.

Featured in the auction are a number of rare David Bowie items being sold, including a personally customised jacket worn by the artist in the mid 1960s and a scarce page of handwritten lyrics from the 'Station To Station' album .

For more information and details please check the christies.com website.

There will be a auction sale catalogue which should be on sale three weeks before the auction date or you can contact 0207 752 3281 for further details on specific lots.

From Joel Martin @ Christie's South Kensington.


---
DAVID BOWIE - PIN UP IN JUNE
1st April 2005

London music picture gallery REDFERNS are to follow acclaimed shows of The Beatles, Nick Drake and Ronnie Scotts with a unique insight into the career of DAVID BOWIE.

'David Bowie - Pin Up' launches on June 15th and will run for two months at the West London gallery, featuring a selection of rare and unseen photographs from throughout his legendary career.

An impressive list of legendary photographers have all contributed to 'Pin Up', including Terry O'Neil, Andrew Kent, Mick Rock, Ian Dickson, Denis O'Regan, David Bebbington, Brian Aris, Ray Stevenson, Michael Putland, Barry Plummer and Kate Simon.

The exhibition will run from 15th June - 13 August 2005, Private view 14th June 2005 from 6.30 - 9pm.

David Bowie: Pin Up takes place at Redferns Music Picture Gallery, 3 Bramley Road, West London.


---
AND THE BITS FLEW FAR AND WIDE
1st April 2005

Due for release this month on the 4th is the DAVID BOWIE: MUSIC BOX BIOGRAPHY COLLECTION DVD release on Region 2. According to the review: The 'Music Box' collection presents the complete story of David Bowie. We follow Bowie's rise to stardom, featuring rare and archive footage courtesy of private collectors from around the world. This documentary provides a fascinating insight into Bowie's remarkable career to date, and is a must for any fan of this talented star. The only place I can find information on this DVD release is via Play.com...

Reevz.Net is sponsoring a trivia contest, the winners of which will receive a free copy of the latest REEVES GABRELS latest solo album, Rockonica. - be quick - ends shortly...


---
THE COLLECTION FROM EMI GOLD
1st April 2005

Scheduled for release on 2nd May is DAVID BOWIE - THE COLLECTION. Released by EMI Gold (Cat. No. 8734962), this low priced compilation CD is scheduled for release on April 18th. The tracklisting runs as follows:

01. Unwashed And Somewhat Slightly Dazed - from Space Oddity
02. The Width Of A Circle - from The Man Who Sold The World
03. Andy Warhol - from Hunky Dory
04. Soul Love - from The Rise and Fall Of Ziggy Stardust and The Spiders From Mars
05. Cracked Actor - from Aladdin Sane


06. Sweet Thing/Candidate/Sweet Thing (Reprise) - from Diamond Dogs
07. Somebody Up There Likes Me - from Young Americans
08. Word On A Wing - from Station To Station
09. Always Crashing In The Same Car - from Low
10. Beauty And The Beast - from "Heroes"
11. Repetition - from Lodger
12. Teenage Wildlife - from Scary Monsters

You can pre-order David Bowie - The Collection now!

Tracklisting and album cover artwork courtesy of BowieNet


---
2005 AMSTERDAM ODDITY
1st April 2005

On Sunday May 29th The International DAVID BOWIE Fan Club THE VOYEUR are to hold their 2005 fan (club) meeting at the AMP Studio's in Amsterdam.

Next to a fantastic live performance by the David Bowie cover band 'Echo Bowie' there will be a photo exposition by Philippe Auliac and a painting exposition by Hans Oldenhof.

Exclusive video's on widescreen and of course you can buy rare Bowie vinyl, cd's, dvd's and other merchandise from national and international sellers.

All details can be found at The Voyeur's website at http://go.to/bowiefanclub

You can also email them for more information at - Don't miss it... be there!

From Peter Smit.


---

OLDER NEWS


March | February | January

2004 Bowie News Archives | 2003 Bowie News Archives
2002 Bowie News Archives | 2001 Bowie News Archives
2000 Bowie News Archives | 1999 Bowie News Archives
1998 Bowie News Archives