BOWIE TV and WHAT'S REALLY HAPPENING IN DECEMBER - MONTHLY PLANNER

[BOWIEWONDERWORLD SHOP] [LATEST DAVID BOWIE ITEMS ON eBAY]

Have YOU got some DAVID BOWIE related news or a hot scoop?
Well don't just sit there keeping it to yourself - send it in to
All news items are credited if you so wish


---
BW COMPETITION: ONE DAY REMAINING
30th December 2004

Reminder: Don't forget the latest BowieWonderworld Competition finishes at midnight tomorrow (31st December) GMT.

This is your chance to be one of THREE lucky winners to own a copy of the recently published book THE PASSENGER - A DAVID BOWIE PHOTOBOOK by PHILIPPE AULIAC.

The photobook contains a collection of photographs of David Bowie and Iggy Pop taken by Philippe Auliac in London and Paris in 1976 and 1977, published in book form for the first time.

You can now visit the BW Competition page for the three questions, which you'll notice are based around 'passengers'.


---
MAN OF CH-CH-CHANGES
29th December 2004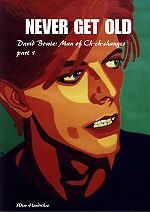 Two new DAVID BOWIE books have just published by GOPHER PUBLISHERS entitled 'Never Get Old - David Bowie: Man of Ch-Ch-Changes' (ISBN 9051791860) by author WIM HENDRIKSE.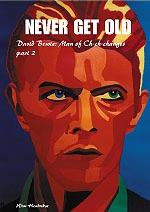 'Never Get Old' is published in two A4 sized books containing over a thousand pages, with stunning cover art by Caro Rigter.

Synopsis: David Bowie conquered glam rock. His concert performances had a very huge cultural impact in the seventies. He is a spellbinding personality in rock music. All the facts about his career are now assembled in one book. This book is the most complete and best researched book about multimedia performer and glam rock sex symbol David Bowie so far.

In Part 1 (450 pages), contains a very detailed chronology / biography and collectors guide up to 1989.

In Part 2 (610 pages) contains a very detailed chronology / biography and collectors guide 1989 - 2004. Albums and singles, discography. All the versions of songs Bowie has performed listed from A to Z. Everything about the recordings, the concerts, groups that were formed, groups that split, his influences, collaborations with other artists, soundtracks, and bootlegs.

Name anything about Bowie's musical career and it's mentioned in the book. This book is the result of a lifetime's interest in David Bowie's work. It's a work of love.

Official Press Release: [Read here]

Update: David Bowie books written by Wim Hendrikse can now be purchased here.

From Sjoerd de Boer.
Thanks to Peter R.K. for the pointer.

---
I AM A D.J.
28th December 2004

One of the rising stars of Manchester's house scene ALEX McCULLOCH has a rather interesting release ready for 2005.

As well as being an excellent DJ in his own right and a regular at Sankey's Soap, Alex is also one half of the Shafunkers production outfit who have several releases forthcoming, including the second single on Nic Fanciulli's new label Saved Records, and a reworking of DAVID BOWIE's classic 'Let's Dance'.

The Subbass DJ Academy is run by well respected DJs teaching beat matching, pitch mixing, beat juggling, scratching, turntablism, turntable tricks, CD mixing and all associated skills of the DJ trade.

For more information visit their website at www.subbassdj.com


---
AND THE BITS FLEW FAR AND WIDE
27th December 2004

Check out an archived DAVID BOWIE interview from 1980 with Andy Peebles on the Radio 1 website - listen in here...

Mine host UK comedian AL MURRAY is featured over on the NME website in the third of their special Christmas series of 'Why I Love'. Al explains 'Why He Loves DAVID BOWIE' - you can read the full article here...

Scheduled for publication on 30th September 2005 is DAVID BOWIE: The Shirts He Wears by Jonathan Richards. The 256 page book is published by Helter Skelter (ISBN: 1900924250) and is apparently a Bowie book with a difference, this is a psychological study of Bowie's life and art that analyses the relationship between his art, his iconic imagery and his neuroses and it draws together his music, artworks and fashion to paint a fascinating portrait of one of rock's most important figures. More details on David Bowie: The Shirts He Wears here...


---
A VERY MERRY CHRISTMAS 2004!!!
25th December 2004


WISHING EVERYONE A VERY MERRY CHRISTMAS

Have a Cool Yule! I hope you all receive everything you ever wish for

Very Best Wishes from Paul aka Rednik

Click here for a special message
---
LOOK OUT FOR THE VOYEUR
24th December 2004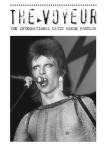 The December 2004 issue of THE VOYEUR is out now As always The International David Bowie fanclub 'The Voyeur' have created another beautiful fanclub magazine filled with interesting stories and previously unpublished photographs. In this issue of 'The Voyeur':

- Watch out for 'The Voyeur'
- Welcome to 'The Voyeur'
- Disheveled Dandy (a very interesting interview 'The Voyeur' had
with LICHEN'S Elise Fife and Vincent Martinelli who designed David's Reality tour clothes)
- I used to be (An inside story of our meeting with Gail Ann Dorsey in Amsterdam)
- Four beautiful full size colour pages
- Voyeur Fanclub T-shirt
- The Passenger (All about the great book by Mauro Lupi and Danielle Pensavalle filled with photographs by Philippe Auliac)
- DVD15 (a special edition)
- The 2005 Voyeur Fanclub Meeting (preview)

[You can click here for a sneak preview of six pages from this brand new issue].

If you want to grab yourself a copy of the latest issue, visit their website at http://go.to/bowiefanclub

From Peter Smit.

---
BWW COMPETITION NO. 16 NOW ON!
21st December 2004



Especially for Christmas here's another free BWW Competition for you all to enter. This is your chance to be one of THREE lucky winners to own a copy of the recently published book THE PASSENGER - A DAVID BOWIE PHOTOBOOK by PHILIPPE AULIAC.

The photobook contains a collection of photographs of David Bowie and Iggy Pop taken by Philippe Auliac in London and Paris in 1976 and 1977, published in book form for the first time.

You can now visit the BW Competition page for the three questions, which you'll notice are based around 'passengers'.

This competition ends at midnight (GMT) on Friday 31st DECEMBER 2004. Good luck to everyone!

Big thanks and appreciation go to Philippe and publisher Daniele Pensavalle for their kind generosity in supplying these competition prizes.

If you do not wish to enter this competition but would still like purchase a copy of this fabulous new book please click here for more details and information.


---
PLAY ON "ZIGGY'S BAND"
17th December 2004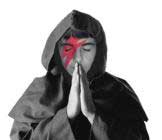 A brand new production "ZIGGY'S BAND" is all set to hit the Southampton stage in February.

"Ziggy's Band" is a new play set against the backdrop of DAVID BOWIE's early 70s music and charts the life of a Ziggy era David Bowie fan.

Written by playwright Mark Wheeller, this unique Youth Theatre production will appeal to teachers, parents, David Bowie fans and serve to introduce school students to such fantastic music!

"Ziggy's Band" will be premiered at the Oaklands Theatre in Southampton, England on the 3rd February and will run until the 5th February.




Press Release: "ZIGGY'S BAND"

Thursday 3rd February - Saturday 5th February. 7.30pm.

It wasn't only the Spiders from Mars who were Ziggy's band... thousands of teenagers around Britain in the early 1970's were too...

Shakey Threwer is one such fan, and, as an adult, becomes David Bowie, in a TV "70s Special" tribute show. Awaiting the announcement of the tele-vote, he reflects on his teenage years when he dreamed of being the next Ziggy Stardust. He forms The Luminous Earwigs with friends, Billy, Buddy and Lorraine, and composes a new Rock Opera (about a monk!) as a tribute to Ziggy. His jealous rival, John, destroys the dream. Shakey and Lorraine vow to reek their revenge and find themselves assisted by the unexpected appearance of a mysterious, undersized Genie!

Ziggy's Band is a new play set against the backdrop of David Bowie's early 70s music and charts the life of a Ziggy era fan. It is presented by the award winning Oaklands Youth Theatre, from Southampton.

"This was teamwork one always hopes for in Youth Theatre but witness all too rarely, alas! Individual performances were first class... the direction showed the same flair, imagination and rigorous discipline as the writing."

Paul Fowler: (Adjudicator of Missing Dan Nolan at the Woking One Act Play Festival (2003) where OYT won the Best Youth Production.)

A must see show for all music fans... especially Glam Rockers!

=============

Tickets for "Ziggy's Band" are available from:

Oaklands Community School Reception
02380 739797

£4.00 (Advance sales)
£5:50 on the day of the production
10% reduction for groups of 10 or more.



Mark is looking for around ten or so people who would like a free ticket to view the play in return for writing an independent review of the performance which will be published. If you are interested please email

More details and information can be found at Wheeller Plays


---
EMI REFURBISHES BOWIE'S 'LIVE and 'STAGE'
15th December 2004

As you all must have read by now EMI are to release bonus editions of DAVID BOWIE's 'David Live' and 'Stage' live albums in 2005.

Billboard are running a piece about the special releases...

EMI will on March 1st re-release the vintage David Bowie concert albums 'David Live' and 'Stage.' The double-disc sets have been refurbished with new mixes, previously unreleased tracks and new liner notes by longtime Bowie producer Tony Visconti. Both will also be available in DVD-Audio format on the day of release.

'David Live' chronicles the 1974 tour in support of Bowie's 'Diamond Dogs' album, the new edition restores the original running order and tacks on the tracks 'Space Oddity' and 'Panic In Detroit.'

'Stage' is drawn from Bowie's extensive 1978 tour in the wake of the albums 'Low' and "Heroes." While the original version abandoned the live set list in favour of a chronological approach, the forthcoming 'Stage' reverts back to the concert's running order. It also features previously unreleased versions of 'Be My Wife' and 'Stay.'

The DVD-Audio editions of both albums sport a host of audio mixes plus a photo gallery.

You can read the full article via the Billboard.com website.


---
SEVEN DB SONGS FEATURE IN THE LIFE AQUATIC
14th December 2004

Released today in the US by Hollywood Records is the soundtrack to the Wes Anderson directed movie 'The Life Aquatic With Steve Zissou'.

The movie tells the story of internationally famous oceanographer Steve Zissou (Bill Murray) and his crew - Team Zissou - set sail on an expedition to hunt down the mysterious, elusive, possibly non-existant Jaguar Shark that killed Zissou's partner during the documentary filming of their latest adventure. They are joined on their voyage by a young airline co-pilot who may or may not be Zissou's son, a beautiful journalist assigned to write a profile of Zissou, and Zissou's estranged wife and co-producer, Eleanor (Anjelica Huston). They face overwhelming complications including pirates, kidnapping, and bankruptcy.

Seu Jorge portrays the character Pelé dos Santos who's wonderful acoustic renditions of David Bowie songs in Portuguese, and many others enrich the film greatly.

The 20-song soundtrack to The Life Aquatic With Steve Zissou features seven DAVID BOWIE songs.

Tracklisting:
01. Sven Libaek - Shark Attack Theme
02. Mark Mothersbaugh - Loquasto International Film Festival
03. David Bowie - Life On Mars?
04. Seu Jorge - Starman
05. Mark Mothersbaugh - Let Me Tell You About My Boat
06. Seu Jorge - Rebel Rebel
07. Mark Mothersbaugh - Zissou Society Blue Star Cadets/Ned's Theme (Take 1)
08. Devo - Gut Feeling
09. Sven Libaek - Open Sea Theme
10. Seu Jorge - Rock 'N Roll Suicide
11. Joan Baez - Here's To You
12. Mark Mothersbaugh - We Call Them Pirates Out Here
13. Iggy Pop and The Stooges - Search and Destroy
14. Paco De Lucia - La Nina De Puerta Oscura
15. Seu Jorge - Life On Mars?
16. Mark Mothersbaugh - Ping Island/ Lightning Strike Rescue Op
17. Seu Jorge - Five Years
18. Scott Walker - 30 Century Man
19. The Zombies - The Way I Feel Inside
20. David Bowie - Queen Bitch

The movie is now playing in Los Angeles and New York, opens December 25th nationwide. More details and information can be found at the The Life Aquatic official website.


---
DAVID DONATES TO RWANDA CHARITY RAFFLE
13th December 2004

A favourite pair of black jeans worn by DAVID BOWIE have been donated by the man towards THE MIRROR and OXFAM Rwanda Appeal.

It only costs £1 - so go visit mirror.co.uk to read all about the donated items and how to enter.

Lines close at midnight on Friday December 17th 2004.


---
ANDY WHERE'S MY FIFTEEN MINUTES?
13th December 2004

DAVID BOWIE and IMAN were guests at the launch party to celebrate the publication of Andy Warhol's Interview: The Crystal Ball of Pop Culture - The Best of the First Decade 1969-1979.

Held in New York City at the Stephan Weiss Studio last Friday evening (10th December), other guests included Fran Lebowitz, Jeff Koons, The Black Eyed Peas, Michael Stipe, Nick Rhodes, Alan Cumming, Bruce Weber, Helena Christensen and Eva Mendes.

Synopsis: The October 2004 edition of Interview magazine will mark 35 years of the award-winning periodical founded by Pop art pioneer Andy Warhol. In that time, it has gone from being the newsletter of the Studio 54 set to being the definitive guide on the most significant stars of today and tomorrow. Adopting an original format since copied by reams of other publications, the magazine used question-and-answer sessions to reveal information about celebrities, politicians, filmmakers, musicians, and literary figures. With interviewers often as famous as the interviewees, the resulting answers were revealing, intimate, and candid - and they still are! Alongside these texts, photographs by the crème de la crème of celebrity and fashion photography - Bruce Weber, Herb Ritts, and Annie Leibovitz among them - offered some of the shutterbugs' most challenging work.

For 35 years, Interview has offered an original perspective on the sexy, fascinating, and funny people who shape popular culture. In celebration of the magazine's achievements, this numbered, limited edition gathers together in a handsome box a gaggle of goodies from the first decade of the magazine. Included are seven individual retrospective books, each bound in a unique fashion, from printed fabric to metallic paper to plastic-plus a facsimile edition of the first Interview magazine published in 1969 and a copy of the anniversary edition published in October 2004. The whole package weighs an incredible 88 pounds and that's just the first decade.

Book 1: The Covers A facsimile reproduction of every cover from Interview's first decade; metallic cloth hardcover / 160 pgs / color printing.

Book 2: The Pictures A selection of Interview photo-shoots from the first decade; printed fabric hardcover / 192 pgs / tritone and color printing.

Book 3: The Interviews A selection of Q&As from the first decade; plastic-bound hardcover / 400 pgs / Audio CD.

Book 4: The Andy Warhol Interviews A selection of interviews conducted by Warhol, with an introduction by Sandy Brant; clothbound hardcover / 192 pgs.

Book 5: The Fashion A selection of interviews with fashion designers and great fashion photography from the first decade; clothbound hardcover / 192 pgs / tritone printing.

Book 6: The Directors A selection of interviews with movie tycoons and related photos from the first decade; aluminum casebound hardcover / 192 pgs.

Book 7: The Back of the Book A selection of columns by Fran Lebowitz and Bob Colacello, with photos; clothbound / 96 pgs. Edited by Ingrid Sischy and Sandra Brant.

Essays by Sandra Brant, David Bowie, Elton John, Jeff Koons, Bruce Weber, et al. Slipcased, 10 x 14.5 in. / 996 pgs / Illustrated throughout.

More information on how to purchase Andy Warhol's Interview: 35 Years Of Pop here.

You can check out some photographs via the WireImage website.


---
THE ONE HUNDRED ALBUMS
11th December 2004

CHANNEL 4 TV are looking to find the Greatest 100 Albums in an online poll on their website.

DAVID BOWIE is featured with two albums nominated in their list from 125 namely 'Hunky Dory' and 'The Rise and Fall of Ziggy Stardust and The Spiders from Mars'.

'Transformer' by Lou Reed is also listed, which as you know David produced.

Pop on over to the C4 website and Vote here for your top 10 choices.


---
DB TV FOR DECEMBER
10th December 2004

Some of the television programmes featuring DAVID BOWIE this month include the following:

Sun 12th: Merry Christmas, Mr. Lawrence, BBC 2, (South West, Wales, Northern Ireland, North West, East, South East, BBC 2W Digital, Midlands, Scotland, London) UK, 23:50 GMT.

Tues 14th: The Story of David Bowie, Channel M (Manchester), UK, 23:00 GMT. - Following the story of David Bowie's rise to fame. More details

Wed 15th: Basquiat, BBC2 (North, South East, East, North West, London, West, North East, South, BBC2 W Digital, Northern Ireland), UK, 23:50 GMT.

Thur 16th: The Story of David Bowie, Channel M (Manchester), UK, 21:00 GMT.
Thur 16th: Freddie Mercury Tribute Concert, Ovation: The Arts Network, USA, 23:00 ET.

Fri 17th: Freddie Mercury Tribute Concert, Ovation: The Arts Network, USA, 3:00 ET.

Sat 18th: The Story of David Bowie, Channel M (Manchester), UK 23:00 GMT.

Fri 31st Labyrinth, ZDF, Germany, 11:20am CET.

See the December monthly planner for more programmes and events.


---
WELL I MIGHT STRETCH IT TILL WEDNESDAY
7th December 2004



The DAVID BOWIE film 'Love You Till Tuesday' is finally released by Universal-Island on DVD (Region 0) on Monday 13th December.

Originally released in 1969, this is the first time 'Love You Till Tuesday' has been made available on DVD. Kenneth Pitt financed 'Love You Till Tuesday' as a television film, but it was never shown on a major network.

The performance includes the single versions of 'Love You Till Tuesday', 'Rubber Band' and 'When I Live My Dream', and importantly, it contains the previously unreleased original version of 'Space Oddity' (with Buzz cohort John Hutchinson joining in on vocals). Elsewhere, we find 'Ching-A-Ling', 'Sell Me A Coat' and 'When I'm Five'. Not merely a curio for the aficionado, 'Love You Till Tuesday' is a fascinating document that shows even with all the mime and period detail, Bowie's trademark creativity and poise shines through. An absolute must for fans!

Update: #2 Scheduled release date now February 7th, 2005, although definitely already released in The Netherlands.

Update: Release date put back a week to 13th December and also Region 0 - not just Region 2. Click on thumbnail for bigger and better front cover shot.

Also featured as a bonus on the DVD is 'The Looking Glass Murders' containing the songs: When I Live My Dream / Columbine / The Mirror / Threepenny Pierrot / When I Live My Dream (Reprise).

The television piece was filmed in Scotland, Edinburgh at the Gateway Theatre and was broadcast on Scottish TV on July 8th 1970. The play stars David as 'Cloud', along with Annie Stainer, Jack Birkett and Michael Garett.

Hang on there's more... there's also an extensive photo gallery.

You can purchase Love You Till Tuesday DVD now for only £8.24 giving you a 25% discount.

(Ed. Thanks to Ruud den Ouden for the extra info)

---
NEW DB DVD ROUND-UP
3rd December 2004

For all you completists out there, you may have overlooked these three new DVD releases that all feature DAVID BOWIE in various roles.



First up is the quite fantastic US HBO comedy sitcom DREAM ON featuring the life and tribulations of Martin Tupper. You may have forgotten or never even knew that David Bowie starred quite brilliantly as 'Sir Roland' - an English movie director.

In Britain, Channel 4 screened the first two US seasons, comprising 30 episodes (the unexpurgated versions), in 1991-92, with a 1993 repeat run, after which the series continued to be screened on the cable/satellite channel Sky One (again, the uncut versions).

The five disc box set of Series 1 and 2 from 1990 has been released on Region 2 DVD by Universal Studios. You can purchase Dream On: Seasons 1 and 2 [5 Discs] now in the UK or via the USA and receive a 25% discount.


Next up is a great spoof part featuring David on LOONY TUNES: The Golden Collection - Volume Two 4 Disc Collection released by Warner Home Video. Bugs Bunny's Looney Tunes All-Star 50th Anniversary Part 1 (25 mins): A bunch of stars show up here to discuss Bugs' influence on the entertainment world and to pay tribute to the guy. Among the stars are David Bowie, Kirk Douglas, George Burns, Bill Murray, Jeff Goldblum, driftwood Cher and Chevy Chase and icon Billy Dee Williams and Lando Calrissian.

And last but not least, the DVD for SHREK 2 from Universal Pictures Video has a special feature about the film's music that includes some clips from the recording of the Eels track 'I Need Some Sleep,' as well as comments from E, David Bowie, and others who did music for the film. Children around the world can be heard screaming for their mommies when Eels bassist Koool G Murder appears on screen. The DVD to this little-seen film is sure to be an obscure and hard to find collector's item.


---
AND THE BITS FLEW FAR AND WIDE
1st December 2004

DVD release now put back to 24th January 2005... the new DVD release Region 2 of 'Merry Christmas Mr. Lawrence' which stars DAVID BOWIE as Major Jack Celliers. This war-time drama finds a group of POWs in a Japanese POW camp. When Major Celliers arrives at the camp, the Japanese camp commander believes him to be an evil spirit. A battle of wills begins between the two men. You can Order here with a 25% discount...

DAVID BOWIE is featured in the next MOJO Special magazine on electronica due out in January 2005...

Out now is the fabulous 4-disc LIVE AID DVD from Warner Vision International. Besides featuring the four song set by DAVID BOWIE ('TVC15', 'Rebel Rebel', 'Modern Love' and "Heroes"), bonus extras include David and Mick Jagger's 'Dancing In The Street' charity promotional video. See below for further details and tracklisting. You can Purchase NOW and receive a 30% discount with the proceeds and sales tax going to charity. The government said this week that VAT sales tax on the box DVD set and CD would be refunded, raising an estimated four million pounds for the Band Aid Trust charity...

Q currently have streaming videos online of DAVID BOWIE performing "Heroes" at the Live Aid concert - view here and also check out the new Live Aid DVD official website @ www.liveaiddvd.net...


---
PASSENGER PRESS RELEASE
1st December 2004



Press Communication: PASSENGER - A DAVID BOWIE PHOTOBOOK



On collector Mauro Luppi and publisher Daniele Pensavalle's initiative, here is a collection of photographs of David Bowie and Iggy Pop taken by Philippe Auliac in London and Paris in 1976 and 1977, published in book form for the first time.

After the American episode and the crossing of Siberia with Iggy Pop on the famous Trans-Siberian Railway, David Bowie is back in Europe under the name and guise of The Thin White Duke for the Station To Station tour. After shooting Nicolas Roeg's The Man Who Fell To Earth, he arrived in the wake of his ambiguous statements to the press. Play-acting, cocaine or delusions of "folie des grandeur". Fans are destabilized when he compares the rise of a rock star to that of a far right political leader. Philippe Auliac becomes an appointed photographer for the European part of the tour, from the first Wembley concert to the May 18th 1976 show at the Pavillon de Paris.

This book is the first edition of Philippe Auliac's work on this controversial time. The full-page pictures come in the form of a photographic account of a flexible chronology that leaves much to the reader's imagination while nonetheless leading him firmly to the show marking the disappearance of The Thin White Duke, who vanishes of his own accord. The three texts by Véronique Pintelon, Christophe Geudin and Laurence Geslin ponctuate the syncopated sequence of the pictures by each addressing the character's different aspects, whether it be his style, his appearance, his musical world or his place in the late 70s, now synonymous with the end of communal utopia.This book - whose purpose is not to add an umpteenth biographic page to all those already published on David Bowie - is an opportunity to discover a series of mostly rare and previously unpublished photographs gathered together in an album to be read, looked through and decoded.

This first publication (30th October 2004) will be issued in a limited edition of 2000 copies including an original printing autographed by the photographer.

By Elge.

Update: Watch this space over for a BWW competition to win yourself a copy of this fine publication.


---
MUSICIANS WANTED FOR TRIBUTE BAND
1st December 2004

SCOTT is currently forming a DAVID BOWIE tribute band based in the Surrey/South London area (rehearsals in Croydon).

He is looking for guitarists (rhythm and lead) and an excellent piano/keyboard player to join singer (25), bass player and drummer.

If you are interested please email him at


---
OLDER NEWS

November | October | September | August | July
June | May | April | March | February | January

2003 Bowie News Archives | 2002 Bowie News Archives
2001 Bowie News Archives | 2000 Bowie News Archives
1999 Bowie News Archives | 1998 Bowie News Archives