Martino Catalano Online Gallery

[1] [2] [3] [4] [5] [6] [7] [8] [9] [10]

[DAVID BOWIE SCULPTURE FOR SALE]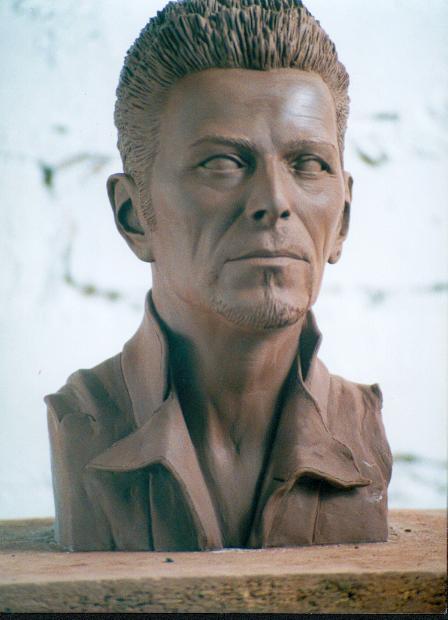 Earthling
by Martino Catalano
I'm Martino Catalano, a sculptor from Manchester, UK. I mainly specialise in gallery orientated 'New Symbolist' sculpture, but here are some busts of David Bowie which I did a while ago. I am currently getting a website together with some new and improved versions of DB 'head and shoulders' wall mounted small sculptures, each featuring him at various stages of his career. I've also attached some images of my work which is strongly influenced by his music and other 'off-the-wall' artists. Hope you like them Martino.

I am obsessed with Bowie! This is a characterisation of Bowie on Mars!! Done with acrylics around the Earthling Period.

||

[1] [2] [3] [4] [5] [6] [7] [8] [9] [10]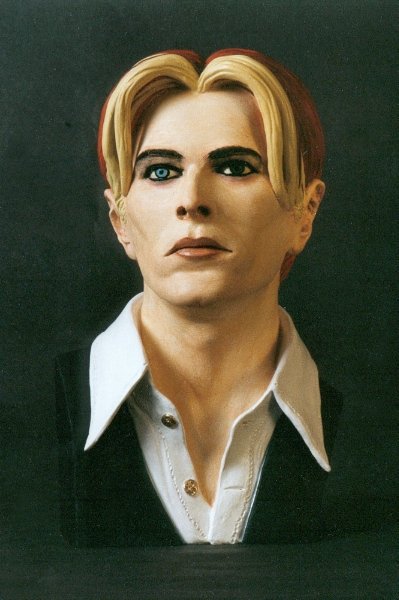 Duke #1
by Martino Catalano

||

[1] [2] [3] [4] [5] [6] [7] [8] [9] [10]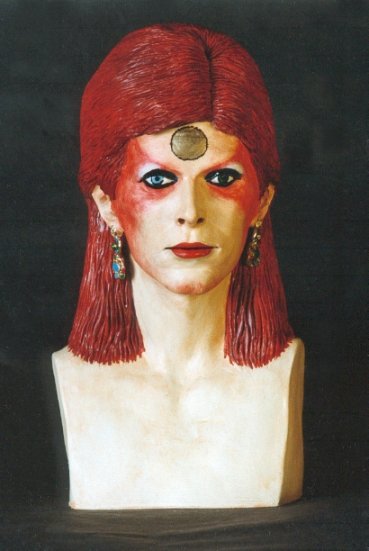 Ziggy Stardust #1
by Martino Catalano

||

[1] [2] [3] [4] [5] [6] [7] [8] [9] [10]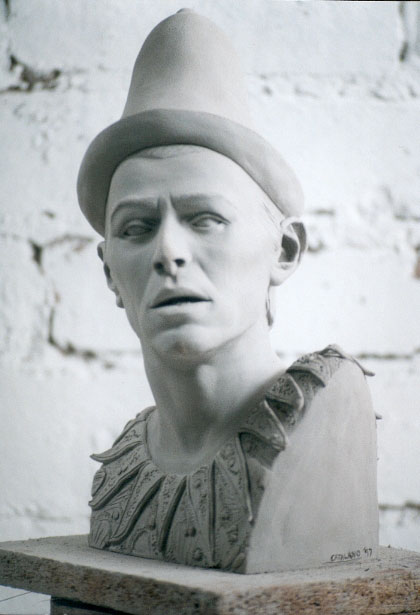 Pierrot #1
by Martino Catalano

||

[1] [2] [3] [4] [5] [6] [7] [8] [9] [10]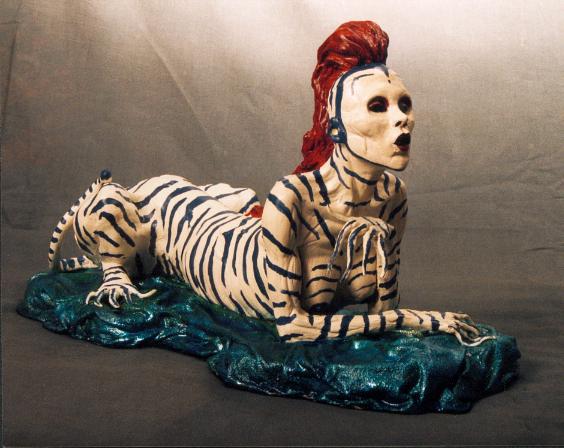 Ritual Succubus
by Martino Catalano

||

[1] [2] [3] [4] [5] [6] [7] [8] [9] [10]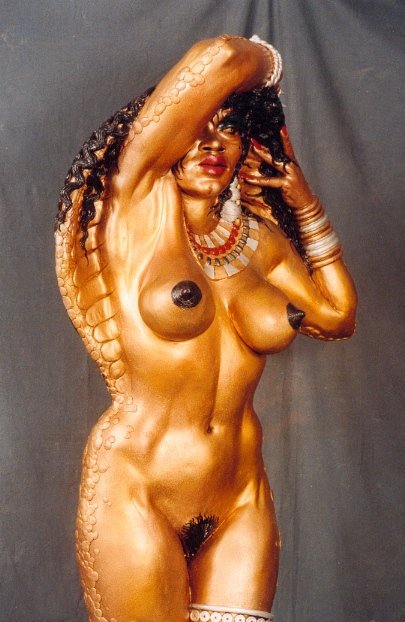 Cobra Queen
by Martino Catalano

||

[1] [2] [3] [4] [5] [6] [7] [8] [9] [10]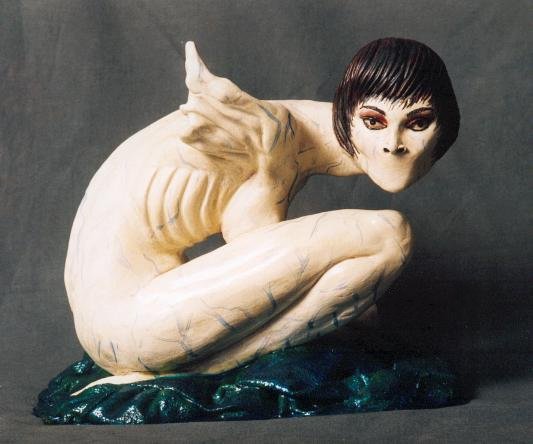 Crouching Succubus
by Martino Catalano
While my work is heavily influenced by traditional input, a consistent trait within it is that my sculptures are almost invariably based on obsessions and taboo subjects. I find pre-Christian beliefs, tribal rites, spirituality and sexual themes (which themselves always have been the staple diet in art) very attractive, be they 'good' or 'bad' - depending on the individual's interpretation.

To make matters more interesting for me as a sculptor I try to take what is unseen, intangible or undefinable and 'give it flesh' so to speak: for instance an orgasm is portrayed as an essence in 'Crouching Succubus'. I also find strange parallels with the so-called spiritual dimensions and images in 'cyberspace' almost as if this current (and in most cases revolutionary and essential medium) has become an alternative reality to latch on to. As a result, I find the photos of my spirit sculptures become manifestations when made into scanned and emailed images and thus they seem to 'populate' this cyberspace existence in a real but tantalisingly intangible way.

Surgery is another facet of my work, shown as an erotic and gratifying symbolism in my figures 'Transthetic' and 'Transthetic (stage 2)', based on people who find scarification and mutilation pleasurable. These sculptures also display my thoughts that any hidden vices and desires are given a ferocious vent through art, and although many people may disagree, I think that this is in fact healthy and should never be constrained.

||

[1] [2] [3] [4] [5] [6] [7] [8] [9] [10]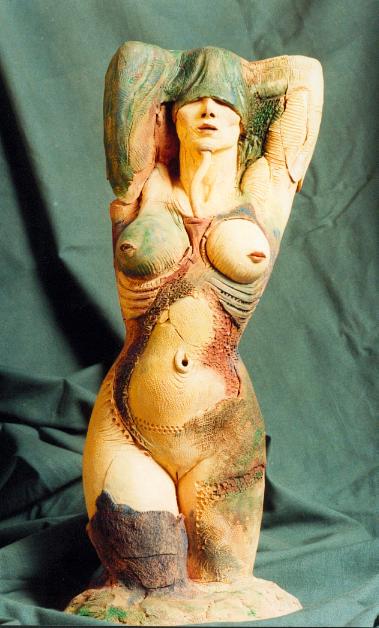 Transthetic One
by Martino Catalano

||

[1] [2] [3] [4] [5] [6] [7] [8] [9] [10]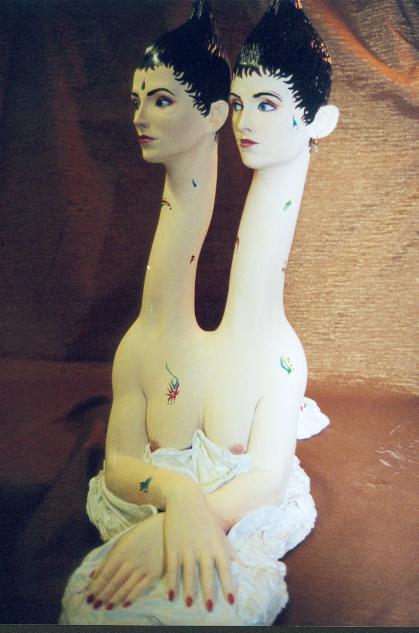 KHIMJI
by Martino Catalano
Khimji is fundamentally an apparition of a human forced into the context of a sphinx. The two heads draw vaguely from my interest in mythology and twin/sibling behaviour, the smooth skin appearance from classical art and the tattoos from tribal rituals. Also, there is the recurring theme of 'vanity - hiding - corruption' present... there are sores and blemishes which she is trying to hide with the blanket.

||

[1] [2] [3] [4] [5] [6] [7] [8] [9] [10]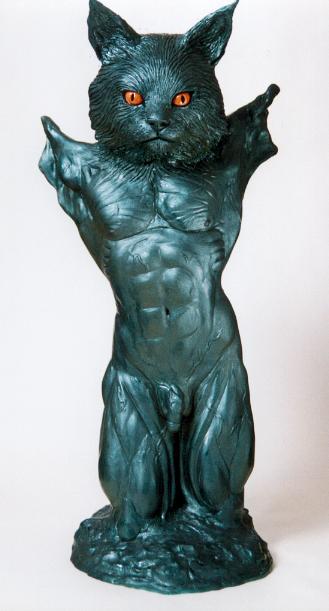 Blue Incubus
by Martino Catalano
tino77_@hotmail.com

www.martinocatalanofiguresculpture.com
[1] [2] [3] [4] [5] [6] [7] [8] [9] [10]


| | |
| --- | --- |
| Created: October 2001 © Paul Kinder | Last Updated: 13/3/02 |