BOWIE TV and WHAT'S REALLY HAPPENING IN MAY - MONTHLY PLANNER

[BOWIEWONDERWORLD SHOP] [LATEST DAVID BOWIE ITEMS ON eBAY]

Have YOU got some DAVID BOWIE related news or a hot scoop?
Well don't just sit there keeping it to yourself - send it in to
All news items are credited if you so wish


---
LET ME GIVE IT ALL TO YOU
31st May 2005

It's pretty common knowledge that back in 1969 DAVID BOWIE appeared in a television commercial to promote a brand new product, namely 'Luv' the latest ice-cream lolly from Lyons Maid.

The commercial directed by the one-and-only Ridley Scott was shot at 7 Eccleston Square in London on 22nd January 1969 and featured David running up the stairs of a London double-decker bus proudly showing off his 9 pence Luv ice-lolly in his hand. He also featured as an member of the band and you get to hear them playing and singing a segment of a song called 'Luv'.

After a bit of research I've discovered that this obscure song was originally released on the Tangerine label in 1969 by an equally obscure band called MINT. It was written by the undisputed king of library music composers Alan Hawkshaw along with Ray Cameron.

I've managed to track down this obscure track on CD - the best quality version appears on a UK compilation entitled We Can Fly Volume 4
Psychedelic Obscurities - 25 Psych Rarities 1966-1971. (Past & Present Records. Cat. PAPRCD2054)

The full tracklisting is:



01. Brass Tacks: 'Maxwell Ferguson'
02. Neo Maya: 'I Won't Hurt You' (aka Episode Six)
03. Russell Morris: 'The Real Thing'
04. The Rokes: 'When The Wind Arises'
05. The Eire Apparent: 'Here I Go Again'
06. The Wimple Winch: 'I Really Love You'
07. Keith Shields: 'So Hard Living Without You'
08. 14: 'Drizzle'
09. Lucas Tyson: 'Daylight Child'
10. Hopscotch: 'Look At The Lights Go Up'
11. The Truth: 'Sueno'
12. The Bunch: 'We're Not What We Appear To Be'
13. Griffin: 'I Am The Noise In Your Head' (aka Skip Bifferty)
14. Five Steps Beyond: 'Not So Young Today'
15. The Tangerine Peel: 'Trapped'
16. Los Canarios: 'What Can I Do For You?'
17. Strange Fox: 'Time And Tide'
18. Mint: 'Luv'
19. The Orange Machine: 'Dr. Crippen's Waiting Room'
20. The Ferris Wheel: 'I Can't Break The Habit'
21. The Beatstalkers: 'Silver Chocolate Machine'
22. The Mindbenders: 'My New Day And Age'
23. Les Baroques: 'Love Is The Sun'
24. Terry Reid: 'Fires Alive'
25. Magnet: 'Mr. Guy Fawkes'

There are some great, weird and wonderful tracks on this compilation CD. Most of the tracks are very &quotmind-warp pavilion&quot which you would expect from 25 Psychedelic Obscurities, but listening to the complete song 'Luv' it's very Bowie-esque in it's style. Uncannily so.

You can purchase We Can Fly Volume 4
Psychedelic Obscurities - 25 Psych Rarities 1966-1971 now.


---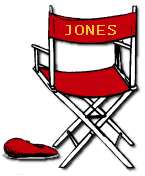 HAPPY BIRTHDAY DUNCAN!!!
30th May 2005



Wishing you a very Happy 34th Birthday Duncan!

Have a great day and I hope you get everything you wish for

Many happy returns and best wishes from

Paul - aka 'Rednik' and everyone at Wonderworld


---
VOYEUR LOTTERY TOMORROW
28th May 2005

Win an original autographed MICK ROCK photograph of DAVID BOWIE for only 1 Euro!

Every year the International David Bowie fanclub 'The Voyeur' is treating visitors of the annual fan(club) meeting to lots of David Bowie goodies.

This year one of the items will be an original Mick Rock photograph of David Bowie autographed by Mick Rock himself. The photograph is donated by Rockarchive. The item will be added to the lottery which will cost only 1 Euro.

This years Voyeur meeting will feature a fantastic live performance by David Bowie coverband 'Echo Bowie', a photo exposition by Philippe Auliac, a photo exposition by Rockarchive and a painting exposition by Hans Oldenhof. Also exclusive video's on a large widescreen and of course you can buy rare Bowie vinyl, cd's, dvd's and other merchandise from national and international sellers. All visitor's will receive a free 'Voyeur' fanclub T-shirt.

The Voyeur's fan(club) meeting will be held at De Heilige Zeug in Amsterdam on Sunday May 29th. De Heilige Zeug is located at the Warmoesstraat 121, only a five minutes walk from the Amsterdam Central trainstation.

More information can be found on the Voyeur's website at http://go.to/bowiefanclub

From Peter Smit.


---
IT'S A CRASH COURSE FOR THE RAVERS
28th May 2005

As mentioned on here at the beginning of the year... and you've still got another two months to wait... 'A Crash Course For The Ravers' - The Un-Official DAVID BOWIE Fan Club Convention is taking place on Friday 5th August.

The do kicks off at 9pm until 3am, starring Mikey Mode, Princess Julia, Miss High Leg Kick, the Buddha of Suburbia and many, many more.

Venue: The Coronet
Next to Elephant and Castle Shopping Centre and Tube, London, SE1.
Advance tickets are £15 in person from The Retro Bar, 2 George Court, off The Strand, WC2.
Season Ticket (for all 3 events: Bowie, Morrissey and Kate Bush): £40.
Limited tickets available on the door. Advance purchase advised.
Info: 020 7737 4043.

More details and information can be found at the duckie.co.uk website.

From Duckie.co.uk


---
DAVID ON HIP-HOP ROOTS
28th May 2005

TOM SILVERMAN, founder and CEO of the seminal Tommy Boy Records label, has announced he will release Hip-Hop Roots, a compilation album including some of the most sampled records in Hip-Hop history.

The album will include DAVID BOWIE's 'Fame', sampled for Public Enemy's 'Night of the Living Baseheads,' among others.

Legendary DJ and producer, Jazzy Jay, who helped add flavor to the project by editing some of the tracks, joined Silverman on the project. The album covers almost every genre of music and shows the diversity and versatility of Hip-Hop, something Silverman was aiming for with this release.

"I believe that the strength of Hip-Hop over 26 years, unlike any other kind of music, has been its inclusive nature," Silverman said. "Rather than be elitist or separatist, Hip-Hop is accepting and absorbing of outside influences. African, Latin, Disco, Funk, or the corniest Pop or soundtracks were accepted and made the genre stronger just as America is made strong by its confluence of cultures and rainbow peoples," says Silverman.

Complete Tracklisting for Hip Hop Roots:

01. It's Just Begun - The Jimmy Castor Bunch (RCA, 1972)
02. The Big Beat - Billy Squier (Capitol, 1980)
03. Think (About It) - Lyn Collins featuring The JB's (People, 1970)
04. Take Me To The Mardi Gras - Bob James (CTI, 1975)
05. Fame - David Bowie (RCA, 1975)
06. Happy Music - The Blackbyrds (Fantasy, 1975)
07. Express Yourself - Charles Wright and The Watts 103rd Street Rhythm Band (Warner, 1969)
08. Bra - Cymande (Janus, 1972)
09. Mary Mary - The Monkees (Colgems, 1967)
10. Let A Woman Be A Woman, And Let A Man Be A Man - Dyke and The Blazers (Original Sound, 1969)
11. Give It Up Or Turn It Loose - James Brown (King, 1970)
12. UFO - ESG (99 Records, 1981)


---
BOWIE TRIBUTE NIGHT AT THE ELBOW
26th May 2005

DAVID BOWIE won't be in the house, but his songs will, thanks to the Elbow Room's last-Thursday-of-the-month tribute series, which tonight will pay tribute to the king of glam.

A half-dozen local bands - among them Corndaddy, The Exhaustones, Glori5, Rome for a Day, Without Misty and Mumble - will put their own particular spin on Bowie tunes such as 'Rebel Rebel,' 'China Girl,' "Heroes" and many others.

"Some of the performances are literally the kind people will remember for a long time," said David Binkowski, who sings and plays the bass for the Ann Arbor band Mound (tonight he'll be performing an acoustic set with Corndaddy's Jud Branam). He is also the present organiser of the monthly tribute nights, which began at the Ypsilanti bar more than a year ago.

Lest one think audience members might be subject to an entire evening of 'Let's Dance' or 'Suffragette City,' rest assured pains have been taken to make sure that doesn't happen.

"The set list is figured out in advance," said Binkowski. "A band gets up, plays 3-4 songs and steps down. It's kind of a round robin, a little more choreographed than an open mic."

He said the idea behind the tribute nights is for the groups involved to reap some publicity.

"A lot of people won't check out bands they've never heard of, but they may come to check out bands covering David Bowie. If the band does a good job, it might gain some new fans."

To that end, next month's tribute night will be a departure from normal. On June 25th at the Elbow Room, the bands that have participated in the tribute nights will get to play their own stuff.

"Hopefully people will like what they hear (tonight) and come back and hear them play some originals," Binkowski said.

PREVIEW: Tribute Night: David Bowie
Who: Corndaddy, The Exhaustones, Glori5, Rome for a Day, Without Misty, Mumble.
What: A variety of local bands gather to play their own versions of David Bowie songs.
Where: Elbow Room, 6 S. Washington Street, Ypsilanti.
When: 10 p.m. Thursday.
How much: $3
Information: (734) 483-6374.

By Roger Lelievre @ The Ann Arbor News.


---
DANCED WITH YOU TOO LONG
24th May 2005

DAVID BOWIE was in attendance at the U2 gig in Madison Square Garden in New York on Saturday night (21st May). When spotted by Bono and the boys in the audience, they broke into a surprise rendition of 'The Jean Genie'.

Also in the audience were: United Nations Secretary General Kofi Annan and Nane Annan, David Bowie, Patti Smith, Phil Ramone, members of Depeche Mode, Sean Coombes, Scissor Sisters, Julian Casablancas, Mike D, Damien Hirst, Helena Christensen, Christy Turlington, Desiree Gruber, Kyle MacLachlan, Michael Imperioli, Steve Schirripa, Tim Robbins, Julia Roberts, Matt Dillon, Nicole Kidman, Naomi Watts, David Chase, James Gandolfini and Steve Van Zandt.

Thanks to Lodger for the pointer.


---
YOU'VE REALLY MADE THE GRADE
23rd May 2005

The top five songs of the past five decades were named today. RADIO TWO listeners were asked to vote for the best song from each decade since the 1950s.

They chose 'Angels' by Robbie Williams, 'West End Girls' by the Pet Shop Boys, 'Bohemian Rhapsody' by Queen, 'Space Oddity' by DAVID BOWIE and 'You Really Got Me' by the Kinks.

Radio 2 held its Songs Of The Decades vote to mark the 50th anniversary of the Ivor Novello Awards, which take place on Thursday. Listeners chose from a shortlist of 25 songs selected by an expert panel of songwriters.

The Kinks' song beat two Beatles hits - 'She Loves You' and 'Please Please Me' and 'Space Oddity' was chosen ahead of the Beatles song 'Yesterday'. 'Bohemian Rhapsody' beat John Lennon's 'Imagine'.

Radio 2 music editor Colin Martin said: "The listeners have voted and the Beatles are out. Great songs like 'You Really Got Me', 'Space Oddity' and 'Bohemian Rhapsody' are regarded as being not just on a par with Lennon and McCartney, but out in front in their contribution to and influence on British music."

The 25 shortlisted songs have been played on Ken Bruce's Radio 2 show over the past five weeks, and were voted by some of his 6.6 million listeners.

The shortlist was drawn up by the British Academy of Composers and Songwriters.

Shortlisted songs:

1955-1964:
WINNER: You Really Got Me - The Kinks
She Loves You - The Beatles
I Only Want To Be With You - Dusty Springfield
Let There Be Love - Nat King Cole
Please Please Me - The Beatles

1965-1974:
WINNER: Space Oddity - David Bowie
Yesterday - The Beatles
My Generation - The Who
Satisfaction - Rolling Stones
Waterloo Sunset - The Kinks

1975-1984:
WINNER: Bohemian Rhapsody - Queen
Imagine - John Lennon
London Calling - The Clash
Every Breath You Take - The Police
Love Will Tear Us Apart - Joy Division

1985-1994:
WINNER: West End Girls - Pet Shop Boys
I Still Haven't Found What I'm Looking For - U2
Creep - Radiohead
Unfinished Sympathy - Massive Attack
Addicted to Love - Robert Palmer

1995-2004:
WINNER: Angels - Robbie Williams
Common People - Pulp
Can't Get You Out of My Head - Kylie Minogue
The Drugs Don't Work - The Verve
Don't Look Back In Anger - Oasis


---
AND THE BITS FLEW FAR AND WIDE
23rd May 2005

SEAL currently touring in the USA has added DAVID BOWIE's 'Let Me Sleep Beside You' into his live set...

Black Book magazine have named GLAMMDAMMIT the best glam-nite in New York City... Check it out this Saturday on May 28th @ 10pm they will be screening some rare DAVID BOWIE television appearances promoting "Heroes" and Lodger. [See flyer]...

Ex Spider from Mars TREVOR BOLDER will be making a special guest appearance with Mostly Autumn at the London Astoria on 4th June - from Anne...

LIVE 8 is set to bring many of the biggest names in music together in Hyde Park for a concert bidding to rival 1985's Live Aid. The show, timed to coincide with the G8 summit in Gleneagles, is a bid to put pressure on world leaders to alleviate third world debt. Among stars believed to have been asked to take part are Joss Stone, Sir Elton John - who may sing with the Scissor Sisters - Sir Paul McCartney, U2, Robbie Williams, Coldplay, Oasis, Sting, The Who and Eminem. The spectacular is expected to outstrip the first Live Aid concert, which drew a 1.5 billion audience worldwide. Unlike the original Live Aid - which saw DAVID BOWIE, Sir Paul McCartney, Queen and other stars perform in July 1985 - the new event is not expected to appeal for donations from the public, but to underline the aims of the Make Poverty History campaign. Around 100,000 people are expected in Hyde Park, while another 100,000 will gather in Washington for the US version after the London gig ends, in a mirroring of the 1985 gig. Prince Charles and Capital Radio are believed to have cancelled the Princes Trust Party in the Park concert when they heard it would clash with Live 8...


---
DON'T TOUCH THAT DIAL
21st May 2005

Make sure you tune into BBC RADIO FOUR on Tuesday (24th May) for the series CHAIN REACTION which features BRIAN ENO talking about working with DAVID BOWIE.

This radio series in which public figures choose others to interview. Comic book writer Alan Moore talks to composer, musician and producer Brian Eno, who discusses leaving Roxy Music, working with David Bowie and how an element of risk can create beauty.

The programme starts at 23:00 GMT on Tuesday 24th May. Duration: 30 minutes on BBC Radio Four (92-95 FM and 198 LW).

Anyone from around the world can tune in via the BBC website.

Check out what else is happening for the rest of the month by visiting the BW Monthly Planner for May.


---
TONY VISCONTI ON LATER
19th May 2005

Legendary producer TONY VISCONTI makes a rare television appearance this coming weekend on LATER WITH JOOLS HOLLAND. The show kicks off at 11:35pm tomorrow (Friday 20th May) on BBC2.

Jools will be chatting to Marc Bolan's son ROLAN BOLAN and Tony. They'll be talking about the recent DVD release of Ringo Starr's 1972 film about T Rex called Born To Boogie.

The 2 disc DVD was released this week with special features including: Wembley Evening Concert March 1972 / Born To Boogie Trailer / Wembley Matinee Concert March 1972 / Cosmic Rock When T Rex Ruled The World / Re Born To Boogie Restoration / Outtakes / Deleted Scenes / Video And Audio Demonstrations / Hidden Easter Eggs.

You can purchase Marc Bolan And T Rex - Born To Boogie
now with a 25% discount.

Other artists appearing on the show this week are: Robert Plant, Athlete, The Fall, The Go! Team, Lhasa and Mose Allison.

From Sean.


---
THE THIN WHITE DUKE TRIBUTE BAND
19th May 2005

THE THIN WHITE DUKE are a newly formed DAVID BOWIE tribute band located in London and the surrounding areas.

The band line-up features: Scott (vocals/rhythm guitar), Ben (lead guitar), Mik (bass guitar), Tom (drums) and Halina (piano/keyboards). On stage they will hope to capture the sound, look and spirit of Bowie - drawing from across his whole back catalogue.

You can sample their sound by heading over to their MP3†page and downloading some tracks including 'Changes', John I'm Only Dancing' and 'The Man Who Sold The World'.

Go visit their newly created website @ www.thinwhiteduke.biz


---
DAVID IN TOP 10 GUINNESS WORLD RECORDS
18th May 2005

DAVID BOWIE is placed in ninth position according to the annual Guinness World Records top 100 list of most successful musical artists ever.

The top ten is much the same as last year in the list compiled for the latest edition of The Book of British Hit Singles and Albums. The top ten runs as follows:

01. Elvis Presley
02. Cliff Richard
03. The Beatles
04. Queen
05. Madonna
06. Elton John
07. The Shadows
08. Michael Jackson
09. David Bowie
10. U2


---
RUMOUR MILL: DAVID BOWIE FOR LIVE AID 2?
17th May 2005

You all must of read by now that BOB GELDOF is planning a Live Aid 2 for the forthcoming G8 Summit. Well in today's Daily Record in Scotland the are reporting that Bob has secretly clinched a deal with the BBC to screen a second Live Aid concert.

The spectacular concert in London and Washington, just days before the G8 summit in Scotland, has been dubbed Live 8.

Geldof, who joined with Midge Ure more than 20 years ago to bring the message of starving Africa to the world through music, is calling up the biggest rock stars once again. The Rolling Stones, U2, The Who, Robbie Williams, Coldplay, Oasis, Sir Paul McCartney and Sir Elton John are finding ways to perform.

DAVID BOWIE, Scissor Sisters, Bruce Springsteen, Eminem, Joss Stone and the Red Hot Chili Peppers are determined to be in the massive show on July 2nd. Up to 100,000 fans will pack into Hyde Park, with 100,000 more in Washington when the London gig ends.

You can read the the full article via the Daily Record website.


---
AND THE BITS FLEW FAR AND WIDE
17th May 2005

STING wrapped his Broken Music tour Saturday with a private show 'One Night Only' at New York's Irving Plaza. Afterward, Sting and Fiction Plane celebrated the tour's conclusion well into the wee hours at New York club Bungalow 8, along with such well-wishers as DAVID BOWIE, actor/director Penny Marshall, 'Today' anchor Katie Couric and B-52's vocalist Fred Schneider - from Reuters...

Currently showing at the Cannes Film Festival is 'Manderlay', the second film in the director Lars von Trier USA trilogy after 'Dogville'. Manderlay concludes with DAVID BOWIE's 'Young Americans' and a series of withering photos by Jacob Holdt...

The Elbow Room's last-Thursday-of-the-month tribute series finds local bands covering favorites by the king of glam, DAVID BOWIE at 10 p.m. on May 26th. The Elbow Room is located at 6 S. Washington St., Ypsilanti, Michigan. Cover: $5. (734) 483-6374...

UK tribute band JEAN GENIE perform at this year's Derby Beer Festival on Saturday July 9th at Assembly Rooms, Market Place, Derby, England. (10 minutes from Station, 5 minutes Bus Station). 6.30-11pm, £5. Advance tickets discounts for groups over 4. Telephone: 01332 347601 or email Other information from Les 01332 206734...


---
DAVID BOWIE ON TOTP ARCHIVE
16th May 2005

A brand new archive has just been added to the BW Special Features section which covers all of DAVID BOWIE appearances on the TOP OF THE POPS BBC music programme.

The listings document his live and pre-recorded appearances, promotional video air plays, disc plays with the date and several photographs. Starting from his very first live appearance on 9th October 1969 with 'Space Oddity' right through to the current day.

The information is split into artist, song, year, date, show presenters, additional information, type of performance, and whether still available in the BBC archives.

I've also added any related artists, mainly the ones who have performed David's songs.

Check out the David Bowie appearances on Top Of The Pops [View here] and David Bowie BBC Sessions [View here]


---
IGGY AND THE STOOGES AT THE HAMMERSMITH
14th May 2005

THE STOOGES have announced they will play a special one-off London date at Hammersmith Apollo on August 30th, which will see them perform the whole of their second album, 1970's seminal Fun House.

This show is part of All Tomorrow's Parties 'Don't Look Back' season, a series of gigs in London where artists will present a retrospective of one of their works in entirety. Other acts include Mudhoney and Belle and Sebastian.

Tickets cost £25 and are available at ticketmaster.co.uk

The Stooges will also play the Carling Weekend at Leeds and Reading in August on Friday 26th (Leeds) and Sunday (Reading).

From James C


---
THE LIFE AQUATIC DVD TWO DISC SPECIAL
14th May 2005

Get ready for the release of THE LIFE AQUATIC WITH STEVE ZISSOU DVD via Criterion Collection with a two-disc special edition which is loaded with special features.

Make sure you get hold of the 2 disc set which contains the ten complete video performances of DAVID BOWIE songs in Portuguese from SEU JORGE - the DVD features include:

- This is an Adventure - a documentary by Antonio Ferrera, Albert Maysles, and Matthew Prinzing chronicling the production of the movie.
- Mondo Mondo - an Italian talk show, with host Antonio Mondo, featuring an interview with Anderson, and Noah Baumbach.
- A new interview with composer and Devo member Mark Mothersbaugh.
- Ten complete video performances of David Bowie songs in Portuguese by Brazilian artist and actor Seu Jorge.
- Intern Video Journal by actor and real-life intern Matthew Gray Gubler who played Intern #1 in the film.
- Multiple interviews with the cast and crew that include behind the scenes footage.
- The "Starz on the Set": behind the scenes featurette on the movie.
- Ten deleted scenes, behind the scenes photos, original artwork from the film, and the theatrical trailer.
- Commentary by Anderson and Baumbach, and a new high definition digital transfer approved by Anderson and enhanced for widescreen televisions.
- The disc also comes with a fold out insert featuring a cutaway of the Belafonte with Eric Anderson's original illustrations and a conversation with Wes and Eric conducted in 2005.

You can pre-order Life Aquatic
2 DVD edition now to be released 4th July and save 25% discount.


---
AND THE BITS FLEW FAR AND WIDE
13th May 2005

You can now pre-order The Dick Cavett Show: Rock Icons
DVD (Region 1) 3 disc set NOW and save 25% discount...

Tomorrow night sees LES DIAMOND DOGS Tribute to DAVID BOWIE perform at La Place a Cote, 4571 Papineau Avenue, Montreal, QC, Canada. Telephone: (514) 522-4571. [Map]...

KENNETH PITT ex manager of DAVID BOWIE has been added to the list of photographers who are exhibiting their photos next month in London at REDFERNS picture gallery for their 'David Bowie - Pin Up' exhibition. The exhibition kicks off on June 15th and will run for two months at the West London gallery, featuring a selection of rare and unseen photographs from throughout his legendary career. An impressive list of legendary photographers have all contributed to 'Pin Up', including Terry O'Neil, Andrew Kent, Mick Rock, Kenneth Pitt, Ian Dickson, Denis O'Regan, David Bebbington, Brian Aris, Ray Stevenson, Michael Putland, Barry Plummer and Kate Simon. The exhibition will run from 15th June - 13th August 2005, Private view 14th June 2005 from 6.30 - 9pm...


---
FLASHBACK: LABYRINTH 1986
13th May 2005

There are two things in this world that should not go together: Muppets and DAVID BOWIE. But for some magical reason, these two strange elements mixed together, and create a milestone in children's entertainment. Of all the childhood movies of the '80s, Labyrinth
was a defining moment of excellence.

Not exactly the most socially aware person, Sarah (Jennifer Connelly) usually runs around in fantasy garb, names her stuffed animals after knights and acts as though she lives in a fairytale. But for Sarah, reality seems much closer to a dark fable, as she is forced to watch her screaming baby brother Toby while her mean stepmother goes out with her father.

In a moment of selfish rage, Sarah calls out to Jareth the Goblin King (David Bowie), to take Toby away from her, and to her surprise, he shows up at her house to answer her wish. Before Sarah can take back what she said, Toby is stolen away into the Labyrinth, a twisted maze of dangerous obstacles where nothing is what it seems.

In the center of the Labyrinth, Toby is kept prisoner in the Goblin King's castle, and Sarah has just 13 hours to get him back or Toby will become a goblin. With the help of friends she meets during her adventures, Sarah must own up to her selfishness and conquer the Labyrinth - all while growing up along the way.

Jim Henson, the film's director, was a genius, and it is very unfortunate that Labyrinth did not get enough exposure while in theaters. Between making The Dark Crystal and Labyrinth, Henson tried to bring fantastic worlds to life without the technology of CGI, but died well before his work was appreciated. Nonetheless, Labyrinth became a huge cult hit and to this day it resonates with both young and older viewers alike.

While The Dark Crystal was a fantasy film that featured only Muppets, Labyrinth blended in real actors and created a wondrous tapestry of self-discovery, the loss of innocence and the power of friendship. Along with a solid story built around classic fantasy archetypes, the film also features amazing set pieces, intricate and bizarre Muppet creations and inventive special effects.

Connelly may play her part as whiny and shrill, but this is essential to her character, as she overcomes her selfish and childish ways and moves toward maturity. While Connelly is great in the film, there is no doubt Labyrinth belongs to the towering charisma that is David Bowie. Performing a handful of catchy, original songs for the movie, Bowie throws everything into his vampy portrayal of the Goblin King, and he makes the villain a seductive force to be reckoned with. Watching Bowie walk upside down on a staircase, belt out lyrics such as "Your eyes can be so cruel" and haunt after Connelly as she desperately tries to save her brother is truly some of the best stuff the fantasy genre has ever seen.

Labyrinth stands the test of time because its classic story, Bowie's powerhouse performance and the amount of time, energy and heart that brings the film to life. Henson may have died well before it was fully appreciated, but because it connected with so many people over the years, Labyrinth will live forever.

You can purchase Labyrinth -- Superbit [1986]


By Aaron Mento, Senior Staff Writer @ Daily Aztec


---
DAVID ON FORTHCOMING DICK CAVETT ROCK ICONS DVD
12th May 2005



FOR IMMEDIATE RELEASE: SHOUT! FACTORY ROCKS WITH DICK CAVETT

THE DICK CAVETT SHOW - ROCK ICONS

Set Includes New Introductions By Cavett And Rare Performances From David Bowie, Janis Joplin, George Harrison, Stevie Wonder And More

3-DISC DVD SET IN STORES AUGUST 2ND





LOS ANGELES, CA - THE DICK CAVETT SHOW, which was televised from 1969 to 1975, has long been a prime candidate for DVD release, but only Shout! Factory has been trusted to get it right. Working closely with Mr. Cavett, Shout! Factory has put together a series of DVD releases which present his most important and entertaining episodes, with guests from the worlds of literature, art, politics, sports, comedy, theatre, film and music. The first Shout! Factory release, a three-disc boxed set, focuses on appearances from some of the most influential rock 'n' roll musicians of the time: David Bowie, David Crosby, George Harrison, Jefferson Airplane, Janis Joplin, Joni Mitchell, Ravi Shankar, Sly and The Family Stone, Steven Stills, Stevie Wonder and Gary Wright. Several of these performances and interviews have not been seen since they first aired over 30 years ago. With recently taped introductions and remembrances by Cavett, The Dick Cavett Show: Rock Icons will be available on August 2nd, for the suggested retail price of $39.98.

When Cavett joined the late night talk show parade in 1969, his intelligent wit pumped a needed breath of fresh air into the format. His show offered guests a forum for controversial opinions and didn't shy away from an occasional debate about women's liberation or the war in Vietnam. Cavett also gave the Woodstock generation a reason to stay up late. The Dick Cavett Show quickly became the late night home of rock 'n' roll, with a guest list that reads like a who's who of the era's top rock performers.

Unlike many of today's night time talk shows, Cavett invited his guests to remain on stage for the entire show, creating an atmosphere for discussion among the celebrities. As Newsweek commented at the time, &quot[Cavett] mixed guests like a chemistry professor.&quot During &quotThe Dick Cavett Show,&quot not only was the audience treated to a Janis Joplin performance of &quotTry (Just A Little Bit Harder)&quot or &quotGet It While You Can,&quot the viewer also witnessed the fascinating interactions between Joplin and Gloria Swanson or Raquel Welch on the couch. Sly and The Family Stone performed their #1 hit &quotThank You (Falletinme Be Mice Elf Again),&quot then sat on the couch with Debbie Reynolds. At other times, Cavett created more of a themed show, such as the episode featuring performances by Jefferson Airplane, Joni Mitchell, Steven Stills and David Crosby, taped just hours after the Woodstock Festival. Any way he mixed it, these episodes are rare and intriguing glimpses into rock 'n' roll history.

About Shout! Factory:
Shout! Factory is a broad-based audio and home video entertainment company whose cofounders - Richard Foos, Bob Emmer and Garson Foos - share a passion for pop culture of the 20th century and beyond. Video and DVD projects include television programming spanning 75 years, live music concerts, animation and sports collections and special interest documentaries. Audio products from Shout! Factory consist of GRAMMY®-nominated box sets, anthologies and "best of" collections, as well as new music, soundtrack releases, deluxe album reissues and quirky compilations. Shout! Factory's catalog features vintage and legendary performances from some of the greatest - and most eccentric - artists of our time. Shout! Factory products are distributed Sony BMG Music Entertainment Inc. www.shoutfactory.com




THE DICK CAVETT SHOW: ROCK ICONS

Catalogue Number: D3D 33030
Price: $39.98 SRP
Pre-Order Date: July 1st, 2005
Release Date: August 2nd, 2005

Disc 1
August 19, 1969 : Jefferson Airplane, Joni Mitchell, Steven Stills, David Crosby
July 13, 1970 : Sly & The Family Stone, Debbie Reynolds, Pancho Gonzales, Senator & Mrs. Fred Harris
New Dick Cavett Interview

Disc 2
July 19, 1969 : Janis Joplin, The Committee, Michael Thomas
June 25, 1970 : Janis Joplin, Raquel Welch, Douglas Fairbanks Jr., Chet Huntley
August 3, 1970 : Janis Joplin, Gloria Swanson, Margot Kidder, Dave Meggyesy

Disc 3
August 11, 1970 : Stevie Wonder, Elsa Lanchester, Alain Delon, Tex Ritter
November 23, 1971 : George Harrison, Gary Wright, Ravi Shankar
December 5, 1974 : David Bowie

You can pre-order The Dick Cavett Show: Rock Icons
DVD (Region 1) 3 disc set now and save 25% discount.



For those of you out there who've never seen this fabulous performance, David and his band opened with '1984' and then 'Young Americans'.

An interview with Dick Cavett then followed, with David and his walking cane - obviously out of his gourd. The next song performed was 'Can You Hear Me' (unfortunately not broadcast), followed by the brilliant 'Footstompin' - the forerunner to 'Fame'.

Interestingly on 6th March 1975 Top Of The Pops used the 'Young Americans' performance from this particular show when the single was first released in the UK because no promotional video had been made.


---
VOYEUR FAN MEETING VENUE CHANGE
12th May 2005



THE VOYEUR's 2005 fan(club) meeting 'Amsterdam Oddity' will no longer be held at the earlier mentioned AMP Studio's.

The Voyeur's 2005 fan(club) meeting will now be held at 'De Heilige Zeug' in Amsterdam on Sunday May 29th. 'De Heilige Zeug' is located at the Warmoesstraat 121, only a five minutes walk from the Amsterdam Central train station.

Next to a fantastic live performance by the DAVID BOWIE coverband 'Echo Bowie' there will be a photo exposition by Philippe Auliac and a painting exposition by Hans Oldenhof. Also exclusive video's on a large widescreen and of course you can buy rare Bowie vinyl, cd's, dvd's and other merchandise from national and international sellers.

Please visit The Voyeurs website at http://go.to/bowiefanclub for more details or email them at


---
I'M WORTH A MILLION IN PRIZES
11th May 2005

An IGGY POP anthology is scheduled for release on July 19th via Virgin/EMI Music. 'A Million In Prizes: The Iggy Pop Anthology', is a 37-song collection and never-before-seen concert DVD.

The concert DVD, entitled 'Iggy Pop: Live At The Avenue B', was filmed in Belgium in 1999 and includes 21 songs.

In addition, the anthology features essays by the likes of DAVID BOWIE, Lou Reed and others who knew or worked with him.

"As the Stones had Chuck Berry, so the loosely defined Punk movement looked to Jim. He has spawned as many testosterone driven outfits as anyone on this planet. And he still knocks 90% of them into a cocked hat." - David Bowie.

The 2CD and DVD tracklisting is as follows:

Disc 1:
The Stooges: '1969' (The Stooges)
The Stooges: 'No Fun' (The Stooges)
The Stooges: 'I Wanna Be Your Dog' (The Stooges)
The Stooges: 'Down On The Street' (Fun House)
Iggy Pop and James Williamson: 'I Got A Right' (Raw Power)
Iggy Pop and James Williamson: 'Gimme Some Skin' (Raw Power)
Iggy And The Stooges: 'Search And Destroy' (Raw Power)
Iggy And The Stooges: 'Gimme Danger' (Raw Power)
Iggy And The Stooges: 'Raw Power' (Raw Power)
Iggy Pop and James Williamson: 'Kill City' (Raw Power)
Iggy Pop: 'Nightclubbing' (The Idiot)
Iggy Pop: 'Funtime' (The Idiot)
Iggy Pop: 'China Girl' (The Idiot)
Iggy Pop: 'Sister Midnight' (The Idiot)
Iggy Pop: 'Tonight' (The Idiot)
Iggy Pop: 'Success' (Lust For Life)
Iggy Pop: 'Lust For Life' (Lust For Life)
Iggy Pop: 'The Passenger' (Lust For Life)

Disc 2:
Iggy Pop: 'Some Weird Sin' (Lust For Life)
Iggy Pop: 'I'm Bored' (New Values)
Iggy Pop: 'I Need More' (Soldier)
Iggy Pop: 'Pleasure' (Party)
Iggy Pop: 'Run Like A Villain' (Zombie Birdhouse)
Iggy Pop: 'Cry For Love' (Blah Blah Blah)
Iggy Pop: 'Real Wild Child (Wild One)' (Blah Blah Blah)
Iggy Pop: 'Cold Metal' (Instinct)
Iggy Pop: 'Home' (Brick By Brick)
Iggy Pop with Kate Pierson: 'Candy' (Brick By Brick)
Iggy Pop with Debbie Harry: 'Well Did You Evah!' (Red Hot + Blue)
Iggy Pop: 'Wild America' (American Caesar)
Iggy Pop: 'TV Eye' (live at Feile Festival, 23/8/93)
Iggy Pop: 'Loose' (live at Feile Festival, 23/8/93)
Iggy Pop: 'Look Away' (Naughty Little Doggie)
Iggy Pop: 'Corruption' (Avenue B)
Iggy Pop: 'I Felt The Luxury' (Avenue B)
Iggy Pop: 'Mask' (Beat 'Em Up)
Iggy Pop: 'Skull Ring' (Skull Ring)

DVD Tracklisting:
'No Shit' / 'Nazi Girlfriend' / 'Espanol' / 'Raw Power' / 'Search And Destroy' / 'Shakin' All Over' / 'Corruption' / 'Real Wild Child' / 'I Wanna Be Your Dog' / 'I Felt The Luxury' / 'Home' / 'Lust For Life' / 'The Passenger' / 'Cold Metal' / 'Avenue B' / 'TV Eye' / 'I Got A Right' / 'No Fun' / 'Death Trip' / 'Sixteen' / 'Louie Louie'


---
AND THE BITS FLEW FAR AND WIDE
9th May 2005

In the CHRISTIE'S auction last week the DAVID BOWIE handwritten lyrics for 'Word On A Wing' realised a price of £1,680 on the auction day...

GAIL ANN DORSEY has three shows upcoming in New York this month. On the 28th May she performs at The Rosendale Café, 434 Main Street, Rosendale, New York 12472 at 9pm and the next day (28th) there are two shows at The Hudson River Theatre, 521 Warren Street, Hudson, New York 12534 at 7pm and 9:30pm...

Bargain Bowie Hunters... ASDA stores in the UK are selling the brand new DAVID BOWIE Gold Collection album for only £3.97. Hang on it gets even better Virgin are doing it for £2.99! - From Andy D and Paul T...

The current issue (June 2005) of CLASSIC ROCK magazine features loads of pages on DAVID BOWIE as VELVET REVOLVER's Slash and Scott Weiland &quottake over&quot the magazine editing duties for the month. The main seven pages are 'Scott Weiland On David Bowie' (2 pages) and 'Access All Areas Bowie Special' (5 pages)...


---
SPACE ODDITY DOUBLE TRIBUTE GIG
8th May 2005


SPACE ODDITY - David Brighton's Tribute To DAVID BOWIE will be performing this weekend in California.

Two shows will be performed this Saturday (May 14th) at the Spa Resort Casino (Cascade Lounge) at 401 E. Amado Road , Palm Springs, CA USA 92262. Phone: 760-883-1000.

Showtimes are at 8:00pm and 10:00 pm. More details and information can be found at www.DavidBowieTribute.com or by emailing

From David Brighton.


---
DB SUPPORTS BADD 19th YEAR RUNNING
8th May 2005

DAVID BOWIE has supported BADD (Bikers Against Drunk Drivers) for the 19th year in a row with three amazing donated and signed guitars that are up for grabs over on the eBay
website.

Danny says: &quotI'm going to offer this years 3 donated guitars to the top 3 bidders, the first winner having their choice of guitars.&quot

David has written in permanent black marker. &quotThis Ain't Rock N Roll This Is Genocide&quot Bowie 2005. On another he has written &quotHot Tramp, I Love You So!!&quot Bowie 2005. And on the 3rd &quotWham Bam. Thank You, Mamm!&quot Bowie 2005.








Each guitar comes in a hard shell case along with a personal David Bowie guitar pick. Each winner will also receive a letter of authenticity and thanks from David Bowie's personal management.

Bid with confidence. 100% of the proceeds go to the charity and all winners will receive a full tax deductible receipt as well as raffle tickets for a chance to win one of 5 custom Harley Davidson's. BADD was recently on the Dr. Phil show worldwide with tremendous results.

Check out the auction here

From Danny Perkins @ www.baddcentral.com website.


---
MOJO SHORTLISTS ICON DAVID BOWIE
5th May 2005

DAVID BOWIE has got a second consecutive Mojo Icon award nomination Music stars David Bowie, Morrissey and Paul Weller have made it on to the shortlist for the second annual Mojo magazine awards.

The Mojo Honours List winners will be announced at the Porchester Hall in Bayswater, London, on 16th June.

Mojo editor-in-chief Phil Alexander said the awards honoured stars &quotwhose careers have been responsible for enhancing our rich musical culture&quot.

David Bowie is on the shortlist for the Mojo icon award for the second year running. Other nominees include Siouxsie Sioux, the late Marc Bolan, John Lydon and The Ramones.

&quotWhile other awards celebrate the biggest names and the best releases of the preceding year, we believe there's long been a need to properly honour the extraordinary talents of the artists, bands and songwriters whose careers have been responsible for enhancing our rich musical culture,&quot said Mr Alexander.

You can read the full article here at the BBC News website.

More articles are at:
The Independent Online and Volume10.com websites.


---
BARAT UNDER THE INFLUENCE
4th May 2005

Former LIBERTINES front man Carl Barat took time off from recording his solo album to compile a collection of his influences.

Barat's influences will be the basis for the next Under The Influence album, a compilation that spotlights bands and tracks that exerted inspiration on today's top stars.

Unsurprisingly, the former Libertine showcased his punk upbringing, with tracks from The Clash, The Jam and The New York Dolls standing alongside cuts by DAVID BOWIE (Oh! You Pretty Things) and The Smiths.


---
A CAPELLA ZIGGY
3rd May 2005

Scottish artist SUSAN PHILIPSZ who works primarily with sound, film and space has rerecorded DAVID BOWIE's classic album 'The Rise and Fall of Ziggy Stardust and The Spiders from Mars'.

Philipsz uses known songs, music and film themes to capture her audience between the public and the private and to take us on a journey into our own memory. She draws inspiration from literature and music. In this way Philipsz' interpretations create memory &quotshifts" which evoke many different associations and which remind her audience of everything from teenage euphoria, dreams and loneliness to private moments in the shower.

Her first solo exhibition in Sweden is on show at Malmo Konsthall on view through till August 21st 2005.

You can read the full article via artdaily.com website.


---
THE COLLECTION FROM EMI GOLD
1st May 2005

Released tomorrow is DAVID BOWIE - THE COLLECTION. Released by EMI Gold (Cat. No. 8734962), this low priced compilation CD contains the following tracklisting:



01. Unwashed And Somewhat Slightly Dazed - from Space Oddity
02. The Width Of A Circle - from The Man Who Sold The World
03. Andy Warhol - from Hunky Dory
04. Soul Love - from The Rise and Fall Of Ziggy Stardust and The Spiders From Mars
05. Cracked Actor - from Aladdin Sane
06. Sweet Thing/Candidate/Sweet Thing (Reprise) - from Diamond Dogs
07. Somebody Up There Likes Me - from Young Americans
08. Word On A Wing - from Station To Station
09. Always Crashing In The Same Car - from Low
10. Beauty And The Beast - from "Heroes"
11. Repetition - from Lodger
12. Teenage Wildlife - from Scary Monsters

You can purchase David Bowie - The Collection now!


---
AND THE BITS FLEW FAR AND WIDE
1st May 2005

The BW Polls are now back online. First one up, straightforward and simple - what's your favourite DAVID BOWIE album? Click on the link below and make your choice - you know how it works - VOTE HERE...

Next month London music picture gallery REDFERNS are to follow acclaimed shows of The Beatles, Nick Drake and Ronnie Scotts with a unique insight into the career of DAVID BOWIE. 'David Bowie - Pin Up' launching on June 15th and will run for two months at the West London gallery, featuring a selection of rare and unseen photographs from throughout his legendary career. An impressive list of legendary photographers have all contributed to 'Pin Up', including Terry O'Neil, Andrew Kent, Mick Rock, Kenneth Pitt, Ian Dickson, Denis O'Regan, David Bebbington, Brian Aris, Ray Stevenson, Michael Putland, Barry Plummer and Kate Simon. The exhibition will run from 15th June - 13th August 2005, Private view 14th June 2005 from 6.30 - 9pm...


---
UPDATE ON RARE DB ITEMS AT CHRISTIE'S
1st May 2005

As mentioned on here last month, the forthcoming CHRISTIE'S Pop Memorabilia Auction is being held on Thursday, May 5th at Christie's South Kensington in London. The auction will be of particular interest to the major DAVID BOWIE collectors out there.



Featured in the auction are a number of rare David Bowie items being sold, including a personally customised jacket worn by the artist in the mid 1960s and a scarce page of handwritten lyrics for 'Word On A Wing' from the 'Station To Station' album .

Lot 7: David Bowie
Estimate: 600 - 800 British pounds
Description: A single-breasted jacket of green corduroy with two slit pockets, the jacket customised with a pattern of hand-drawn stripes in blue ink; accompanied by a typescript letter from the original vendor, dated 29th August, 1991, stating that.... the jacket came into my possession in the mid-1960s. It was owned and decorated by David Bowie... I offered to return it to David when he was recording his 'Pin-Ups' album in France, but he said I should keep it.




Lot 8: David Bowie
Estimate: 800 - 1,200 British pounds
Description: A rare page of lyrics in David Bowie's hand for 'Word On A Wing', from the album Station To Station, 1976, the 12 lines in black ballpoint pen written on a page torn from a spiral-bound notebook, inscribed For Neil and signed Bowie '75 - 10½x7½ (26.7x19cm.)

Lot Notes: The Neil to whom this page of lyrics is dedicated is music historian Neil Slaven, who was present at Cherokee Studios, Los Angeles, in October, 1975, during a vocal dubbing session for Bowie's album Station To Station.




Lot 9: David Bowie
Estimate: 800 - 1,200 British pounds
Description: A presentation 'gold' award for the album Station To Station, R.I.A.A. certified - Presented to R.C.A. RECORDS - 20½x16½ (52x41.9cm.) framed.


For more information and details please check the christies.com website.

There will be a auction sale catalogue which should be on sale three weeks before the auction date or you can contact 0207 752 3281 for further details on specific lots.

Update: The prices realised on the day of the auction were as follows: Lot 7 - Unsold. Lot 8 - £1,680.00 and Lot 9 - Unsold.

From Joel Martin @ Christie's South Kensington.


---

OLDER NEWS


April | March | February | January

2004 Bowie News Archives | 2003 Bowie News Archives
2002 Bowie News Archives | 2001 Bowie News Archives
2000 Bowie News Archives | 1999 Bowie News Archives
1998 Bowie News Archives