BOWIE TV and WHAT'S REALLY HAPPENING IN AUGUST - MONTHLY PLANNER

[ BOWIEWONDERWORLD SHOP ] [ LATEST DAVID BOWIE ITEMS ON eBAY ]

[ Get your @bowiewonderworld.com email address HERE sponsored by Everyone.net
]

[ BW POLL: FAVOURITE OPENING BOWIE TRACK? - VOTE HERE ]


Have YOU got some DAVID BOWIE related news or a hot scoop?
Well don't just sit there keeping it to yourself - send it in to
All news items are credited if you so wish


---
PLATINUM COLLECTION SET FOR NOVEMBER
31st August 2005

The scheduled release date for the forthcoming DAVID BOWIE The Platinum Collection Box Set has been set for 7th November from EMI.

The Platinum Collection contains three discs (Cat. No. 3113042) and contains the following fifty-seven tracks:



The Best Of David Bowie 1969/1974

01. The Jean Genie
02. Space Oddity
03. Starman
04. Ziggy Stardust
05. John, I'm Only Dancing
06. Rebel Rebel
07. Let's Spend The Night Together
08. Suffragette City
09. Oh! You Pretty Things
10. Velvet Goldmine
11. Drive-In Saturday
12. Diamond Dogs
13. Changes
14. Sorrow
15. The Prettiest Star
16. Life On Mars?
17. Aladdin Sane
18. The Man Who Sold The World
19. Rock 'N' Roll Suicide
20. All The Young Dudes


The Best Of David Bowie 1974/1979

01. Sound And Vision
02. Golden Years
03. Fame
04. Young Americans
05. John, I'm Only Dancing (Again)
06. Can You Hear Me
07. Wild Is The Wind
08. Knock On Wood
09. TVC 15
10. 1984
11. It's Hard To Be A Saint In The City
12. Look Back In Anger
13. The Secret Life Of Arabia
14. D.J.
15. Beauty And The Beast
16. Breaking Glass
17. Boys Keep Swinging
18. "Heroes"


The Best Of David Bowie 1980/1987

01. Let's Dance (single version)
02. Ashes To Ashes (single version)
03. Under Pressure (Queen with David Bowie)
04. Fashion (single version)
05. Modern Love (single version)
06. China Girl (single version)
07. Scary Monsters (single version)
08. Up The Hill Backwards
09. Alabama Song
10. Drowned Girl
11. Cat People (film version single edit)
12. This Is Not America (David Bowie and The Pat Metheny Group)
13. Loving The Alien (album version)
14. Absolute Beginners (single version)
15. When The Wind Blows
16. Blue Jean
17. Day-In Day-Out (single version)
18. Time Will Crawl
19. Underground (single version)

You can Pre-Order David Bowie The Platinum Collection
NOW for only £12.99.


---
DAVID AND LOU JOIN KASHMIR ON NEW ALBUM
31st August 2005

DAVID BOWIE and LOU REED have both teamed up with Danish band KASHMIR to feature their brand new album 'No Balance Palace'.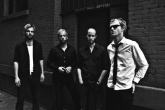 During the mixing session at The Looking Glass Studios in New York, Kashmir and producer Tony Visconti played around with an instrumental track, and then decided it would be intriguing to add a spoken role to complete it. Kasper had written a poem entitled 'Black Building', but the dark, atmospheric track asked for a special kind of voice. They came up with the idea of asking Lou Reed if he would do the part, and he soon returned having decided to join in. His voice truly completes the track 'Black Building', which is found on the new album.

Another track, 'The Cynic', is a duet featuring David Bowie.

Whilst recording in Copenhagen, Kashmir had a vision of having David Bowie singing part of the track. David already knew of Kashmir, and was delighted to participate.

The new album 'No Balance Palace' is released by SonyBMG on 10th October in Scandinavia and Germany.

From Maag Pedersen via kashmir.dk


---
I'VE GOT 99 WAYS TO PLAY MY GUITAR
31st August 2005

REDOCTANE, a leading creator of music video games and peripherals, has announced an exclusive deal with musical giant GIBSON GUITAR where several famous Gibson models will be featured in the new game Guitar Hero, the highly anticipated rock 'n roll guitar video game coming in the fall of 2005 to the PlayStation2 computer entertainment system.

"Gibson guitars are an essential American rock element revered by musical artists worldwide for their incredible style and amazing sound," said Kai Huang, CEO of RedOctane. "This is the first time a guitar manufacturer has been exclusively featured in a video game, and we're excited to be working with such an iconic company."

"Gibson Guitar is the perfect partner for this high energy game from RedOctane," said Henry Juszkiewicz, Chairman and CEO Gibson Guitar. "Gibson is every Guitar Hero's instrument of choice and now they can have it in a rock-n-roll simulation game too."

Guitar Hero, developed by veteran music video game creator Harmonix, combines the best of rhythm game action with classic American music. The game puts you at center stage of your very own rock band, featuring unique characters, a selection of Gibson electric guitars to play and concert venues that grow in size as your music career progress. The title includes over 30 licensed rock songs including tracks originally made famous by such artists as DAVID BOWIE, Ozzy Osbourne, Boston, Sum 41, Audioslave, White Zombie, Franz Ferdinand and The Ramones.

"Seeing Gibson guitars in the game adds a sense of realism to Guitar Hero, that we feel will really appeal to rock fans," said John Tam, game producer of Guitar Hero. "The game is going to feature a number of legendary Gibson guitars, and players will be able to choose from a number of different paint schemes for each."

The game has been met with rave reviews in the gaming community, winning 'Best of Show 2005' at the Electronics Entertainment Expo (E3) and was one of twenty-five games invited to demonstrate at 'G-Phoria' - G4 videogame TV's annual award show in Los Angeles.

For more information on Guitar Hero and game bundle pre-order information, please visit the guitarherogame.com website.


---
CAST YOUR VOTE FOR BOWIE WONDERWORLD!
31st August 2005


The PEOPLE'S CHOICE awards are back! You decide the winners at the Digital Music Awards 05 now! They are looking for the best unofficial fan sites on the web in the past year as chosen by you! This is your chance to say your say.

All voters will be automatically entered in their free draw to win BT Broadband for a year and 100 music downloads courtesy of iTunes.

The shortlists will be announced in late September and you can vote for your favourite artists, music and sites of the past year.

The trophies will be handed out at the official Digital Music Awards ceremony in London at the Hammersmith Palais on October 18th.

Click on the logo to vote for BowieWonderworld in the unofficial fan site category and then vote for David Bowie in the official fan site category.


---
WAKE UP FOR FASHION ROCKS UPDATE
30th August 2005

Update: DAVID BOWIE will play a 'special one off' with ARCADE FIRE for the Fashion Rocks at Radio City Music Hall in New York on Thursday 8th September.

David has confirmed that his own 'Five Years' from his Ziggy Stardust album will be one of the songs performed with the band, and that he will also guest on their 'Wake Up'.

Info via BowieNet website.


---
GAP PROMO CD UPDATE
23rd August 2005

Update: The GAP limited edition CD mentioned a few months back which features campaign artists performing their favourite songs will be available exclusively at Gap stores and Gap.com beginning September 1st.

The CD contains eight songs exclusively recorded for Gap by the stars of the new ad campaign, a director's cut of the fall TV commercial and exclusive behind-the-scenes footage from the filming of the commercial.

Gap customers will receive the CD, while supplies last, as a gift with any Gap purchase of $60 or more from September 1st - September 17th, 2005.

Liz Phair's "favourite" song is not included on the limited edition CD. The eighth song on the CD is a bonus track featuring MICHELLE BRANCH performing 'Life On Mars?' originally recorded and written by DAVID BOWIE.

You can read the full press release on the BWW Message Board.


---
LATEST DB NEWS AND INFORMATION
23rd August 2005

Please check the BWW Message Board for any DAVID BOWIE news appearing over the next few days and the Monthly Planners for any upcoming television and radio appearances.



[ BowieWonderworld Message Board ] and [Monthly Planner ]


---
WHAM BAM THANK YOU MAM!
21st August 2005

SCISSOR SISTERS brought the V Festival to a stunning climax by teaming up with FRANZ FERDINAND during their set.

The joint headliners received an ecstatic reception in Chelmsford when they sang a storming rendition of the DAVID BOWIE song 'Suffragette City' with the Glaswegian rockers.

Franz singer Alex Kapranos told NME: "I met up with Jake a while ago in New York and we went for a drink one day. We were talking about how much we were looking forward to V and I said: 'Hey, we should get onstage and do a song together, it'll be a bit of a laugh'. We sent each other emails back and forward about what we should do. We're both huge Bowie fans, so it seemed like an obvious choice. And 'Suffragette City' has such a to-and-fro vocal style."

You can read the full article over on the nme.com website.


---
I AM THE BEST JAZZ YOU'VE EVER SEEN
21st August 2005

DAVID BOWIE is all set to be the very special guest on COURTNEY PINE's radio show 'Jazz Crusade' on BBC Radio 2 (88-91 FM) next month.

Courtney's 'Jazz Crusade' radio programme now in it's eighth series showcases a diverse collection of acts as well as Courtney's picks from the best jazz albums of the year.

David guests on the show Monday 5th September at 21:00 until 22:00 GMT.

Anyone anywhere in the world can tune into the show and listen in online - simply visit the bbc.co.uk Radio 2 website and bookmark it ready.

Info from BowieNet


---
BOWIE FEATURES ON AUSTRALIAN SOUNDTRACK
17th August 2005

DAVID BOWIE's track 'We Are The Dead' is the opening track on the official soundtrack of the Australian film, THREE DOLLARS released by ABC Classics.

"The screenplay had what you could call a naive optimism when mentioning specific songs and performers that included Elvis, Joy Division, Chet Baker and Bowie - Australian films just don't have the budgets to afford performers at that level, but a nothing is impossible attitude from our music supervisor Michaela Kalowski, and strong enthusiasm towards the film from the music industry, helped us over the line. So we have finally have a soundtrack with Joy Division's 'Transmission', Bowie's 'We Are The Dead' from Diamond Dogs (Eddie as a child quotes from the lyrics "Be elusive, but don't walk far"), Elvis Presley's version of Joe South's 'Walk A Mile In My Shoes', and Chet Baker's 'My Funny Valentine'."

The full tracklisting runs as follows:



01. DAVID BOWIE: We Are The Dead (David Bowie)
02. GELBISON: Keep It Clean (E and N Kahn)
03. JOY DIVISION: Transmission (Joy Division)
04. DORIS SVENSSON: Whispering Pines (Robbie Robertson/Richard Manuel)
05. ELVIS PRESLEY: Walk A Mile In My Shoes (Joe South)
06. CHET BAKER: My Funny Valentine (Richard Rodgers/Lorenz Hart)
07. DIED PRETTY: Sweetheart (Ronald Peno/ Brett Myers)
08. ICE NINE: This Is Noam (Adrian Lanker)
09. JOLIE HOLLAND: Darlin Ukelele (Jolie Holland)
10. Three Dollars - Titles (Alan John)
11. Ode to Joy featuring Miritana Hughes vocals, and Llew Kiek ukulele (Alan John)
12. Claremont's Land (Alan John)
13. Fading Light/Crossroads/Overtime (Alan John)
14. Through with Love featuring Phillip Slater trumpet (Alan John)
15. Alfred's Money (Alan John)
16. Deadlands (Alan John)
17. Abby (Alan John)
18. Integrity The Sacking/Spiraldown/Bin search (Alan John)
19. The Bashing/Three Dollars - Coda (Alan John)

You can purchase Three Dollars OST
NOW.

From Adam D @ bowiedownunder.com


---
GROUND CONTROL TO FRANK SINATRA
17th August 2005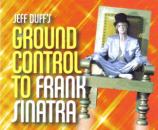 What would happen if, through a myriad of unforseen circumstances, FRANK SINATRA and DAVID BOWIE unwittingly turned up at one another's concerts by mistake? And say they took up the challenge, performing one another's repertoires? How would Ol' Blue Eyes handle the thin white duke's futuristic rock songs? How would Bowie cope with the relentless onslaught of Sinatra's 'moon in June' lyrics?

Wonder no longer! Australian rock legend JEFF DUFF is bringing the superstar switch to the Sydney stage - the Sydney Opera House, no less! With a sensational nine-piece band, guest musicians and dancers.

'Duffo' takes us on a unique, surreal musical adventure, channelling the sounds and styles of the two stars into each other's songs.

Duffo does it his way... in Ground Control to Frank Sinatra at the Sydney Opera House Studio for two performances only: Friday 19th and Saturday 20th August.

The Studio, Sydney Opera House
Fri 19th and Sat August 20th
Tickets: $25/$20
Bookings at Opera House Box Office
Online bookings: www.sydneyoperahouse.com/thestudio

For a complete listing of upcoming Jeff Duff shows, visit his website @ http://jeffduff.idx.com.au.

From Adam D @ bowiedownunder.com


---
DICK CAVETT ROCK ICONS DVD RELEASED
16th August 2005

Reminder: Today sees the release on DVD of THE DICK CAVETT SHOW - ROCK ICONS which features the 1974 DAVID BOWIE appearance on the show performing '1984' and 'Young Americans' along with the interview.

The Dick Cavett Show, which was televised from 1969 to 1975, has long been a prime candidate for DVD release, but only Shout! Factory has been trusted to get it right. Working closely with Mr. Cavett, Shout! Factory has put together a series of DVD releases which present his most important and entertaining episodes, with guests from the worlds of literature, art, politics, sports, comedy, theatre, film and music.

The first Shout! Factory release, a three-disc boxed set, focuses on appearances from some of the most influential rock 'n' roll musicians of the time: David Bowie, The Rolling Stones, David Crosby, George Harrison, Jefferson Airplane, Janis Joplin, Joni Mitchell, Ravi Shankar, Sly and The Family Stone, Steven Stills, Stevie Wonder and Gary Wright. Several of these performances and interviews have not been seen since they first aired over 30 years ago. With recently taped introductions and remembrances by Cavett.



THE DICK CAVETT SHOW: ROCK ICONS

Catalogue Number: D3D 33030
Price: $39.98 SRP
Release Date: August 2nd, 2005

Watch the Dick Cavett Rock Icons trailer here [Windows Media] or [Apple Quicktime]

You can purchase The Dick Cavett Show: Rock Icons
DVD (Region 1) 3 disc set now and save 25% discount.



For those of you out there who've never seen this fabulous performance, David and his band opened with '1984' and then 'Young Americans'. An interview with Dick Cavett then followed, with David and his trusty walking cane - obviously well out of his gourd. The next song performed was 'Can You Hear Me' (unfortunately not broadcast), followed by the brilliant 'Footstompin' - the forerunner to 'Fame'.

Interestingly on 6th March 1975 Top Of The Pops used the 'Young Americans' performance from this particular show when the single was first released in the UK because no promotional video had been made.


---
NEW BOWIE BOOK ON THE WAY
15th August 2005



Scheduled for publication in October is LOW (33 1/3 S.) by author HUGO WILCKEN. Hugo is an Australian-born writer who has lived in London and Paris, where he now makes his home. Recently he was named by The Guardian newspaper as one of the 'Top Five Writers to Watch'.

'Low (33 1/3 S.)' is published by Continuum International Publishing Group - Academi. Paperback 136 pages. (ISBN: 0826416845).

Synopsis: "One day I blew my nose and half my brains came out." Los Angeles, 1976. David Bowie is holed up in his Bel-Air mansion, drifting into drug-induced paranoia and confusion. Obsessed with black magic and the Holy Grail, he's built an altar in the living room and keeps his fingernail clippings in the fridge. There are occasional trips out to visit his friend Iggy Pop in a mental institution. His latest album is the cocaine-fuelled 'Station To Station' (Bowie: "I know it was recorded in LA because I read it was"), which welds R&B rhythms to lyrics that mix the occult with a yearning for Europe, after three mad years in the New World. Bowie has long been haunted by the angst-ridden, emotional work of the Die Brucke movement and the Expressionists. Berlin is their spiritual home, and after a chaotic world tour, Bowie adopts this city as his new sanctuary. Immediately he sets to work on 'Low', his own expressionist mood-piece.

You can pre-order David Bowie "Low" (33 1/3 S.)
NOW for a mere £6.99.


---
HAPPY 5th BIRTHDAY TO ALEXANDRIA!!!
15th August 2005



Happy 5th Birthday Alexandria!
Have a wonderfully happy day!

Best wishes and lots of love
Paul, Dawn, Michael and Jade xxxx
and everyone on Wonderworld



---
TAKE A QUICK BUTCHERS...
13th August 2005

This month's UNCUT magazine has a great feature where stars have picked films and music that changed their lives. DAVID BOWIE is placed at No 7 with Ziggy Stardust. The Cure's Robert Smith talks about the effect of the album and says "I loved the way Bowie represented the "other" - something that was completely alien to everything I'd experienced" - (from Jonny B)...

JAMSTER now have the following seven DAVID BOWIE Mobile Ringtones available: Ashes To Ashes / Changes / Let's Dance / Rebel Rebel / Space Oddity / Starman and Young Americans. - ...

German rockers KRAFTWERK credit DAVID BOWIE with their success in Britain and America because without the eccentric rocker's championing, they would never have entered the mainstream arena. Frontman RALF HUTTER is eternally grateful for the exposure the rock legend gave them because it meant their ideology reached a larger audience. He says, "That (Bowie's support) was very important for us, because it linked what we were doing with the rock mainstream. Bowie used to tell everyone we were his favourite group, and in the mid 1970s the rock press used to hang on every word from his mouth. "We met him when he played Dusseldorf on one of his first European ours. He was travelling by Mercedes, listening to nothing but 'Autobahn' the whole time."...

Check out the latest DAVID BOWIE photographs available in the BWW Shop. There are a couple of new Ziggy Stardust shots, Heroes period, plus a live Outside shot...


---
NEW BWW POLL UNDERWAY
10th August 2005

Which is your favourite opening DAVID BOWIE album track? Choose your favourite song from his twenty-six studio albums from the list below:

New Killer Star
Sunday
Thursday's Child
Little Wonder
Buddha Of Suburbia
Leon Takes Us Outside
The Wedding
Baby Universal
Heaven's In Here
Day-In Day-Out
Loving The Alien
Modern Love
It's No Game #1
Fantastic Voyage
Beauty And The Beast
Speed Of Life
Station To Station
Young Americans
Future Legend
Rosalyn
Watch That Man
Five Years
Changes
The Width Of A Circle
Space Oddity
Uncle Arthur



[ BW POLL: FAVOURITE OPENING BOWIE TRACK? - VOTE HERE ]




---
OH MAN I NEED TV
8th August 2005

Several interesting DAVID BOWIE programmes are scheduled for broadcast this month.

On SOUNDS OF THE SEVENTIES on BBC4, UK at 19:00 GMT on Wednesday 10th August and also at 23:00 GMT you can view David appearing on The Old Grey Whistle Test from 8th February 1972...

David plays Bernie in the gangster movie EVERYBODY LOVES SUNSHINE which is showing at 3:45 on Thursday 11th August on Sky Movies 7 followed by a showing on Sky Movies 1 at 2:35 on Saturday 20th August...

Make sure you tune into CLASSICAL GAS: Ralph McLean builds bridges between classical and other forms of music. This week Philip Glass meets David Bowie and Nigel Kennedy plays Hendrix. Listen to BBC Radio Ulster at 19:30 GMT on Friday 12th August. Duration: 30 minutes. Radio Ulster: 94.5 FM and 1341 Medium Wave. Digital Radio, Digital Satellite 868, Digital Cable and Freeview Channel 89. Radio Foyle: 93.1 FM 792 Medium Wave, Freeview Channel 90. Or visit the BBC website to listen in anywhere in the world...

On Saturday 20th August there's a two hour David Bowie documentary on the Biography Channel starting at 21:00 GMT. BEYOND THE TRACKS: Rare photos, candid interviews with friends and family and footage of his exhilarating performances illuminate a career that has spanned four decades...

On 27th August at 14:45 CET on Germany TV ARTE there's a documentary on artist GUY PEELLAERT (Künstler hautnah) who designed the album covers for Diamond Dogs and Bowie At The Beeb...

Other worldwide TV broadcasts and appearances can be found on the BWW Monthly Planner.


---
FASHION ROCKS 2005 UPDATE
8th August 2005



CONDÉ NAST MEDIA GROUP PRESENTS SECOND ANNUAL LIVE CONCERT AND COLLECTOR'S EDITION TO CELEBRATE FASHION AND MUSIC



Event to feature musical performances by DAVID BOWIE, Destiny's Child, Duran Duran, Billy Idol, Alicia Keys, Tim McGraw, Nelly, Shakira, Gwen Stefani, Joss Stone, The Arcade Fire, Rob Thomas

Two-hour special airs on Wednesday, September 9th on CBS.

Condé Nast Media Group will kick off New York Fall Fashion Week in style, presenting the second annual FASHION ROCKS live concert and collector's edition magazine. The star-studded concert at Radio City Music Hall on Thursday, September 8th, 2005, will honour the extraordinary relationship between fashion and music and feature a host of rock's most glamorous trendsetters. Subscribers to 14 Advance Magazine Group publications will receive a Fashion Rocks special collector's edition magazine with their October issues.

CBS will air a two-hour primetime Fashion Rocks special on Friday, September 9th 2005, from 9:00 pm to 11:00 pm EST.

The presenting advertisers of Fashion Rocks are Citi, Chevrolet, and L'Oréal Paris. In addition, Fashion Rocks programme extensions will include a radio promotion with Infinity Broadcasting, bus side advertising by Viacom Outdoor Advertising throughout Manhattan mid-August through mid-September, and a dedicated Fashion Rocks website, fashionrocks2005.com.

"Music continues to be an incredible influence on fashion," says Richard Beckman, President of the Condé Nast Media Group. "Fashion Rocks showcases that relationship and promises to be one of the most entertaining nights of the year. We are delighted to be working with our three presenters, CITI, Chevrolet, and L'Oréal Paris, and to be broadcast on CBS, the #1 television network."

Renowned fashion photographer Patrick Demarchelier will shoot the cover of the Fashion Rocks collector's issue, which will be polybagged with subscriber copies of Vogue, Glamour, Self, GQ, Vanity Fair, Condé Nast Traveler, Allure, Wired, Lucky, Cargo, The New Yorker, W, Jane, and Details.

The September 8th concert will feature live performances at Radio City Music Hall by David Bowie, Destiny's Child (in their last televised appearance as a group), Duran Duran, Billy Idol, Alicia Keys, Tim McGraw, Nelly, Shakira, Gwen Stefani, Joss Stone, The Arcade Fire, and Rob Thomas. The concert will be produced by Anthony Eaton, Executive Director and President of Tall Pony Productions, which has produced specials that have won Grammys, Cable Aces, NAACP Awards, and numerous film festival honours.


---
NATHAN NUDGES OUT ZIGGY
6th August 2005

Which is your favourite DAVID BOWIE album? The final round of voting in the BWW Visitors Poll placed '1.Outside' in top position with 24.67% of the votes marginally just ahead of 'The Rise and Fall of Ziggy Stardust and The Spiders from Mars'.

The top five favourite albums were as follows:

01. 1.Outside (24.67%)
02. The Rise and Fall of Ziggy Stardust and The Spiders from Mars (24.00%)
03. Station To Station (19.64%)
04. Low (15.46%)
05. Diamond Dogs (16.22%)

The overall result from all three rounds with a total of 3,487 votes cast produced the following results:

01. The Rise and Fall of Ziggy Stardust and The Spiders from Mars (632 votes)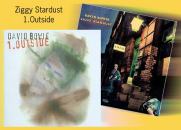 02. 1.Outside (545 votes)
03. Low (532 votes)
04. Station To Station (502 votes)
05. Diamond Dogs (399 votes)
06. Scary Monsters (And Super Creeps) (217 votes)
07. Heathen (163 votes)
08. Aladdin Sane (130 votes)
09. Earthling (99 votes)
10. Reality (73 votes)
11. Young Americans (26 votes)
12. Hunky Dory (23 votes)
13. &quotHeroes&quot (22 votes)
13. The Man Who Sold The World (22 votes)
14. Black Tie White Noise (13 votes)
14. David Live (13 votes)
14. 'hours...' (13 votes)
15. Lodger (9 votes)
15. The Buddha Of Suburbia (9 votes)
16. Let's Dance (7 votes)
16. Space Oddity (7 votes)
16. Ziggy Stardust: The Motion Picture (7 votes)
17. Stage (6 votes)
18. Tin Machine (5 votes)
19. David Bowie (4 votes)
19. Never Let Me Down (4 votes)
20. Tin Machine II (2 votes)
21. Oy Vey Baby (1 vote)
21. Pin Ups (1 vote)
21. Tonight (1 vote)

To view the breakdown of each of the three rounds click here [Round 1] [Round 2] and [Round 3]

Thanks to everyone for voting. Watch this space for the next BWW Poll coming up soon.


---
LET'S DANCE IN SOUTH CAROLINA
6th August 2005



DAVID BOWIE tribute act DAVID BRIGHTON is performing a short 15 minute Let's Dance era segment in a Las Vegas style stage production in South Carolina which runs from August 1st until September 30th.

Tribute! The Concert - A Theatrical Stage Show Features World Class Tributes to: David Bowie / Tina Turner / Bette Midler / Rod Stewart / Tom Jones / Elvis Presley

Showtime at 8:00pm. Tickets and information are available by calling 913-4444 or 800-313-6685.

Group sales and service may be contacted at 913-1450 or 800-633-1508.

Theatre location: 701 Main Street, North Myrtle Beach, South Carolina, USA.

Tickets: $19.95 - $28.95 available. More details and information can be found @ tributetheconcert.com

From David Brighton


---
JUST BIG HEADS AND DRUMS
3rd August 2005

This month sees high-tech holograms and digital wizardry brought to life in an exhibition in Peterborough. The ground-breaking exhibition will take place at Peterborough Museum and Art Gallery, from August 16th to September 30th.

Martin Richardson, a senior research Fellow at De Montfort University, Leicester, will present the culmination of his 20 years' development of three-dimensional, holographic and movie making expertise at the Time, Space and Movement exhibition. He will also lead workshops to demonstrate his high-tech expertise to enthusiasts.

The exhibits will include a floating 3-D image of a human head, large scale projections of DAVID BOWIE and other holographic images, two-dimensional 'slices' taken from three-dimensional digital scans and 'lenticular' artworks.

Admission to the art gallery is free. Opening times are Tuesday to Saturday and Mondays during school holidays, 10am to 5 pm, Sundays, noon to 4pm. Closed on Mondays during school term.

From Peterborough Evening Telegraph.


---
ICE FACTORY '05
3rd August 2005

In New York, one of the final two plays that close the Soho Think Tank's festival of new work is the WITNESS RELOCATION COMPANY performing a gory update of the classic Racine play 'Andromaque,' which is set to DAVID BOWIE songs and titled 'In A Hall In The Palace Of Pyrrhus.'

Directed by Daniel Safer and designed by Ruth Pongstaphone, and takes place on August 10th-13th at 7:00pm at the Ohio Theatre, 66 Wooster St, New York. Tel: 212-868-4444.

More details and information can be found at the sohothinktank.org website.


---
JORDIS PERFORMS BOWIE SONG
3rd August 2005

On the brand new reality show ROCKSTAR: INXS where hopefuls perform with a chance of becoming the new INXS frontperson, JORDIS UNGA gave an excellent vocal rendition of DAVID BOWIE's 'The Man Who Sold The World.

Jordis had said in yesterday's show that she really wanted this song to sing for a friend who had died.

Comments from the band members: Dave called it one of the best vocal performances he's ever seen. Tim thought it was powerful and beautiful and Garry got goosebumps.

You can watch her performance over at the rockstar.msn.com website.


---
GAP PROMO CD FEATURES BOWIE COVER
1st August 2005

On September 1st GAP Stores will be giving away a limited-edition eight-song CD as a gift with each purchase made in their US stores.

Included on the free compilation CD is MICHELLE BRANCH's cover of the DAVID BOWIE classic song 'Life On Mars?'

Other artists on the CD include: Alanis Morissette, Incubus' Brandon Boyd, Joss Stone, John Legend, Destiny's Child's Michelle Williams, Jason Mraz and Liz Phair.


---
CRITERION TMWFTE DVD RELEASE
1st August 2005

Update: THE CRITERION DVD COLLECTION release a brand new special collectors edition of THE MAN WHO FELL TO EARTH
(CC1616D) on September 13th which features exclusive audio commentary by DAVID BOWIE, Nicolas Roeg and Buck Henry.



The director-approved special edition double-disc DVD set features

New, restored high-definition digital transfer, supervised and approved by director Nicolas Roeg.
Exclusive audio commentary by Roeg and actors David Bowie and Buck Henry.
Performance, a compilation of new video interviews with actors Candy Clark and Rip Torn.
New video interview with screenwriter Paul Mayersberg.
Audio interviews with costume designer May Routh and production designer Brian Eatwell.
Multiple stills galleries, including Routh's costume sketches; behind-the-scenes photos.
Production and publicity stills, introduced by set photographer David James.
Gallery of posters from Roeg's films.
Trailers and television spots.
Optional English subtitles for the deaf and hard of hearing.
Plus: an exclusive reprint of Walter Tevis's original novel, courtesy of Vintage Books.
A booklet featuring a new essay on the film by critic Graham Fuller and an appreciation of Tevis by novelist Jack Matthews.

You can Pre-Order The Man Who Fell to Earth
DVD now and save 30% discount.


---
DAVID AND IMAN DO WHATEVER IT TAKES
1st August 2005

Update: As mentioned on 8th June DAVID BOWIE and IMAN have both contributed towards the 'Messages of Hope' designs to the charity organisation 21st CENTURY LEADERS who will be producing various products for sale.




David's artwork is entitled 'Peace Thru Art' and Iman's is titled 'Peace Thru Tolerance'. From these designs Whateverittakes.org have produced a David Bowie numbered edition plate and mug gift set. At the moment, they are negotiating with retailers on the launch date, prices, etc, which they hope will be available in Spring 2006. They will be also be developing other Bowie products in the future.

Here's an exclusive sneak preview of David's porcelain plates and mug designs that will be available via tableware distributors to high-end stores in 23 countries.

You can find out more information by visiting the 21st Century Leaders flash presentation here which explains the whole process.



Coming soon are also wristbands available online at whateverittakes.org and also on sale for £2.99 at 130 Virgin Megastores throughout the country.

21st Century Leaders is a unique charity artwork project. The concept is simple. They gather artworks from leaders in all fields; royalty, film, music, noble peace laureates, sports, literature etc. Each ambassador donates a symbol of hope, a self portrait and a message of hope for the future.

These artworks are being used to create products, initially charity wristbands, clothing, tableware, ethical cosmetics and stationary released on the 21CL label. The goal of 21st Century Leaders' charitable brand is to sell 'merchandise with a meaning'. All products are manufactured under fair working conditions and are sold to raise funds for charitable causes chosen by each contributing leader.

100% of net profits are donated to charity. The aim is to raise a minimum of $3 million over three years to fund charitable projects in developing countries, contribute to the protection of the environment and other charitable causes.

Products are sold, with the promotional support of our leaders, through retail partnerships, editorial, brand promotional partnerships and on the 21CL website. In the process they strive to assist and encourage a generation of influencers, to take ownership, positive action and raise awareness among their fans, for a global international development cause. They call the campaign www.whateverittakes.org

Surf on over to 21CL and www.whateverittakes.org and see who's taking part in this very worthwhile cause.

David appears in the 'Music' category (number 027) and Iman appears in the 'Fashion' category (number 037). Select the selection from the drop down list.

Artwork © David Bowie/21st Century Leaders/Trade plus Aid 2004.


---

OLDER NEWS


July | June | May | April | March | February | January

2004 Bowie News Archives | 2003 Bowie News Archives
2002 Bowie News Archives | 2001 Bowie News Archives
2000 Bowie News Archives | 1999 Bowie News Archives
1998 Bowie News Archives