BOWIE TV and WHAT'S REALLY HAPPENING IN MAY - MONTHLY PLANNER

[BOWIEWONDERWORLD SHOP] [LATEST DAVID BOWIE ITEMS ON eBAY]

[@bowiewonderworld.com email addresses HERE]

Have YOU got some DAVID BOWIE related news or a hot scoop?
Well don't just sit there keeping it to yourself - send it in to
All news items are credited if you so wish

[DOWNLOAD DAVID BOWIE MUSIC from Amazon
]



---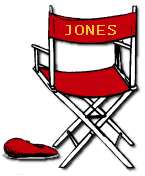 HAPPY BIRTHDAY DUNCAN!!!
30th May 2009



Wishing you a very Happy 38th Birthday Duncan!

Have a great day and I hope you get everything you wish for

Many happy returns and best wishes from

Rednik and everyone at Wonderworld


---
AND SO THE STORY GOES...
23rd May 2009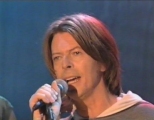 The two-disc CD and DVD set of DAVID BOWIE - VH1 STORYTELLERS is released on Monday 6th July.

Some of you may remember this fabulous recording took place at Sony Studios in New York on 23rd August 1999.

You can read the original news story from 10 years ago here courtesy of two lucky people who were in attendance.

David Bowie - VH1 Storytellers
CD/DVD and Digital Version
Released: 6th July 2009 - EMI

VH1 Storytellers began in 1996 with intimate TV performances by Ray Davies and Elvis Costello.

Over the next few years many singer/songwriters appeared on the show, performing in front of a live audience while telling stories of their music and memories. From Garth Brooks to Smashing Pumpkins, many of the most memorable episodes featured British rock acts, and David Bowie appeared on the show on August 23rd 1999.

Bill Flanagan, Executive Producer of the show explains, "We were used to dealing with legendary musicians. Still, landing David Bowie was more than a big booking. There's no way to say this without being corny: it was an honour. Bowie has a unique place in rock and roll. He is not only one of the most influential musicians of the era, he does nothing unless he is fully committed. He never phones it in."

The full tracklistings are as follows: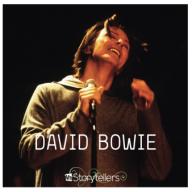 CD:
01. Life On Mars?
02. Rebel Rebel (truncated)
03. Thursday's Child
04. Can't Help Thinking About Me
05. China Girl
06. Seven
07. Drive-In Saturday
08. Word On A Wing

DVD:
01. Life On Mars?
02. Rebel Rebel (truncated)
03. Thursday's Child
04. Can't Help Thinking About Me
05. China Girl
06. Seven
07. Drive-In Saturday
08. Word On A Wing

DVD bonus performances:
09. Survive
10. I Can't Read
11. Always Crashing In The Same Car
12. If I'm Dreaming My Life

Digital audio version:
01. Life On Mars?
02. Rebel Rebel (truncated)
03. Thursday's Child
04. Can't Help Thinking About Me
05. China Girl
06. Seven
07. Drive-In Saturday
08. Word On A Wing

Digital audio bonus performances:
09. Survive
10. I Can't Read
11. Always Crashing In The Same Car
12. If I'm Dreaming My Life


He continues, "Bowie's STORYTELLERS was a unique theatrical event, a sort of off-Broadway 'Evening with the Artist' in which a great songwriter used bits and pieces from his life and career to show us all the roads leading up to a single moment, a complement to his current album but also a performance strong enough to stand on its own: a compelling introduction to David Bowie for the uninitiated and a fresh experience for the long time fan.

"It was a highlight of the series and a good lesson to those of us behind the camera who sometimes think the artist needs our help. When dealing with an artist of the stature of David Bowie, we can help best by getting out of his way."

You can pre-order David Bowie - VH1 Storytellers
2 disc CD and DVD NOW.


---
AND THE BITS FLEW FAR AND WIDE...
22nd May 2009

• Nice to hear that DAVID BOWIE's 'Hunky Dory' album was played to the audience before the SIGNAL performance of Symphony No. 3 1995 and the Suite from 'The Hours' by PHILIP GLASS at Le Poisson Rouge in Greenwich Village, New York City...

• Tin Machine member TONY SALES is set for a guest appearance on the second album from MY STUPID BROTHER entitled 'What You Need'...

• GAIL ANN DORSEY is now officially on MySpace - [View here]...

• Music video game DJ HERO is to feature a mash-up of DAVID BOWIE's 'Let's Dance' with 'Jack Of Spade's by KRS ONE (DJ Shadow mix). DJ Hero is being developed by FreeStyleGames and will be published by Activision by the end of this year...

• For the Manga fans out there TOKYOPOP and author JAKE T. FORBES have released the latest in the 'Return to Labyrinth' series (volume 3) (ISBN: 1-59816-727-8) in paperback - [View here]...

• New movie 'Inglourious Basterds' directed by Quentin Tarantino and starring Brad Pitt features DAVID BOWIE's Cat People (Putting Out Fire) on the soundtrack...

• Former DAVID BOWIE guitarist STACY HAYDEN is producing the new album by BROTHER SAM set for release in the second quarter of 2009. Stacy plays lead guitar on their new single 'So Long Brother' which you can listen to at myspace.com/brosamrocks...


---
THE ZIGGY STARDUST PHENOMENON
19th May 2009



There's a new book about DAVID BOWIE - well precisely Ziggy Stardust - just been published in France.

The author is the writer and singer Enrique Seknadje and the title is: 'David Bowie - The Ziggy Stardust Phenomenon and other essays'.

This work strays from the beaten track as it is a whole of interpretative text instead of the normal classic biography.

The publication is available for purchasing at fnac.fr and amazon.fr websites.

More details and information can be found at myspace.com/phenomeneziggy


---
IMAN NOW ON TWITTER
15th May 2009
For all you Twitters out there - IMAN has just set up her Twitter account.

You can follow her on twitter.com/IamImanA
---
MOON SHOWING IN UK NEXT MONTH
7th May 2009

Next month the UK finally gets the opportunity to see 'Moon' the debut feature sci-fi movie by director DUNCAN JONES which will be showing at the Edinburgh International Film Festival.

There are two showings at Cameo 1 on Saturday 20th and Tuesday 23rd June. Tickets will be available from TOMORROW Friday 8th May at 12pm, priced £8.50 / £7.50.

20th June - Cameo 1 at 21:00 (Saturday)
23rd June - Cameo 1 at 21:15 (Tuesday)
Venue: Cameo 1, 35 Home Street, Tollcross, Edinburgh EH3 9LZ, Scotland.

More details and information can be found at edfilmfest.org.uk website.


---
STILL DON'T KNOW WHAT I WAS WAITING FOR
7th May 2009



The June issue (No. 363) of RECORD COLLECTOR magazine features DAVID BOWIE on the front cover.

Inside there is a major feature recounting the story on the making of his classic 1971 album 'Hunky Dory'.

The mega feature written by Ken Sharp includes contributions from over twenty of Bowie's studio kooks, including Trevor Bolder, Woody Woodmansey, Rick Wakeman, Ken Scott, Tony Visconti etc.

More details can be found over at the recordcollectormag.com website.


---
ONLY AFTER DARK
5th May 2009

Remember the DAVID BOWIE / ROXY MUSIC club nights of the late 70s/early 80s and the Rum Runner/Blitz Club nights around 1980?

Well you can relive them - or if you were too young - get a taste of what it was like back then on Friday 22nd May at the Only After Dark event in Solihull, England.

Only After Dark (Bowie/Roxy Night).
Function Room, Red Lion Pub.
Stratford Road, Shirley, Solihull, South Birmingham, England.
Tickets priced £4.

More details and information can be found over at myspace.com/onlyafterdarkevent

From David.


---
MIKE GARSON TO TWITTER
4th May 2009

For all you Twitters out there - pianist extraordinaire MIKE GARSON has set up his Twitter account, which means you can learn about exclusive shows and get insights when he goes on tour.

Learn Garson news the fast way at twitter.com/mikegarson

He starts twittering from 15th May.

What do DAVID BOWIE, Stanley Clarke, Stewart Copeland, Stan Getz, Freddie Hubbard, Elvin Jones, Lee Konitz, Dave Liebman, The Mel Lewis / Thad Jones Big Band, The Los Angeles Philharmonic, Nine Inch Nails, Martha Reeves, Daniel Rodriguez, Seal, Doc Severinsen, Smashing Pumpkins, and Gwen Stefani have in common? Answer: Everyone on the list has performed with Mike Garson.

Upcoming on 12th May sees Mike Garson + Symphony Orchestra performing in Williamsport, Pennsylvania, USA.

More details and info can be found at myspace.com/mikegarson


---
UPCOMING ECHO BOWIE GIGS
4th May 2009

DAVID BOWIE Dutch tribute band ECHO BOWIE have several upcoming gigs for May and June in The Netherlands...

May 9th: Graauwe Hengst Schiedam, 22.00 hrs.
May 15th: Cafe De Wels Noordwijk, 20.00 hrs.
May 23rd: Kaffee Lambiek Tilburg, 21.00 hrs.

June 10th: De Parade Amersfoort, 22.30 hrs.
June 26th: Toomler Amsterdam.
June 30th: De Parade Den Haag.

Echo Bowie are: Hans Schlatman (lead vocals/guitar) - Wouter Menken (drums) - Marcel Cornelissen (guitar/back vox) - Johnny Vain (bass/back vox) - Bart Groenendijk (keyboards/ back vox).

For more details and information pop on over to the echobowie.com website.


---
BOWIE: ZIGGY RETURNS TRIBUTE
3rd May 2009



DAVID BOWIE tribute act 'Bowie: Ziggy Returns' are due to perform at some rather familiar venues that will bring back some nice memories of Ziggy to say the least.

For now the upcoming show is at:

June 13th: Red Bank, New Jersey, USA 8:00pm @ Count Basie Theatre - [Tickets on sale].

For more information check out their website @ bowieziggyreturns.com and watch the live video footage to get a taster.

From Bernadette.


---
MOON RED CARPET
2nd May 2009

Check out an online interview with DUNCAN JONES talking about his new sci-fi movie 'Moon' direct from the red carpet at the 2009 Tribeca Film Festival in New York City







---
MISTER GRINNING SOUL
2nd May 2009



Check out the current issue of MADMAN from Atomic Comics - number #15 - the cover says it all - and the double-page fold out is rather awesome to say the least.

Madman's world is particularly strange. It is a world where mutants, extraterrestrials and freaks run rampant. The comic book takes place in Snap City, which is home to the planet's only superhero: the Madman.

Issue #15 features a crazed cell phone salesman being compelled to kill by some unseen force. Frank 'Madman' Einstein and his groovy pals, the Atomics, receive 'the call' to stop the horror.

If you know anything about the comic creator MIKE ALLRED you'll know there's a huge David Bowie influence throughout in his work, besides the lyrical references you also even get Zacheous (issue #11) who is the phantom vision of Ziggy Stardust living in the attic!

One of my favourite characters in Madman has got to be the alien 'Mott' - from the planet Hoople.

If you want to learn more about Mike Allred check out his official website at aaapop.com.


---
MOON SHOWING AT TRIBECA 09
2nd May 2009

Director DUNCAN JONES' debut feature Sci-Fi movie MOON starring Sam Rockwell is showing at the 2009 Tribeca Film Festival.

The film festival kicked off in New York on 22nd April and runs until tomorrow Sunday 3rd May.

You can still catch 'Moon' tonight at 11:00 am - AV7-06, 66 3rd Avenue @ 11th Street, NYC.

Please visit tribecafilm.com for more details and information.


---
AND THE BITS FLEW FAR AND WIDE...
1st May 2009

• Check out the HELLO! article featuring a proud DAVID BOWIE and son DUNCAN JONES at Tribeca - [Read here]...

• DAVID BOWIE's classic anthem "Heroes" features on the soundtrack album for new movie 'What Goes Up' which stars Hilary Duff, Steve Coogan, Josh Peck and Olivia Thirlby. The soundtrack is released next Tuesday on 5th May..

• New movie 'Adventureland' directed by Greg Mottola features DAVID BOWIE and LOU REED songs on the soundtrack, namely 'Modern Love' and 'Satellite Of Love'...

• Taking place in Chicago on 2nd/3rd May is the SCHOOL OF ROCK TRIBUTE TO DAVID BOWIE at The Subterranean, 2011 W. North Avenue, Wicker Park. Tickets are $10 in advance and $12 on the door. For more info check out schoolofrock.com and whilst you're there check out the listing for the EARL SLICK Fashion Show on Sunday 28th June in Astbury, New Jersey...

• Actresses VANESSA HUDGENS and ALYSON MICHALKA both appear in upcoming rock movie BANDSLAM which as you know also stars DAVID BOWIE in a cameo role. The movie is set for theatrical release in the US on 14th August. Vanessa briefly to Extra about meeting David: "I did get to meet him. I didn't know what to say (though), I was so freaked out! I just told him who I was and how big of a fan I was. He was so grounded. It was amazing." - [from justjaredjr.buzznet.com]...

• The Sci-Fi NOW magazine has an excellent four-page feature on Labyrinth with some great pictures. Writer Alasdair Morton calls it a modern classic that now has a huge cult following. The film is also being shown on the big screen in this years Sci-Fi London Film Festival - [from John]...


---
D&I AT TRIBECA LAST TONIGHT
1st May 2009

DAVID BOWIE and his wife IMAN attended the showing of son DUNCAN JONES' debut feature sci-fi movie 'Moon' at the 2009 Tribeca Festival.

The premiere at Tribeca Festival took place at the BMCC Tribeca Performing Arts Centre in New YorkCity.

Also in attendance were producer Stuart Fenegan, actor Sam Rockwell, actress Leslie Bibb and Sting.

Check out some photographs from the event over at GettyImages and WireImage


---

OLDER NEWS

April | March | February | January
2008 Bowie News Archives | 2007 Bowie News Archives | 2006 Bowie News Archives
2005 Bowie News Archives | 2004 Bowie News Archives | 2003 Bowie News Archives
2002 Bowie News Archives | 2001 Bowie News Archives | 2000 Bowie News Archives
1999 Bowie News Archives | 1998 Bowie News Archives | 1997 Bowie News Archives