WHAT'S REALLY HAPPENING IN FEBRUARY - MONTHLY PLANNER

[BOWIEWONDERWORLD SHOP] [LATEST DAVID BOWIE ITEMS ON eBAY]
Exclusive! DAVID BOWIE lino-cut print available to PURCHASE
these are ALL the remaining ORIGINAL left-over stock from 38 years ago
Have YOU got some DAVID BOWIE related news or a hot scoop?
Well don't just sit there keeping it to yourself - send it in to
All news items are credited if you so wish
---
DAY IN, DAY OUT
28th February 2022
• On this day, 45 years ago, IGGY POP began his The Idiot tour, featuring DAVID BOWIE, performing at Vale Hall (Friars), Aylesbury in 1977...
• On this day, 46 years ago, DAVID BOWIE performed at Olympia Stadium, Detroit, Michigan, USA in 1976...
• On this day, 49 years ago, DAVID BOWIE performed at the Masonic Temple Auditorium, Detroit, Michigan, USA in 1973...
• On this day, 50 years ago, DAVID BOWIE performed at The Anson Rooms at Bristol University in 1972, along with Dutch band Focus...
---
ON THIS DAY...
26th February 2022
• On this day, 18 years ago, DAVID BOWIE performed at the Rod Laver Arena in Melbourne, Australia in 2004 during his A Reality Tour in 2004. Supporting artists were Something For Kate...
• On this day, 21 years ago, DAVID BOWIE performed at the Tibet House US Benefit Concert at Carnegie Hall, New York City, USA in 2001. Backing David were Philip Glass (keyboards), Tony Visconti (bass), Moby (guitar), Sterling Campbell (drums) and a four piece string section. Two songs were performed "Heroes" and 'Silly Boy Blue'. Then later David and the band also joined in with Patti Smith on the final encore of 'People Got The Power'...
• On this day, 46 years ago, DAVID BOWIE performed at the Maple Leaf Gardens in Toronto, Canada during his 1976 World Tour...
• On this day, 49 years ago, DAVID BOWIE, MICK RONSON and WOODY WOODMANSEY visited the Memphis Academy of Art in 1973. David was presented with a painting entitled: 'Paper Airplane Having Just Spotted A Fallen Comrade' by tutor/artist Dolph Smith...
• On this day, 50 years ago, DAVID BOWIE performed at the Mayfair Suite inside the Belfry Hotel in Sutton Coldfield, Birmingham, England in 1972...
• On this day, 56 years ago, DAVID BOWIE and The Buzz performed at the Corn Exchange in Chelmsford, Essex, England in 1966. The Buzz were David Bowie (vocals, guitar, saxophone), John 'Hutch' Hutchinson (guitar), Derek 'Dek' Fearnley (bass guitar), John 'Ego' Eager (drums) and Derrick 'Chow' Boyes (keyboards)...
• Happy Birthday wishes to GERRY LEONARD...
• On this day, 9 years ago, DAVID BOWIE released 'The Stars (Are Out Tonight)' in 2013...
---
ON THIS DAY...
18th February 2022
• On this day, 49 years ago, DAVID BOWIE performed two gigs at the Tower Theatre, Philadelphia, USA in 1973...
• On this day, 50 years ago, DAVID BOWIE performed at Sheffield University in 1972...
Recollections of the 1972 Sheffield University gig...
DR. JURIJ PARASZCZAK (BSc Chemistry 1973, PhD Chemistry 1977).
"One [performer I remember] was the as yet relatively unknown David Bowie. He came into the Lower Refectory, long before the concert, to test out the sound system. As the evening folded over the refectory and darkness came through from the tall glass wall, someone from our lights' team targeted a spotlight on him and from the moment that he sat down on one of those laminated chairs in the middle of the stage all the hubbub of people going to take showers, passing through the refectory to the Union building, ceased. David Bowie commanded attention and it was obvious that he was unique and important to listen to. He came to the University on 18 February 1972."
BARRY EVERARD (owner of Record Collector in Broomhill).
"I was on the entertainment committee and very excited that he'd been booked. He was not scheduled to go on until about 1.30am. I was quite shocked to get into the room to find a guy manning the bar, and standing next to it four rather drunken lecturers chatting up four slightly inebriated girl students. I found myself the only member of the audience paying him any attention. It was amazing that somebody who would later be so central, and vital, in music, I had a virtual one-to-one with. When every David Bowie album came out, it was an event."
GLENN GREGORY (Heaven 17 and Woody Woodmansey's Holy Holy).
"I was about 12 when I first started listening to Bowie along with Bolan (Tyrannosaurus Rex) as well as bands like The Sweet and even Slade, I was a budding Glam Rocker, but Bowie's music always seemed to me to be something extra terrestrial. Words and meanings and hidden in poetic strangeness allowing personal interpretation and perfect for an impressionable eager music listener like me.
"I met Martin Ware and Ian Craig Marsh when I was about 14 and we had identical musical tastes. Bowie being one of the artists we were all most interested in. We found out that he was playing live at Sheffield University but that we were unable to get to see the gig, as you had to be a member of the Student Union to get in!
"However this did not deter us. With the aid of, can you believe it, a John Bull children's printing set and a trip to Boots in town to use the photo booth we set about making fake Student Union ID's. Actually, they were quite good and not only did they get us into the Bowie gig, we carried on using them for quite some time and saw some other amazing bands there. But I can honestly say none touched me as much as seeing David Bowie on stage that first time. It was a life changing experience. It made me want to part of the music industry, buy a pair of sky blue dungarees and dye my hair blue, it made me want to be David Bowie. Now all this time later I have the chance to live a boyhood dream."
---
YOU WANT MORE AND YOU WANT IT FAST
15th February 2022

On this day, 48 years ago, DAVID BOWIE released his anthemic 'Rebel Rebel' single in 1974.
Originally scheduled for release on 1st February, it was delayed by two weeks. The RCA music press advertisement stated: 'A Valentine Day Release', but in reality it was available the following day.
Despite no official promotional video or live appearance on Top Of The Pops, the song entered UK charts at #6 on 17th February, (one place behind Lulu's cover of 'The Man Who Sold The World'), and the following week (24th) it climbed one place to peak at #5, where it remained for another week.
The single was "played" twice on Top Of The Pops 28th February and 7th March. In case you were wondering, no we didn't get the now famous AVRO Toppop Dutch TV show performance.
David was scheduled to perform live on Top Of The Pops on 21st February, but was unable to appear. Earlier on 18th February, Robin Nash (TOTP producer) contacted Ronnie Fowler (head of EMI promotion) stating that he urgently needed a live replacement. So we got an unknown band named Queen performing 'Seven Seas Of Rhye' instead.
The single spent a total of 7 weeks on the Top 50 UK Singles Chart.
#6 - 17th Feb / #5 - 24th Feb / #5 - 3rd March / #13 - 10th March / #16 - 17th March / #36 - 24th March / #47 - 31st March.
---
MAINMAN - PODCAST #50
14th February 2022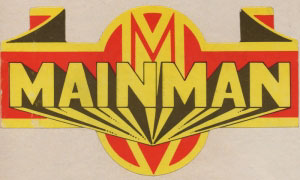 Over on the MAINMAN website: Podcast episode #50 is now available...
You can listen to the fiftieth podcast now - in this episode the 50th anniversary of the first 'Ziggy Stardust' concert on January 29th, 1972 is discussed.
Each episode in their podcast series features behind the scenes stories from those who lived and breathed this incredibly evocative period in rock history and the website will be home to a continually expanding collection of fascinating memorabilia from the MainMan vaults - much of it never seen before.
The MainMan group of companies was a first of its kind rights management organisation formed by entrepreneur and impresario Tony Defries in 1972, that supported and helped to develop the careers of various artistes including David Bowie, Iggy Pop, Lou Reed, Mick Ronson, Mott The Hoople, Ian Hunter, Mick Ralphs, Dana Gillespie, Amanda Lear, Wayne/Jayne County, John Cougar Mellencamp and many others.
MainMan official social media accounts: Website | Facebook | Twitter | YouTube Channel | Instagram
---
YOU'RE OUT THERE BOY
12th February 2022
Check out a previously unseen DAVID BOWIE performance of 'The London Boys' (Live at BBC Radio Theatre, 2000). This was not part of the original BBC TV broadcast so the Official David Bowie YouTube channel are airing it for the first time ever.
---
NSO: SYMPHONY NO. 1 / NO.4
12th February 2022
Next week in Dublin, Ireland on 18th February The National Symphony Orchestra and David Brophy perform two symphonies by PHILIP GLASS inspired by seminal albums by DAVID BOWIE and BRIAN ENO that took popular music into new realms.
Symphony No. 1 "Low"
Symphony No. 4 "Heroes"
For more details and booking tickets, please visit nch.ie website.
If you can't make the performance, you will be able to watch via the live stream link below...
---
RSD 2022 BOWIE RELEASES
11th February 2022
ISO Records and Parlophone Records are proud to announce the release of two very special DAVID BOWIE limited edition vinyl/CD E.P.s for RECORD STORE DAY 2022, which takes place on 23rd April.
BRILLIANT ADVENTURE E.P. and TOY E.P. (YOU'VE GOT IT MADE WITH ALL THE TOYS), both feature unreleased versions, live tracks and mixes.
The BRILLIANT ADVENTURE E.P. has four previously unreleased tracks from the 1.OUTSIDE era.
- 'JOHNNY DOWNLOADER' is an early version of 'I'M AFRAID OF AMERICANS' recorded during the sessions with Brian Eno for the album and mixed in November 1994.
- An alternative single mix of 'I HAVE NOT BEEN TO OXFORD TOWN'.
- Two live tracks: 'A SMALL PLOT OF LAND' and the Jacques Brel cover 'MY DEATH'. Both songs were performed by Bowie and pianist Mike Garson at a fundraiser for the New York Public Theater at the Shakespeare Festival in New York on 18th September, 1995.
The 6-track 10" vinyl and CD TOY E.P. ('YOU'VE GOT IT MADE WITH ALL THE TOYS') features the following...
- 'SHADOW MAN (VOCAL AND PIANO MIX)', a previously unreleased alternative stripped back mix of the TOY album track.
- Three tracks previously only available as streaming singles making their physical debut: 'YOU'VE GOT A HABIT OF LEAVING' (RADIO EDIT), 'SILLY BOY BLUE' (ALTERNATIVE ENDING MIX) and 'CAN'T HELP THINKING ABOUT ME' (LIVE MARK RADCLIFFE SHOW BBC RADIO 1 SESSION).
- Live versions of 'I DIG EVERYTHING' and 'THE LONDON BOYS' recorded at the Glastonbury warm-up BowieNet show at the Roseland Ballroom, New York on 19th June, 2000.
For more details, please visit davidbowie.com website.
---
IGNITING THE IMAGINATION
8th February 2022
New Jersey City University presents IGNITING THE IMAGINATION: An evening of music and exploration of DAVID BOWIE's creative process on Saturday, 12th February at 8:00pm.
The event takes place in the NJCU School of Business Lecture Hall. Admission is $20 and all attendees must adhere to the NJCU Theater COVID-19 Protocols.
Electro-acoustic violist and David Bowie collaborator MARTHA MOOKE explores David Bowie's "search for unconscious intelligence". This event is inspired by Bowie's creative process and includes video segments, live performances, Mooke's recounting of stories, and personal reminiscences and will end with a Q&A with the audience.
The NJCU School of Business Lecture Hall is located at 200 Hudson Street in Jersey City, New Jersey. Tickets are available for purchase online.
From newjerseystage.com
---
AND THE BITS FLEW FAR AND WIDE...
7th February 2022
• Over on the official DAVID BOWIE YouTube channel, there is an interview with REEVES GABRELS who discusses the making of the Earthling album - so far there are three parts [Part One] / [Part Two] and [Part Three]...
• The ALAN CLARKE 'Dissent & Disruption' box set containing his work at the BBC (1969-1989) is to be released on a 12-disc set Blu-Ray. Although this box set contains DAVID BOWIE in Baal (1982), please note there IS NO Blu-ray version included. It is the same Baal DVD that was originally in the previously released 2016 limited edition box set...
• GAIL ANN DORSEY has earned Bass Player's Lifetime Achievement award. Check out the interview on guitarworld.com where she talks about working with DAVID BOWIE and her career - [Read here]...
• Starting tomorrow on OMEGA AUCTIONS is Day 1: Music Memorabilia (8th Feb) and Day 2: Rare and Collectable Vinyl Records (9th Feb) which features several DAVID BOWIE items - [View here]...
• Upcoming at OMEGA AUCTIONS next month are:
The Bob Solly Collection of Rare Records - Part One - Tuesday, 1st March at 10:00am GMT - [More details].
Music Photography - Limited Edition and Signed Prints includes many photographs from Philippe Auliac and Vernon Dewhurst - Tuesday, 1st March at 15:00 GMT - [View lots]...
Glam Rock - Bowie, Bolan and More - Tuesday, 15th March at 14:00 GMT - [More details]...
---
BLACKSTAR THEORY
1st February 2021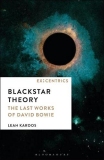 Published this month (10th February) is the hardback and paperback editions of BLACKSTAR THEORY: The Last Works of David Bowie by LEAH KARDOS.
The eagerly anticipated 'Blackstar Theory' takes a close look at David Bowie's ambitious last works: his surprise 'comeback' project The Next Day (2013), the off-Broadway musical Lazarus (2015) and the album that preceded the artist's death in 2016 by two days, ★ (pronounced Blackstar).
The book explores the swirl of themes that orbit and entangle these projects from a starting point in musical analysis and features new interviews with key collaborators from the period: producer Tony Visconti, graphic designer Jonathan Barnbrook, musical director Henry Hey, saxophonist Donny McCaslin and assistant sound engineer Erin Tonkon.
These works tackle the biggest of ideas: identity, creativity, chaos, transience and immortality. They enact a process of individuation for the Bowie meta-persona and invite us to consider what happens when a star dies. In our universe, dying stars do not disappear - they transform into new stellar objects, remnants and gravitational forces. The radical potential of the Blackstar is demonstrated in the rock star supernova that creates a singularity resulting in cultural iconicity. It is how a man approaching his own death can create art that illuminates the immortal potential of all matter in the known universe.
About the author: Leah Kardos is a senior lecturer in music at Kingston University London, UK, where she co-founded the Visconti Studio with music producer Tony Visconti. She specialises in the areas of record production, pop aesthetics and criticism, and exploring interdisciplinary approaches to creative practice.
Reviews: "Leah Kardos deftly uncovers the patterns in David Bowie's "late style", seeing the mortality, morality, and self-consciousness hiding in plain sight. While musicological analysis is at the heart of her endeavor, she is nevertheless attuned to the places in his epic career where there are fissures and unexpected correspondences with other forms of art. Blackstar Theory is a feast for any Bowie fan-rabid or casual-and performs the closure that many of us were seeking. A welcome addition to the growing canon of Bowie studies." - Shelton Waldrep, Distinguished Professor of English, University of Southern Maine, USA.
"This is one of the most intelligent studies of David Bowie's music that will ever be published. It illuminates the interconnected web of meanings that are discoverable in his work in ways I have never encountered before. Leah Kardos shows with genuine illumination that the music of the late Bowie tackles big ideas such as the nature of identity, creativity, chaos, transience and im/mortality and provides us with signposts that take us back to the very start of his extraordinary life and musical career. The book is a major achievement." - Keith Ansell-Pearson, Emeritus Professor of Philosophy, University of Warwick, UK.
"A star-gazing telescope of sorts, Blackstar Theory provides an illuminating view of the last great works of a dying star. Intimately connected to the music and art of David Bowie, Leah Kardos elegantly crafts a respectful conduit for readers to share in her examination of the meanings generated by Bowie's work. As an in-depth scholarly guide and probing navigational tool, Blackstar Theory is a must-read for anyone wishing to engage with the constellation of meanings generated by Bowie's late music and art." - Lisa Perrott, Senior Lecturer, Waikato University, New Zealand, and series editor of New Approaches to Sound, Music and Media (Bloomsbury).
Blackstar Theory: The Last Works of David Bowie
10th February 2022
Paperback edition and Hardback edition - both available to preorder.
Blackstar Theory: The Last Works of David Bowie
16th December 2021
Kindle Edition - available to purchase now.
---
HOLY HOLY 2022 UK SHOWS
1st February 2022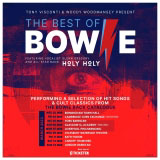 HOLY HOLY rescheduled 'Best Of Bowie' UK tour takes place next month... DAVID BOWIE's former producer/ bassist TONY VISCONTI gets ready to launch the new Bowie project 'The Best Of Bowie' featuring long time fan and friend Heaven 17's GLENN GREGORY.
The band will perform iconic hits and cult classics from Bowie's extensive back catalogue at nine special shows with Visconti on bass. One of the world's most celebrated producers, Visconti played on Bowie's first two records and went on to produce ten of David's albums throughout his career. Drummer Woody performed and recorded with Bowie during his Ziggy Stardust era. They are joined by Gregory on vocals, Paul Cuddeford and James Stevenson (guitars), Tony's daughter Jessica Lee Morgan (12-string and sax) and the very talented Janette Mason on piano/keys.
If you were lucky enough to catch these accomplished musicians on tour as Holy Holy, you will know that the band really bring the magic of Bowie to life, with an intoxicating mix of adoration and respect for their old friend and fellow band member. The delivery of these songs effortlessly capture Bowie's spirit and audiences are positively enraptured!
Holy Holy UK Tour March 2022
Birmingham - 2nd March
Cambridge - 4th March
York - 5th March
Glasgow - 6th March
Liverpool - 7th March
Aylesbury - 9th March
Bath - 11th March
Cardiff - 12th March
London - 13th March
Tickets for all shows are available via premier.ticketek.co.uk
For more details and information, please visit the holyholy.co.uk website.
Update: Woody Woodmansey will not be appearing on this tour. Statement published on their website: "We are sad to say that due to what can only be described as 'medical differences', Woody will not be with us on our UK tour this March. We are all disappointed but respect his decision, and are pleased to welcome Steve 'Smiley' Barnard to the band.".
---
AN EVENING WITH JOHN CAMBRIDGE
1st February 2022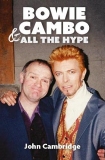 Taking place later this month is BOWIE, CAMBO & ALL THE HYPE - An Evening with John 'Cambo' Cambridge by Walthamstow Rock 'n' Roll Book Club.
About this event: Bowie, Cambo & All the Hype traces the extraordinary and pivotal friendship between David Bowie and drummer John Cambridge, from the time when Bowie made his first major career breakthrough in 1969 to his death from cancer in 2016.
Drummer, musician and friend John 'Cambo' Cambridge lived with Bowie at Haddon Hall when he had his first hit record 'Space Oddity' and toured with him in Junior's Eyes. He was there for him at many key moments - when Bowie lost his father, passed his driving test, played his first Glam Rock gig with Hype, even acting as best man when Bowie married Angela Barnett in 1970. And if John had not persuaded his former Rats colleague Mick Ronson to join Bowie in February 1970, there might never have been a Ziggy Stardust or the stellar career which followed.
At this special evening with John Cambridge, the author of Bowie, Cambo & All The Hype, we get a backstage pass to key people and events during those crucial early years and will hear, up close and in person, the heartfelt stories of this unique friendship.
John will be in conversation with Garry Burnett and will share with us some rare and special memorabilia.
Venue: William The Fourth, 816 High Road, Leyton, London, E10 6AE.
Date: 21st February at 7:00 pm - 10:00 pm GMT.
Tickets for this event are now SOLD OUT - eventbrite.com
---
REMINDERS: UPCOMING BOWIE RELEASES and EVENTS...
FEBRUARY 2022
• DAVID BOWIE RAINBOWMAN 1967-1980 by JÉRÔME SOLIGNY, (ENGLISH VERSION), hardback, 704-pages, published on 8th September - more details
• WE COULD BE... BOWIE AND HIS HEROES by TOM HAGLER, consultant editor TONY VISCONTI, paperback version, 400-pages, published on 7th July - more details
• DAVID BOWIE IN COMICS by THIERRY LAMY and NICOLAS FINET, hardcover, 176-pages, published on 16th June now 30th June - more details
• DAVID BOWIE 1964 TO 1982 ON TRACK: Every Album, Every Song by JAY GENT, paperback, 224-pages, published on 25th June - more details
• DAVID BOWIE WORLD FAN CONVENTION 2022 takes place in Liverpool over three days on 17th/18th/19th June. Some weekend tickets still available, once gone they WILL NOT be adding more - more details
• BOWIE ODYSSEY 72 by SIMON GODDARD, paperback, 192-pages, published on 16th June - more details
• MOONAGE DAYDREAM: The Life & Times of Ziggy Stardust by DAVID BOWIE (author) and MICK ROCK (photographer), hardcover, 328-pages, published on 21st June - more details
• BOWIE AT 75 by MARTIN POPOFF, hardcover, 208-pages, published on 14th June - more details
• DAVID BOWIE - ALL THE SONGS: The Story Behind Every Track by BENOÎT CLERC, hardcover, 624-pages, published on 14th April - more details
• HOLY HOLY UK Tour 2022 March gigs in Birmingham (2nd), Cambridge (4th), York (5th), Glasgow (6th), Liverpool (7th), Aylesbury (9th), Bath (11th), Cardiff (12th), London (13th). Tickets for all shows available via premier.ticketek.co.uk
---
BLACKSTAR THEORY: The Last Works of David Bowie by LEAH KARDOS, hardcover and paperback, 224-pages, published on 10th February - more details
ALL THAT GLITTERS: The Ava Cherry Story by AVA CHERRY and LISA TOREM, hardcover and paperback, 258-pages, published on 25th January - more details
DAVID BOWIE - TOY:BOX, 3-CD set and six 10" vinyl formats released on 7th January - more details
HUNKY DORY Limited Edition 50th Anniversary Vinyl Picture Disc, released on 7th January - more details
Exclusive DAVID BOWIE lino-cut print available to PURCHASE - don't hang around, these are ALL the remaining original left-over stock from 38 years ago, once they've gone, they've gone!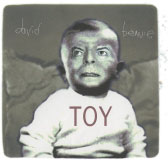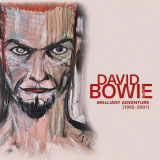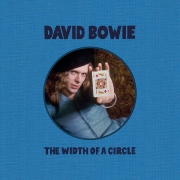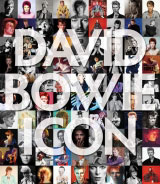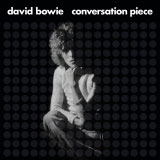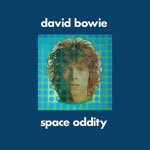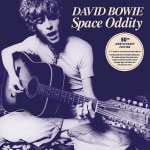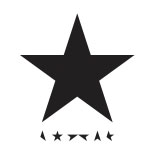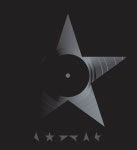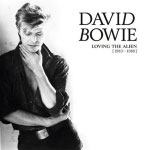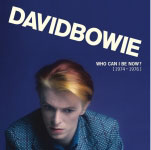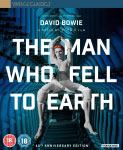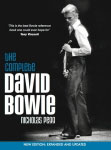 ---
---
DAVID BOWIE WONDERWORLD NEWS ARCHIVE
January
2021 Bowie News
2020 Bowie News | 2019 Bowie News | 2018 Bowie News | 2017 Bowie News
2016 Bowie News | 2015 Bowie News | 2014 Bowie News | 2013 Bowie News
2012 Bowie News | 2011 Bowie News | 2010 Bowie News | 2009 Bowie News
2008 Bowie News | 2007 Bowie News | 2006 Bowie News | 2005 Bowie News
2004 Bowie News | 2003 Bowie News | 2002 Bowie News | 2001 Bowie News
2000 Bowie News | 1999 Bowie News | 1998 Bowie News | 1997 Bowie News



| | |
| --- | --- |
| Created: February 2022 © Paul Kinder | Last Updated: 28/2/22 |