BOWIE TV and WHAT'S REALLY HAPPENING IN DECEMBER - MONTHLY PLANNER

[BOWIEWONDERWORLD SHOP] [LATEST DAVID BOWIE ITEMS ON eBAY]
[@bowiewonderworld.com email addresses HERE]
Have YOU got some DAVID BOWIE related news or a hot scoop?
Well don't just sit there keeping it to yourself - send it in to
All news items are credited if you so wish
---
GOLDEN YEARS 1970-1980
29th December 2012
I believe ROGER GRIFFIN in Australia has just sent his final draft of his forthcoming book BOWIE GOLDEN YEARS 1970-1980 to his publishers Ominbus Press - scheduled for publication on 30th June 2013.
Synopsis: David Bowie's career is defined by the 70s, his golden years. This book chronicles Bowie's creative life during that decade in a year by year, month by month, day by day format, placing his works in their historical, personal and creative contexts. Every live performance: when and where and who played with him. Every known recording: session details, who played on it, who produced it and release details. Every collaboration is also covered, including production and guest appearances. Film, stage and television appearances: Bowie brought his theatrical training into every performance and created a new form of rock spectacle. Follows Bowie on his journeys across the countries that fired his imagination and inspired his greatest work. A detailed illustrated discography documenting every Bowie recording during this period, including tracks he left in the vault. Many of these ended up on reissues and compilations, which are covered comprehensively - an invaluable reference work.
Roger Griffin is a graphic designer, artist and music researcher. He has authored several music websites since 2000 including bowiegoldenyears.com - having followed Bowie's career ever since hearing him in 1973.
You can now pre-order David Bowie: The Golden Years
NOW and receive a guaranteed discount of 15%.
---
CELEBRITY MASTERMIND
29th December 2012
DAVID BOWIE is the specialist subject in tonights MASTERMIND for comedian and Bowie-fan ADAM BUXTON.
Other celebrities taking part are Chris Johnson, Neil Pearson and Nelufar Hedayat. The programme is aired on BBC One at 17:45.
Check out the BBC website where you can watch it via the BBC iPlayer.
Adam answering questions on 'David Bowie in the 1970s' starts at 01:47. His chosen charity was The Norwich Tanzania Association
---
DAVID BOWIE: A LIFE IN PICTURES
27th December 2012

Currently in the pipeline is DAVID BOWIE: A LIFE IN PICTURES by author Chris Welch.
This 160-page hardcover book is scheduled for publication on 11th April 2013 by Carlton Books Ltd.
Synopsis: David Bowie is the international figure all starry-eyed hopefuls aspire to when setting out on a path to fame and fortune in the music industry - whether they know it or not. The man had a glittering career fuelled by the spirit of reinvention - he left over 20 albums in his wake - and was as colourful musically as he was dressed. If a picture says a thousand words, this book ranks as the definitive manual on how to leave a lasting legacy in the art scene.
You can pre-order David Bowie: A Life In Pictures
and receive a massive 36% guaranteed discount.
---
MERRY CHRISTMAS EVERYONE!
25th December 2012

MERRY CHRISTMAS TO EVERYONE EVERYWHERE

Wishing you a Cool Yule! Hoping you all receive everything you ever wish for

Very Best Wishes from Paul (aka Rednik).
---
JUDGMENT: Capitol Records, LLC et al v. Defries et al
19th December 2012
JUDGMENT.
Pursuant to the Order issued by this Court dated December 12, 2012, entered on December 13, 2012:
IT IS HEREBY ORDERED, ADJUDGED and DECREED that Plaintiffs have judgment as follows:
1. Against Anthony Defries and MMRX, jointly and severally, in the amount of $9,350,000.00 on Plaintiffs' Copyright Infringement Claims (Count I and II of the Complaint), based upon an award of enhanced statutory damages pursuant to 17 U.S.C. §504(c) for the willful infringement of Plaintiffs' copyrighted sound recordings and musical compositions in the amount of $50,000.00 for each of the 187 copyrighted works infringed; and
2. Against Anthony Defries and MMRX, pursuant to 17 U.S.C. §505, and against MainMan Ltd., pursuant to the 1996 Agreement (Pl. Ex. 7), jointly and severally in the amount of $126,916.34 for Plaintiffs' attorneys' fees and expenses; and
3. That pursuant to 17 U.S.C. §502, Anthony Defries and MMRX and each of their agents, servants, employees, officers, attorneys, successors, licensees, partners, and assigns, and all persons acting in concert or participation with each or any of them, are permanently enjoined and restrained from infringing any of the exclusive rights of copyright under Section 106 of the United States Copyright Act, 17 U.S.c. §106, of any of Plaintiffs' copyrighted works, identified in Exhibit A to the Complaint; and
4. That pursuant to 17 U.S.c. §503(b), Anthony Defries and MMRX shall destroy all copies of such copyrighted works in their possession, custody or control, including all copies residing on digital media or computer hardware; and
5. That MainMan Ltd., and each of its agents, servants, employees, officers, attorneys, successors, licensees, partners, and assigns, and all persons acting in concert or participation with it, are permanently enjoined and restrained from exploiting any of the assets MainMan Ltd. sold in the 1996 Agreement (See Pl. Ex. 7); and
6. That Anthony Defries and MMRX shall file with this Court and serve on Plaintiffs a written report, signed under oath, setting forth in detail the manner in which Anthony Defries and MMRX have complied with the injunction and order of destruction imposed by this Judgment.
AND, IT IS FURTHER ORDERED, ADJUDGED and DECREED that IODA have judgment against MainMan Ltd. on its cross-claims as follows:
7. Against Mainman, Ltd. in the amount of $221,747.62; and
8. Against Mainman, Ltd. for IODA's attorneys' fees, costs and expenses in the amount of $96,197.84.
Dated: New York, New York, December 19, 2012.
The Honorable P. Kevin Castel - United States District Judge.
---
PRESS RELEASE: $9.4 MILLION JUDGMENT
18th December 2012
Pryor Cashman Obtains $9.4 Million Judgment For Willful Copyright Infringement Against Former Manager of DAVID BOWIE.
January 9, 2013 - Press Release.
Pryor Cashman has obtained a $9.4 million judgment for willful copyright infringement on behalf of its clients, plaintiffs Capitol Records, LLC, Screen Gems-EMI Music, Inc., Colgems-EMI Music, Inc., EMI Full Keel Music, Inc., EMI Unart Catalog Inc. and Jones/Tintoretto Entertainment Company, Inc., against Anthony Defries, a former manager of David Bowie, and his related entities.
The case was pending in the U.S. District Court for the Southern District of New York and was presided over by Judge Kevin P. Castel.
The Judgment awarded Pryor Cashman's clients enhanced statutory damages of $50,000 per work infringed together with attorney's fees for a total of $9.4 Million.
The nearly 200 works infringed included copyrighted sound recordings embodying the performances of such legendary recording artists as David Bowie and Iggy Pop, as well as copyrighted musical compositions performed by David Bowie, Iggy Pop and John Mellencamp. The copyrights that Defries and his related entities were found to have willfully infringed included such classic recordings and songs as Ziggy Stardust, Suffragette City, Space Oddity, Changes and Jack and Diane and albums such as Aladdin Sane, Bowie at the Beeb, Pinups, Hunky Dory and The Rise and Fall of Ziggy Stardust.
Plaintiffs were represented by Litigation Partner Ilene Farkas, Donald Zakarin, Chairman of Pryor Cashman's Litigation Group, and Associate Eric Fishman.
To read the Court's December 12, 2012 decision and the December 21, 2012 judgment, please click here to download the pdf document.
From Pryor Cashman LLP.
---
RENT DAVID'S CHILDHOOD HOME
18th December 2012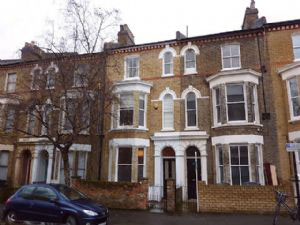 Estate Agents SHERATON LAW currently have DAVID BOWIE's birthplace home available to rent from 25th January 2013.
40 Stansfield Road, Brixton, London SW9 9RZ is a four bedroom house available at £650 per week rent.
They have described the property thus: A beautiful four double bedroom Victorian house ideally located in between Clapham North and Brixton. The property comprises four double bedrooms that include two master size bedrooms, a modern ample bathroom and separate shower room, a large thru' sitting room with fireplaces, lots of built in storage and a large dining area. Furthermore there is a modern kitchen and a part grass, part paved attractive patio garden. The house has a contemporary feel to it whilst retaining some of the original features.
You can check out their listing here along with more photographs.
Thanks to Sean for the pointer.
---
FIRST BOWIE 2013 MAGAZINE COVER
16th December 2012
A DAVID BOWIE illustration appears on the front cover of SERAFINA magazine over in Brazil for their January 2013 issue.
Inside there is a nine page feature, all in Portuguese which was distributed exclusively with today's issue of the newspaper.
Artists, illustrators and designers who worked on the feature include Kiko Farkas, Filipe Jardim, Nino Cais and Lucas Simoes.
Serafina is a magazine published once a month by Folha De S. Paulo, which is the biggest newspaper in Brazil.
---
DESTINATION IMAN
14th December 2012
Supermodel and businesswoman IMAN appeared on the The Wendy Williams Show and talked about how she keeps her twenty-year marriage to DAVID BOWIE alive, why she couldn't wear high-heeled shoes for months, and why she is on Anne Hathaway's side through this whole 'crotch photo' scandal.
Watch here
• Have you checked out Iman's new online magazine DESTINATION IMAN? If not, pop on over to destinationiman.com
---
WISE UP TO BOWIE
12th December 2012
There is a DAVID BOWIE feature in the latest i-D MAGAZINE 'The Wise Up' Issue #322 (Winter 2012).
Legendary British photographer MICK ROCK is best known as 'The man who shot the 70s'. He captured the golden age of rock 'n' roll and toured the world as David Bowie's official photographer. Ahead of the major Bowie exhibition at The V&A next year, in The Wise Up Issue, Mick Rock shares his highlights from that time.
Check out i-donline.com for a sneak preview of the photographs and comments.
---
THE JOE SMITH COLLECTION
4th December 2012
The Joe Smith Collection at the Library of Congress.
More than 25 years ago, retired music executive Joe Smith accomplished a Herculean feat - he got more than 200 celebrated singers, musicians and industry icons to talk about their lives, music, experiences and contemporaries. In 2012 Smith donated this treasure trove of unedited sound recordings to the nation's library.
The Joe Smith Collection contains over 225 recordings of noted artists and executives and is a veritable who's who in the music industry. They include Artie Shaw, Woody Herman, Ray Charles, Barbra Streisand, Little Richard, Bob Dylan, Paul McCartney, George Harrison, Elton John, Paul Simon, DAVID BOWIE, Billy Joel, Sting, Tony Bennett, Joan Baez, James Taylor, Dick Clark, Tina Turner, Tom Jones, B.B. King, Quincy Jones, David Geffen, Mickey Hart, Harry Belafonte and many others. All types of popular music are represented - from rock 'n' roll, jazz, rhythm & blues and pop to big-band, heavy metal, folk and country-western.
While president of Capitol Records/EMI, Smith recorded 238 hours of interviews over two years, excerpts of which he compiled and presented in his groundbreaking book, 'Off the Record', published by Warner Books in 1988. These candid and unabridged interviews have been digitised by the Library and initially are accessible in the Recorded Sound Research Center.
As an insider, Smith connected with the artists on a personal level, leading to some interesting revelations.
According to Librarian of Congress James H. Billington, "Smith's career in music started in the 1950s at the dawn of the rock 'n' roll era. Following his graduation from Yale, Smith worked as a sportscaster and later as a disc jockey at WMEX and WBZ in Boston. He transitioned into record promotions when he moved to Los Angeles in 1960 and rose to legendary status in the industry as president of three major labels - Warner Bros., Elektra/Asylum and Capitol/EMI. Smith signed such notable artists as The Grateful Dead, Jimi Hendrix, Van Morrison, Frank Zappa, Jackson Browne, Linda Ronstadt and The Eagles."
The Recorded Sound Research Center is located in the Library's Madison Building, Room LM113, 101 Independence Avenue, S.E., Washington, D.C. Hours: Monday through Friday, 8:30 am to 5:00 pm.
Note on sound quality: Joe Smith made the recordings above as an audio notebook that was primarily intended to allow him to transcribe the interviews. He recorded on a cassette recorder, not professional recording equipment. As such, you may notice distortion, dropouts, and uneven levels in this audio. Occasionally speakers are off mic. It has been minimally processed to allow the audio to be preserved in a state as close to that in which it was received.
For the interview, David talks about... James Brown... Bowie books... Alice Cooper... David Johansen... Ziggy... Kansai Yamamoto... childhood... first job... 1984... Mrs. Orwell... songwriting... Toni Basil... Mick Jagger... John Lennon... Marc Bolan... Tony Defries... Sex Pistols... characters... past work... Brian Eno... acting and movies... Iggy Pop... Stan Kenton...
You can listen to the full 40-minute David Bowie interview here which took place on 19th April 1988.
Thanks to Neville for the pointer.
---
THE ARTIST BEHIND DAVID BOWIE'S EYES
4th December 2012
Artist GEORGE UNDERWOOD was interviewed by Malcolm Shaw for ITV Meridian television talking about DAVID BOWIE and his artwork.
You can watch the interview here via the ITV website.
(Ed. Once again for the record... David DOESN'T have different coloured eyes).
---
THE ART FOR ART'S SAKE SHOW
2nd December 2012

Artist GEORGE UNDERWOOD is one of the artists exhibiting in The Art for Art's Sake Show which takes place at The Gallery in Cork Street, London W1S 3NG this month starting tomorrow from 3rd-8th December at 10am-6pm.
The ten exhibitors have been cherry picked to offer an eclectic and unusual blend of paintings, drawings and sculpture, photography, jewellery, ceramics and ceramic sculpture. All bar the two founders of The Art for Art's Sake Show, are the artists themselves thus giving the public a rare opportunity to buy direct from the artist, and eliminating extra costs. All are established, many have had one man shows in Britain, Europe and the States and several are award winners.
The common denominator for all pieces in the show is quality. Everything is beautifully and expertly created and exhibited so that the final result is a stimulating, often unexpected display of affordable contemporary art embracing a wide spectrum of pockets, with prices ranging from £250 to £16,000.
George started his working life as a musician and singer, but has been a professional artist since the 1970s. His artwork for the first T. Rex album and later David Bowie's Hunky Dory and Ziggy Stardust album covers, established him as a major creative illustrator. Bruegel, Bosch and more recently the Viennese School of Fantastic Realism have clearly influenced his work which today has a captivating, dream like quality. Imagination is the key word in Underwood's paintings; he rarely uses live models, preferring to invent people who inhabit their own personal world.
Two of George's DAVID BOWIE pieces included in the exhibition are a Hunky Dory oil painting on card that has never been shown before and artwork created in 1975 before the 'Low' album was released. This was used for the paperback cover of The Man Who Fell To Earth. (David himself owns the original 20x30 ins oils on canvas).
Update: George informs me that the artwork available for purchase at the show will be:
Original Oil Painting 32 x 38ins Hunky Dory (1975) Framed (never shown before) - £16,000.
Original painting (acrylics) of Mick Ronson, framed - £7,500.
There will also be limited edition giclee prints available for purchase of:
The Man Who Fell To Earth - £650.
Stardust Memories - £350.
Depth of the Circle - £500. All unframed.
More details and information can be found at theartforartssakeshow.com and georgeunderwood.com websites.
---
THE JEAN GENIE 2012 RELEASED
1st December 2012

Just released by EMI is another DAVID BOWIE 40th anniversary picture disc single limited edition release.
This third 40th celebration picture disc release is 'The Jean Genie' in a 7 inch single picture disc format (Cat No. DBJEAN 40).
As you can see the picture disc features a Mick Rock shot featuring David and Cyrinda Foxe in a bar in San Francisco.
David Bowie's third British hit single of 1972, and the biggest one yet. Released just in time for Christmas, 'The Jean Genie' soared to number two in the British single charts.
The B-side is the live 'Top Of The Pops' audio - significantly different to the original single.
Tracklisting:
Side A: The Jean Genie (2012 - Remaster).
Side B: The Jean Genie (Top Of The Pops Version).
There are several record shops already selling pre-orders. Most are limited to ONE copy per customer. Pre-order now and expect to pay £7.99.
There are plenty of listings over on eBay or if you prefer to use Amazon you can pre-order NOW
and you will pay the lowest price listed at the time.
---
DAVID BOWIE IS... PUBLICATION
1st December 2012

The V&A are publishing a DAVID BOWIE companion book to coincide with their upcoming exhibition next year.
'David Bowie Is' by Victoria Broakes and Geoffrey Marsh will be available in both deluxe hardcover
and paperback
versions on 4th March 2013.
Synopis: David Bowie is a pioneering artist and performer whose career has spanned nearly 50 years and brought him international acclaim. He has sold over 140 million albums, and been cited as a major influence on contemporary artists and designers working across the creative arts. This is the first book produced with access to the David Bowie archive of performance costume, ephemera and original artwork by the artist, which is brought together to present a completely new perspective on his creative work and collaborations.
The book traces his career from its beginnings in London, through the breakthroughs of Space Oddity and Ziggy Stardust and The Spiders From Mars, and on to his impact on the larger international tradition of twentieth-century avant-garde art. Essays by V&A curators on Bowie's London, image, and influence on the fashion world, are complemented by Christopher Frayling, Mark Kermode and Philip Hoare on film; Howard Goodall on musicology; Camille Paglia on gender and decadence; and Jon Savage on Bowie's relationship with William Burroughs and his fans.
You can now pre-order both the Deluxe Hardback
and the paperback
versions and receive 10% and 15% discounts respectively.
---
ECHO BOWIE GIGS
1st December 2012
Dutch DAVID BOWIE tribute band ECHO BOWIE have a club gig lined up this month.
December 14th: Speakers, Burgwal 45-49, Delft, Holland - [More details]
Echo Bowie will perform hits, fan favourites and album tracks by rock's most influential innovator: the legendary David Bowie. From 'Space Oddity' to "Heroes" and from 'Let's Dance' to 'New Killer Star'.
The gigs will in part be a reprise of the succesfull 'Speed Of Life - Bowie 65' show which the band performed on January 7th, 2012 in P60, Amstelveen. With as always some new songs and surprises added to the setlist and show.
More information is available at facebook.com/echobowie
---
BOWIE: ALBUM BY ALBUM
1st December 2012

Well worth purchasing is BOWIE: ALBUM BY ALBUM (ISBN-10: 1780972172) by author Paolo Hewitt.
This 288-page hardcover book is published by Carlton Books in the UK and Commonwealth, France (Les Editions Fetjaine), Sweden (Forma Publishing) and Germany (Edel Germany GmbH) last week on 11th October.
With an introduction by Robert Elms and featuring 200 illustrations in colour and black and white, Bowie: Album By Album is impeccably designed and illustrated, featuring a retrospective and chronology of each of the 27 studio albums, with many previously unpublished photographs.
Bowie: Album By Album is published to acknowledge the 40th anniversary of The Rise and Fall of Ziggy Stardust and The Spiders From Mars and Bowie's first number-one album Aladdin Sane.
You can purchase Bowie: Album By Album
NOW and receive a 15% discount.
Note: This title was previously known as 'David Bowie: The Studio Years'.
---
DAVID BOWIE IS... AT THE V&A
1st December 2012
The V&A have announced full details of the forthcoming DAVID BOWIE exhibition to be held in London next year...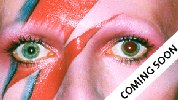 David Bowie is: About the Exhibition.
The V&A has been given unprecedented access to the David Bowie Archive to curate the first international retrospective of the extraordinary career of David Bowie - one of the most pioneering and influential performers of modern times. David Bowie is will explore the creative processes of Bowie as a musical innovator and cultural icon, tracing his shifting style and sustained reinvention across five decades.
The V&A's Theatre and Performance curators, Victoria Broackes and Geoffrey Marsh have selected more than 300 objects that will be brought together for the very first time. They include handwritten lyrics, original costumes, fashion, photography, film, music videos, set designs, Bowie's own instruments and album artwork.
The exhibition will explore the broad range of Bowie's collaborations with artists and designers in the fields of fashion, sound, graphics, theatre, art and film. On display will be more than 300 objects including Ziggy Stardust bodysuits (1972) designed by Freddie Burretti, photography by Brian Duffy; album sleeve artwork by Guy Peellaert and Edward Bell; visual excerpts from films and live performances including The Man Who Fell to Earth, music videos such as Boys Keep Swinging and set designs created for the Diamond Dogs tour (1974). Alongside these will be more personal items such as never-before-seen storyboards, handwritten set lists and lyrics as well as some of Bowie's own sketches, musical scores and diary entries, revealing the evolution of his creative ideas.
What: David Bowie is.
When: Saturday 23rd March 2013 - Saturday 28th July 2013.
Where: Victoria & Albert, Exhibition Space Two, Cromwell Road, London SW7 2RL.
In partnership with Gucci. Sound Experience by Sennheiser.
David Bowie is: Visitor and Ticket Information.
BOOKING INFORMATION:
Timed tickets are in operation. Advance booking is strongly recommended.
Free to V&A Members.
Book online
Prices:
£15.50 Full (including donation*).
£12.50 Senior citizens (including donation*).
£14.00 Full.
£11.00 Senior citizens.
£9.00 Full-time students, 12-17 year olds, ES40 holders, disabled people.
£23.00/£37.00 Family tickets (1 adult & 2 12-17 year olds / 2 adults & 2 12-17 year olds).
Plus £1 handling charge per transaction.
*If you donate a minimum of 10% on top of your ticket price and are a UK tax payer, the Gift Aid scheme means we can claim back the tax you have already paid on the earnings used to buy the ticket. This means we can claim an additional 25p for every £1 you give us - vital support for our work.
Book in person at the V&A: Prices as above. No handling charge or booking fee.
Book by phone: +44 (0)20 7907 7073 (more than 48 hours prior to visit only).
Prices:
£17.30 Full (including donation*).
£14.10 Senior citizens (including donation*).
£10.60 Full-time students, 12-17 year olds, ES40 holders, disabled people.
£26.20 Family of 3 (one adult & two 12-17-year-olds).
£40.70 Family of 4 (two adults & two 12-17-year-olds).
Includes booking fee per ticket.
Free tickets and member rates: Free to under-12s, carers accompanying disabled people, V&A Members and Patrons, ICOM / Museum Association card holders, Blue Badge Guides, American and International Friends of the V&A. Half-price tickets for Art Fund and D&AD members.
Groups (10+ visitors): 10% discount. Call +44 (0)20 7942 2211 to book. Special talks and tours are available to complement the exhibition. Call +44(0)20 7942 2211 or email
Educational Groups (10+ visitors): Admission is £2 per person for school, college and university groups booking at least 10 days in advance. Call +44 (0)20 7942 2211 to book (all pre-bookings are timed entry).
Community Groups (10+ visitors): Admission is free to community groups booking at least 10 days in advance. Call +44 (0)20 7942 2211 to book (all pre-bookings are timed entry).
Visitor Information. Exhibition opening times:
23rd March - 28th July 2013.
Daily 10.00-17.30 (last ticket sold 16.45, last entry 17.00).
Friday 10.00-21.30 (last ticket sold 20.45, last entry 21.00).
Exhibition closes 15 minutes prior to the Museum closing.
Late night opening: The V&A is open late every Friday - why not take this opportunity to visit David Bowie is, meet friends and have a drink in our cafe-bar.
London Underground: The Museum is a 5-minute walk from South Kensington London Underground station (Piccadilly, Circle and District Lines) and a 10-minute walk from Knightsbridge London Underground station (Piccadilly Line).
Buses: The C1, 14, 74 and 414 stop outside the Cromwell Road entrance. The Open Tour stop outside the Museum as part of their Double Decker Bus sightseeing tour of London.
Access: There is full access to the galleries. We have a wide range of services for disabled visitors. Call +44 (0)20 7942 2766 or textphone +44 (0)20 7942 2002 for details. For more information on access, see V&A Disability Information
Photography: We are not able to allow photography in the temporary exhibitions due to copyright restrictions.
Tickets are ON SALE NOW. For more details and information visit the vam.ac.uk website.
---
DAVID BOWIE WONDERWORLD NEWS ARCHIVE
November | October | September | August | July
June | May | April | March | February | January
2011 Bowie News | 2010 Bowie News | 2009 Bowie News
2008 Bowie News | 2007 Bowie News | 2006 Bowie News | 2005 Bowie News
2004 Bowie News | 2003 Bowie News | 2002 Bowie News | 2001 Bowie News
2000 Bowie News | 1999 Bowie News | 1998 Bowie News | 1997 Bowie News






| | |
| --- | --- |
| Created: December 2012 © Paul Kinder | Last Updated: 29/12/12 |