WHAT'S REALLY HAPPENING IN MAY - MONTHLY PLANNER

[BOWIEWONDERWORLD SHOP] [LATEST DAVID BOWIE ITEMS ON eBAY]
Have YOU got some DAVID BOWIE related news or a hot scoop?
Well don't just sit there keeping it to yourself - send it in to
All news items are credited if you so wish
---
HAPPY BIRTHDAY WISHES TO DUNCAN JONES
30th May 2020
Wishing you a very Happy 49th Birthday Duncan

Best wishes as always from

Rednik and everyone at Wonderworld
---
ON THIS DAY...
30th May 2020
• On this day, 16 years ago, DAVID BOWIE performed at The Borgata Hotel Casino and Spa in Atlantic City, New Jersey in 2004...
• On this day, 18 years ago, DAVID BOWIE performed at the Jacob K. Javits Convention Center in Manhattan, New York City for The Robin Hood Foundation Auction in 2002. He performs 'America' solo to a backing track before the auction got underway...
• On this day, 33 years ago, DAVID BOWIE performs at Feyenoord Stadium in Rotterdam, Netherlands. It is the opening gig of 1987 The Glass Spider World Tour. The crowd sing 'Happy Birthday' for Duncan - [View news footage]...
• On this day, 37 years ago, DAVID BOWIE performs at the US Festival in Glen Helen Park, San Bernardino, California. This interrupts his Serious Moonlight Tour '83 and he reportedly receives a fee of $1.5 million dollars from Apple co-founder Steve Wozniak for his appearance - [View news footage]...
• On this day, 42 years ago, DAVID BOWIE performed his Musikladen Extra TV Special in Bremen, Germany in 1978...
• On this day, 44 years ago, DAVID BOWIE hired out a casino in Montreux, Switzerland and narrates 'Jack and The Beanstalk' for his son Duncan and his friends in 1976...
• On this day, 47 years ago, DAVID BOWIE performed at the New Theatre in Oxford, England in 1973...
---
MOONIVERSE
19th May 2020
If you're into the DUNCAN JONES Moon / Mute / Madi trilogy you'll know all about the final instalment MADI.
Madi: Once Upon A Time In The Future is a sci-fi graphic novel by Duncan Jones, Alex de Campi and some of the best artists in comics.
To give you a taster of this amazing project, you can download the first 19 pages of Madi HERE
Check out the kickstarter page which details everything you need to know.
---
ON THIS DAY...
19th May 2020
On this day, 13 years ago, DAVID BOWIE performed a section of 'Pug Nosed Face' and the audience join in with an impromptu sing-a-long. He then introduces comedian RICKY GERVAIS onto the stage at Madison Square Garden, New York for the finale of the H&M High Line Festival in 2007.
Ricky said to the audience that because he was introduced by David singing that song - that he could already imagine the puns that would follow. His favourites being: 'The Thin White Duke brings out the Fat White Duck,' 'Piggy Stardust' and 'Chunky Dory'.
After the sold-out Gervais show at Madison Square Garden, David then went on to check out THE SECRET MACHINES at the High Line Ballroom.
It was initially reported that David would be curating and performing at the festival, but on 22nd January 2007 it was announced that: "due to ongoing work on a new project that it will not be possible for him to perform. He will however continue to curate the event alongside producers David Binder and Josh Wood."
The festival ran for 11 days from 9th May to 19th May, with artist performances at various venues around New York including Radio City Music Hall, Madison Square Garden and Irving Plaza.
Invited performers included: Air, Arcade Fire, Bang On A Can, Claude Cahun, Daniel Johnston, Deerhoof, Dirty Projectors, Ken Nordine, Laurie Anderson, Laurie McLeod, Legendary Stardust Cowboy, Meow Meow, Mike Garson, Ricky Gervais, Robert Stillman's Horses, Spanish Film Retrospective, The Polyphonic Spree, The Secret Machines and many more. Other events included: High Line Neighborhood Walking Tours, High Line Design Preview and 'David Bowie's Ten Favourite Latin American and Spanish Films From The Last 100 Years'.
---
ON THIS DAY...
10th May 2020
On this day, 50 years ago, DAVID BOWIE was awarded an Ivor Novello Award for 'Space Oddity' as Best Original Song at the Musical Festival '70 show at The Talk of The Town, London in 1970.
He performed 'Space Oddity' accompanied by the Les Reed Orchestra. The event was transmitted live via satellite to over 60 closed-circuit outlets in America, including New York's Carnegie Hall. It was also seen in France, Spain, Australia, Holland and Venezuela, but not Britain, where it was broadcast live on Radio One and Two at 10pm-11.30pm.
You can watch the performance below...
---
A LISTENING PARTY WITH REEVES GABRELS
5th May 2020
Next month sees REEVES GABRELS guided tour of Bowie's Earthling album on the TIM BURGESS Listening Party on Twitter Saturday 6th June at 9.00pm GMT
To join in all you have to simply do is... stream or play the album and follow Tim Burgess and Reeves Gabrels on Twitter, then you can read the tweets in real time.
Ask your questions / share memories and so on using #timstwitterlisteningparty
For more details and information, pop on over to twitter.com/Tim_Burgess
---
GOOD DAY FOR IT, SIR
1st May 2020
All set for release next month on 15th June is the Blu-ray version of MERRY CHRISTMAS, MR. LAWRENCE which stars DAVID BOWIE, Takeshi Kitano, Tom Conti and directed by Nagisa Oshima.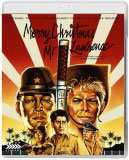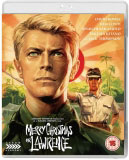 This Arrow Academy Blu-ray release features a reversible sleeve featuring original and newly commissioned artwork, as well as other bonus goodies.
Synopsis: David Bowie stars in Nagisa Oshima's 1983 Palme d'Or-nominated portrait of resilience, pride, friendship and obsession among four very different men confined in the stifling jungle heat of a Japanese prisoner-of-war camp in Java during World War II.
In 1942, Major Jack Celliers (Bowie) is captured by Japanese soldiers, and after a brutal trial sent, physically debilitated but indomitable in mind, to a POW camp overseen by the zealous Captain Yonoi (Ryuichi Sakamoto). Celliers stubbornness sees him locked in a battle of wills with the camp's new commandant, a man obsessed with discipline and the glory of Imperial Japan who becomes unnaturally preoccupied with the young Major, while Lieutenant Colonel Lawrence (Tom Conti), the only inmate with a degree of sympathy for Japanese culture and an understanding of the language, attempts to bridge the divide through his friendship with Yonoi's second-in-command, Sergeant Hara (Takeshi Kitano), a man possessing a surprising degree of compassion beneath his cruel facade.
Produced by Jeremy Thomas (The Last Emperor, The Sheltering Sky), it was the first English-language film by Oshima (Death by Hanging, In the Realm of the Senses, Gohatto), a leading light of Japanese New Wave cinema, and provided breakthrough big-screen roles for comedian Takeshi Kitano and musician Ryuichi Sakamoto, who also composed the film's hauntingly memorable BAFTA-winning score. This powerful wartime drama was adapted from Laurens van der Post's autobiographical novel The Seed and the Sower (1963) by screenwriter Paul Mayersberg (The Man Who Fell To Earth).
SPECIAL EDITION CONTENTS
- High Definition Blu-ray (1080p) presentation
- Original uncompressed stereo audio
- The Man Who Left His Soul on Film (1983), Paul Joyce's 82-minute documentary profile of Nagisa Oshima
- The Oshima Gang (1983), a 30-minute documentary following the film's cast and makers at the 1983 Cannes Film Festival
- Video interviews with producer Jeremy Thomas and actor-composer Ryuichi Sakamoto
- Exclusive newly filmed interview with critic Tony Rayns
- Original theatrical trailer
- Image gallery
- Reversible sleeve featuring original and newly commissioned artwork by Sam Hadley
- FIRST PRESSING ONLY: Illustrated collector's booklet featuring new writing on the film by Jasper Sharp
You can pre-order
NOW!
---
WE'LL CREEP TOGETHER YOU AND I
1st May 2020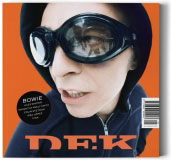 DAVID BOWIE takes centre stage in their launch issue with over thirty pages dedicated to one of his most creative photoshoots -The Corsham Street Sessions.
This debut issue of DEK MAGAZINE has now launched and is available to purchase.
Featured in issue #1, they revisit DAVID BOWIE and the residents of Oxford Town for a never-before-seen project. The Corsham Street Sessions are coming...
What's the story behind the story? The art behind the artist? The creativity behind the creation? That's what DEK sets out to uncover, scratching the surface of music, film and every other medium you can imagine. Their mission? To discover something new and authentic about the people and the process behind the things you love - taking you down new alleyways you didn't even know were there.
For more details about this brand new exciting magazine visit the dekmag.com website.
---
SPACE ODDITY VINYL PICTURE DISC
1st May 2020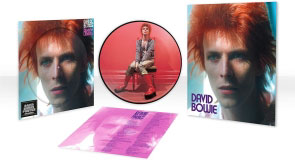 Released next month on 19th June is the limited edition SPACE ODDITY Vinyl Picture Disc.
Originally this was the RCA re-release of DAVID BOWIE's 2nd album.
This new Parlophone LP picture disc features the same two 1972 Mick Rock photographs taken at Haddon Hall in Beckenham, albeit in much better quality.
Also included is a replica of the cover album poster.
The tracklisting runs as follows:
SIDE: 1
1. Space Oddity (2009 remaster)
2. Unwashed And Somewhat Slightly Dazed [includes Don't Sit Down] (2009 remaster)
3. Letter To Hermione (2009 remaster)
4. Cygnet Committee (2009 remaster)
SIDE: 2
1. Janine (2009 remaster)
2. An Occasional Dream (2009 remaster)
3. Wild Eyed Boy From Freecloud (2009 remaster)
4. God Knows I'm Good (2009 remaster)
5. Memory Of A Free Festival (2009 remaster)
You can pre-order NOW!
---
I'M ONLY DANCING FOR RSD 2020
1st May 2020
Record Store Day 2020 has now been further postponed worldwide and now takes place on three different dates: 29th August, 26th September and 24th October due to the safety of the general public.
RSD 2020 sees the release of previously unissued live 1974 recordings of DAVID BOWIE entitled: I'M ONLY DANCING (THE SOUL TOUR 74) on 2 LP Vinyl and 2 CD formats released for RECORD STORE DAY 2020 on 20th June.
DAVID BOWIE - RECORD STORE DAY 2020 - NEVER BEFORE HEARD 1974 LIVE RECORDINGS UNEARTHED:
'I'M ONLY DANCING (THE SOUL TOUR 74)' (2 LP / 2 CD) LIMITED EDITION RECORD STORE DAY 2020 RELEASE
In addition to the previously announced Record Store Day 2020 release of CHANGESNOWBOWIE, Parlophone Records are proud to also announce the unearthing of never before heard recordings of David Bowie in concert in 1974 in the form of I'M ONLY DANCING (THE SOUL TOUR 74) on 2 LP and 2 CD.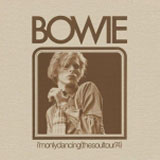 Taken from recently discovered sources in The David Bowie Archive®, I'M ONLY DANCING (THE SOUL TOUR 74) was recorded mostly during David's performance at the Michigan Palace, Detroit on 20th October 1974, with the encores taken from the Municipal Auditorium, Nashville on 30th November 1974. The only song missing from the full set on the 20th October performance is 'Diamond Dogs' which was unfortunately only recorded in part. To make up for that it was decided to include the encores from the 30th November performance which featured 'Diamond Dogs' but also enables a fuller representation of the set from The Soul Tour including such numbers as 'Knock On Wood' and the 'Foot Stomping' / 'I Wish I Could Shimmy Like My Sister Kate' medley.
The Soul Tour was a radical departure from the first part of the 1974 Diamond Dogs theatrical extravaganza. During a three week break in late 1974, the Diamond Dogs Tour's elaborate six-ton Hunger City stage set was drastically stripped back, and the tour's set list overhauled to include as-yet-unreleased tracks from the Young Americans sessions at Sigma Sound in Philadelphia. The Soul Tour also featured a revamped band, augmented to include musicians and vocalists from those sessions, and rechristened The Mike Garson Band.
I'M ONLY DANCING (THE SOUL TOUR 74) follows on from the previous Record Store Day 2 LP release Cracked Actor (Live Los Angeles '74) and is an incredible historical document of a performer and band at the height of their live powers. The artwork for both the 2 LP and 2 CD releases is based on the original design for the programmes available at venues for dates on The Soul Tour. The Soul Tour has taken on a mythical status among Bowie fans, as the tour visited fewer than twenty cities in the East and South of US. This is the first time that audio from this incarnation of the tour has ever been officially released.
DAVID BOWIE - I'M ONLY DANCING (THE SOUL TOUR 74) (2 LP / 2 CD) tracklisting
CD 1
LP Side 1
1. Introduction - Memory Of A Free Festival
2. Rebel Rebel
3. John, I'm Only Dancing (Again)
4. Sorrow
5. Changes
6. 1984
LP Side 2
1. Moonage Daydream
2. Rock 'N Roll With Me
3. Love Me Do / The Jean Genie
4. Young Americans
CD 2
LP Side 3
1. Can You Hear Me?
2. It's Gonna Be Me
3. Somebody Up There Likes Me
4. Suffragette City
LP Side 4
1. Rock 'N' Roll Suicide
2. Panic In Detroit
3. Knock On Wood *
4. Foot Stomping / I Wish I Could Shimmy Like My Sister Kate / Foot Stomping *
5. Diamond Dogs / It's Only Rock 'n' Roll (But I like It) / Diamond Dogs *
Recorded at the Michigan Palace, Detroit on 20th October 1974 and * at the Municipal Auditorium, Nashville on 30th November 1974.
Musicians:
David Bowie - Vocals, 12-string acoustic guitar, harmonica.
The Mike Garson Band:
Earl Slick - Guitar
Carlos Alomar - Guitar
Mike Garson - Piano, Mellotron
David Sanborn - Alto sax, flute
Pablo Rosario - Percussion
Emir Ksasan - Bass
Dennis Davis - Drums
Backing vocals - Warren Peace, Anthony Hinton, Luther Vandross, Ava Cherry, Robin Clark and Diane Sumler.
These recordings have been mastered from the only available sources to provide the best sound quality possible. Any flaws and distortion are inherent in the original sources and we hope the historical importance of the recordings outweighs any such imperfections and does not detract from the enjoyment of the performances.
From davidbowie.com website.
---
REMINDERS: NEW and UPCOMING BOWIE RELEASES...
May 2020
• MERRY CHRISTMAS, MR. LAWRENCE Blu-ray version to be released on 15th June - PRE-ORDER
• DAVID BOWIE SPACE ODDITY Vinyl Picture Disc, to be released on 19th June - PRE-ORDER
---
DAVID BOWIE FAQ: All That's Left to Know About Rock's Finest Actor by Ian Chapman, paperback, 344 pages, published on 10th April - more details.
DAVID BOWIE DIAMOND DOGS (33 1/3) by Glenn Hendler, paperback, 152 pages, published on 5th March - more details.
2018 softback edition of DAVID BOWIE WORLD 7" RECORDS DISCOGRAPHY 1964 - 1981 book by MARSHALL JARMAN and RETO STÖCKLIN purchase now via marmot-publishing.com
Exclusive DAVID BOWIE lino-cut print available to PURCHASE - don't hang around, these are ALL the remaining original left-over stock from 36 years ago, once they've gone, they've gone!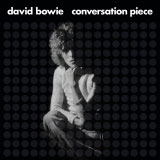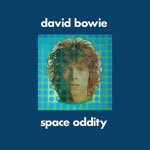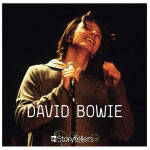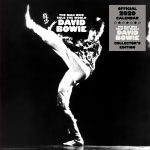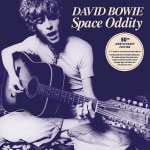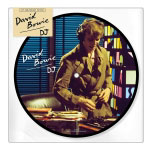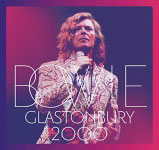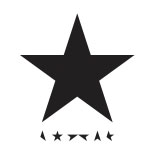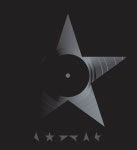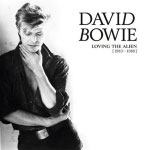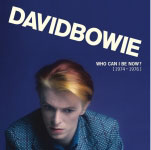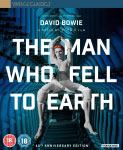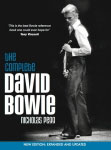 ---
---
DAVID BOWIE WONDERWORLD NEWS ARCHIVE
April | March | February | January
2019 Bowie News | 2018 Bowie News | 2017 Bowie News
2016 Bowie News | 2015 Bowie News | 2014 Bowie News | 2013 Bowie News
2012 Bowie News | 2011 Bowie News | 2010 Bowie News | 2009 Bowie News
2008 Bowie News | 2007 Bowie News | 2006 Bowie News | 2005 Bowie News
2004 Bowie News | 2003 Bowie News | 2002 Bowie News | 2001 Bowie News
2000 Bowie News | 1999 Bowie News | 1998 Bowie News | 1997 Bowie News



| | |
| --- | --- |
| Created: May 2020 © Paul Kinder | Last Updated: 30/5/20 |