WHAT'S REALLY HAPPENING IN JANUARY - MONTHLY PLANNER

[BOWIEWONDERWORLD SHOP] [LATEST DAVID BOWIE ITEMS ON eBAY]
Exclusive! DAVID BOWIE lino-cut print available to PURCHASE
these are ALL the remaining ORIGINAL left-over stock from 39 years ago
Have YOU got some DAVID BOWIE related news or a hot scoop?
Well don't just sit there keeping it to yourself - send it in to
All news items are credited if you so wish
[STREAM/DOWNLOAD DAVID BOWIE MUSIC from Amazon
]

Facebook Group | Facebook | Instagram | Threads | Twitter | YouTube
---
I COULD PLAY THE WILD MUTATION...
29th January 2023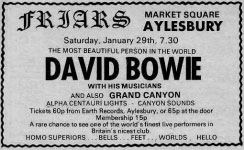 Today marks the 51st anniversary of the first ever live performance by DAVID BOWIE as his alter ego 'Ziggy Stardust' at the Borough Assembly Hall (Friars) in Aylesbury, Buckinghamshire on 29th January 1972.
This first live gig, after a week's rehearsal at the Royal Ballroom in Tottenham, with the "official" opening gig of the UK tour being on the 10th February at the Toby Jug in Tolworth.
David informs the music press a few days previously that: "Our new stage act will be outrageous, quite outrageous but very theatrical. It's going to be costumed and choreographed, quite different to anything anyone else has tried to do before... No-one has ever seen anything like this before."
The opening act were 'Grand Canyon', who warmed up for David and the as yet unnamed 'Spiders From Mars'. With newly cut and dyed Schwarzkopf red hair and matching red plastic boxing boots, David took the stage sporting a bomber jacket and rolled up trousers, complete with a bulging codpiece a la A Clockwork Orange style... and Ziggy Stardust "the cosmic yob" was born.
His three piece band - Mick Ronson (lead guitar), Trevor Bolder (bass) and Mick 'Woody' Woodmansey (drums) were all togged up in gold outfits but obviously hadn't totally switched over into full on "Martian Spider" mode. Probably with all three feeling rather uncomfortable and not yet fully convinced about this adventure they were about to embark on.
David said: "The Ziggy hair came lock, stock and curler, from the cover of a magazine ('Honey' or the like) and was sported by a model doing a shoot for Kansai Yamamoto's first London show. I couldn't afford the clothes but I could get the hair. Suzi did a straight forward copy. The cut and colour were both Kansai's - Schwarzkopf red was the colour. I had her cut my hair short in early January 1972. No dye. Layed flatish. I believe that it went red and stood up between the 20th and 25th of January 1972, therefore that's when the Kansai show must have been given maximum press."
Originally back in 1969, the Friars Club was started in Aylesbury by a bunch of hippies lead by David Stopps. The very first ever concert they presented was in the New Friarage Hall on 2nd June 1969 and featured Mike Cooper and a band called Mandrake Paddle Steamer. Other acts followed that year including The Pretty Things, King Crimson, Mott The Hoople and a myriad of others. This club was closed down in August 1970 but reopened in April 1971 at a larger venue called the Borough Assembly Hall. Between 1971 and 1975, the Friars presented bands such as David Bowie, Roxy Music, The Velvet Underground, Can, MC5, Mott The Hoople and many more.

Promoter David R. Stopps recalling the Ziggy show said: "I remember him doing 'Rock N' Roll Suicide', maybe for the first time. He shouted at the audience, 'Gimme your hands, 'cos you're wonderful' and nobody got up. In those days they used to sit on the floor, and the stage was reasonably high and somebody got up to give him their hands, but only half-heartedly... I remember thinking, 'Oh that's a strong song, but nobody had heard it.'".
In September 1975, Friars moved yet again to an even larger venue in Aylesbury... the new Aylesbury Civic Centre which was inside the Maxwell Hall, which lasted as a venue until December 1984.
---
THERE'S A STARMAN WAITING IN THE SKY
23rd January 2023
Open now is an exhibition at LEEDS CITY MUSEUM titled: 'There's a Starman Waiting in the Sky'.
Celebrate 50 years since DAVID BOWIE played at Leeds in this community display at Leeds City Museum, told through the eyes of local collector, Tom.
Combining objects, stories, and oral histories from Leeds-based Bowie fans, this show marks half a century of David Bowie's cultural influence.
The exhibition is running from: 17th January through till next year 14th January 2024.
For more details and information, please visit museumsandgalleries.leeds.gov.uk
---
DAY IN, DAY OUT
14th January 2023
• On this day, 46 years ago, DAVID BOWIE released his Low album. Recorded in France at Chateau d'Herouville studios, located in the Val d'Oise département near Paris. 'New Music: Night And Day' was the original title and initial RCA Canadian cassette tapes made it onto the market with that title printed on the tape before quickly being pulled. The advertising blurb for the album release stated: 'Two sides of Bowie you've never heard before.'...
• On this day, 49 years ago, DAVID BOWIE was photographed by Kate Simon at Olympic Studios, 117 Church Road, Barnes, West London SW13 9HL in 1974. On this particular day, he records 'Rock & With Me', 'Candidate' and 'Big Brother'...
• On this day, 57 years ago, 'Can't Help Thinking About Me' was the first solo release from DAVID BOWIE after changing his stage name. Released on the Pye label (Pye 7N 17020) it was backed by 'And I Say To Myself', both tracks were produced by Tony Hatch...
• On this day, 58 years ago, DAVID JONES & The Manish Boys audition for Rocky River Promotions at the London Palladium for possible bookings at the Star-Club in Hamburg. Unfortunately, they don't receive an offer to perform there...
---
IN MEMORY OF DAVID
10th January 2023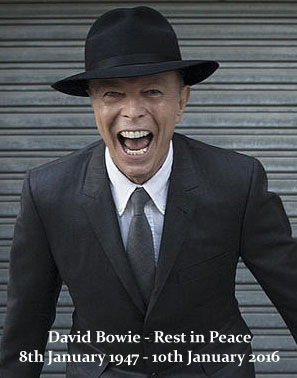 This way or no way
You know, I'll be free
Just like that bluebird
Now ain't that just like me
---
BOWIE AND BEYOND PODCAST
9th January 2023
Check out the brand new podcast 'BOWIE AND BEYOND' by KELVIN ANDREWS.
The first two episodes are available now.
Episode 1: Beginnings and The Birth of Ziggy.
Kelvin Andrews explores the early years and influences of David Bowie. From Bromley to Ziggy via Little Richard, Quatermass and New York City. This is Bowie and Beyond, with contributions from Woody Woodmansey, Kris Needs, Tony Zanetta, and Carole Blundred.
Episode 2: Here Come The Bowie-ites.
Kelvin Andrews explores how David Bowie influenced his legion of loyal followers - The Bowie-ites. With contributions from Dr. Will Brooker, Bernie Connor, George Vjestica, Scarlett Cannon and more.
Visit sites.libsyn.com/454566 website.
---
LET YOURSELF GO
8th January 2023
The official music video for DAVID BOWIE - THE JEAN GENIE has been upgraded to 4K.
Filmed by MICK ROCK and taken from Bowie's Aladdin Sane album released in 1973 which turns 50 this year.
---
SPECIAL BIRTHDAY MEMORIES FOR DAVID
8th January 2023
In loving memory on your 76th birthday dear David.

Forever and always in our thoughts x

---
OTHER BIRTHDAY WISHES FOR TODAY...
8th January 2023
Besides our DAVID, other famous and well known people also born on the 8th January include the following...
Elvis Presley (singer/actor), Ron Moody (actor), Larry Storch (actor/comedian), Soupy Sales (aka Milton Hinkes) (comedian and father of Tony and Hunt Sales of Tin Machine), Graham Chapman (comedian), Charles Osgood (CBS TV newsman/host/author), Shirley Bassey (singer), Cristy Lane (singer), William Henry Hartnell (actor, the first Doctor Who), Robby Krieger (musician), R. Kelly (singer), Mike Reno (singer), Noah Cyrus (singer), Paul Dresher (composer), Paul King (musician), Jeff Abercrombie (musician), Terry Sylvester (musician), Paul Hester (musician), Stephen Hawking (professor, astrophysicist, author), Amanda Burton (actress), Gil Grand (musician), Ami Dolenz (actress), Amber Benson (actress), Yvette Mimieux (actress), Thelma 'Butterfly' McQueen (actress), Simone De Beauvoir (writer), Evelyn Wood (reading teacher), Gypsy Rose Lee (burlesque entertainer), Bill Graham (concert promoter), Wilkie Collins (author), Frank Doubleday (publisher), Sir Frank Dyson (scientist), Lee Jackson (musician), Vladimir Feltsman (Russian pianist), Little Anthony aka Anthony Gourdine (singer), Ted McDougall (footballer), Michael Ridley (cricketer), Harriet Sansom Harris (actress), Sean Paul (musician), Karen Poole (musician), Jenny Lewis (actress), Richard Cromwell (actor), Jose Ferrer (actor/director), Sam Riley (actor), Ryan Frances (actor), Roy Kinnear (actor), John McTiernan (director), Scott Whyte (actor), Sander Vanocur (broadcaster), Joan Rivers (comedian), Maria Pitillo (actress), Sarah Polley (actress), Loretta Lee (actress), Gabby Hoffman (actress), Maria Pitillo (actress), Brad Snyder (shot putter), Kent Jones (golfer), Virgil Hill (boxer), Vyacheslav Dmitriyevich Zudov (USSR cosmonaut), Terry Brooks (author), Antai Ribari (composer), Serge Poliakoff (Russian/French painter/guitarist), Queen Marie of Yugoslavia, Bronislava Nijinska (ballet choreographer), Storm Jameson (novelist), Frank Nelson Doubleday (publisher), William Wallace Gilchrist (composer), Fannie M. Jackson (pioneer and educator), Lawrence Alma Tadema (Dutch/British painter), David Silva (footballer), Tom Watson (English politician), Nicolas Coustou (French sculptor), Henry V (Roman German king/emperor), Kaash Paige (singer), Kim Jong-un (world leader), Damiano David (singer), Ryan Destiny (singer), Gia Giudice (singer) and Cynthia Erivo (actress).
---
BOWIEWONDERWORLD IS 26 TODAY
8th January 2023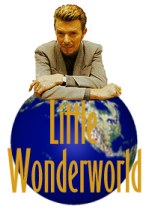 Today is also BowieWonderworld's birthday - now twenty-six years online!
Thank you to everyone who helps support the site - it is appreciated more than you'll ever know :)
For those not aware, this web site was first set up as a 50th birthday present for David.
It started life as Little Wonder, then Little Wonderworld on Virgin Net Freespace. The website name was taken from the name of his secret gig at the Hanover Grand in London back in 1997.
I originally wanted the website name BowieWorld, but David and Ultrastar also wanted that name for a special virtual 3D chatroom BowieWorld he was about to launch. I obviously gave in and promised not to register it, and let them do their thing.
They never registered that domain name as it became part of Worlds.com in the end (and neither did I, keeping my promise). Eventually a Bowie fan in New Zealand did register it and put up some fan pages.
I patiently waited for the bowieworld.com site to close, and for the domain name to become available again and then claimed it in 2012.
I don't know why I registered it, I've done nothing with it yet. Let's just put it down to sentimental reasons.
---
SWITCH ON THE TV
6th January 2023
Check out what's on the telly box starring DAVID BOWIE starting tonight and over the next few weeks around the world.
6th: Friday
Bowie at the BBC, BBC Four, UK, 21.00 GMT
David Bowie: Finding Fame, BBC Four, UK, 22.00 GMT
7th: Saturday
David Bowie: Finding Fame, BBC Four, UK, 1.35 GMT
Richard E Grant's Hotel Secrets, featuring Romy Haag/Bowie, Sky Atlantic, UK, 8.00 GMT
8th: Sunday
David Bowie: The Last Five Years, HBO, USA, 9.00pm ET
Suisse en scene (The Young Gods), features Bowie, TV5Monde, Germany, 12.35 CET
11th: Wednesday
Der Mann, der vom Himmel fiel, Kabel 1 Classics, Germany, 5.40 CET
13th: Friday
Atlantis SquarePantis, Nickelodeon, USA, 9.00pm ET
15th: Sunday
The Prestige, Syfy, USA, 6.00pm ET
Der Mann, der vom Himmel fiel, Kabel 1 Classics, Germany, 12.25 CET
16th: Saturday
Bandslam, HBOSGe, USA, 12.00pm ET
The Day the Rock Star Died: David Bowie, Sky Documentaries, Germany, 7.15 and 16.20 CET.
Visit the BW Monthly Planner for January to see what else is happening.
---
AND THE BITS FLEW FAR AND WIDE...
3rd January 2023
• The 8th Annual DUBLIN BOWIE FESTIVAL takes place next week on 10th January-15th January at various venues in Dublin, Ireland. For full details of the line-up and ticket purchasing, please visit - dublinbowiefestival.ie website...
• PHILLY LOVES BOWIE WEEK 2023 begins on 6th January-14th January at various venues in Philadelphia, USA - more details...
• The 11th ANNUAL LONDON BOWIE EVENT takes place later this year on 24th June at The Water Rats, 328 Grays Inn Road, Kings Cross, London WC1X 8BZ. Tickets are available now via wegottickets.com website...
---
DAVID BOWIE WONDERWORLD FACEBOOK GROUP
1st January 2023
For those of you who use FACEBOOK - check out the DAVID BOWIE WONDERWORLD Group.
Feel free to join in with the other 80,500 plus members, add yourself and invite your Bowie fan friends. You never know what might get posted, or who you might meet...

---
THE SOUND AND VISION OF DAVID BOWIE
1st December 2023
THE SOUND AND VISION OF DAVID BOWIE - celebrating David's birthday with Bowie band members, collaborators and conspirators.
The event takes place on January 6th, 7th and 8th at The Cutting Room, 44 East 32nd Street, New York City.
Featuring: Gail Ann Dorsey, Mark Plati, Catherine Russell, Donny McCaslin, Michael Esper, Tim Lefebvre, Henry Hey, Gerry Leonard, Jim Boggia, JJ Appleton, Everett Bradley, Brian Delaney.
Tickets are limited and are on sale now.
6th January / 7th January / 8th January
For more details and information, please visit thecuttingroomnyc.com website.
---
HAPPY NEW YEAR 2023
1st January 2023
HAPPY NEW YEAR 2023 TO EVERYONE, EVERYWHERE
May all your wishes and hopes come true in this new year.
Be safe, keep well, have fun and be kind.
Love on ya! from Paul (aka Rednik)
---
REMINDERS: UPCOMING BOWIE RELEASES and EVENTS...
JANUARY 2023
• New book DAVID BOWIE: MIXING MEMORY & DESIRE: Photography by KEVIN CUMMINS, hardcover, 256-pages - to be published on 9th November - more details
• SILHOUETTES AND SHADOWS: The Secret History of David Bowie's Scary Monsters (And Super Creeps) by ADAM STEINER, paperback, 296-pages - to be published on 15th September - more details
• DAVID BOWIE RAINBOWMAN 1967-1980 by JÉRÔME SOLIGNY, (ENGLISH VERSION), hardback, 704-pages, now to be published on 5th September - more details
• The 2023 DAVID BOWIE WORLD CONVENTION takes place on 16th (VIP)/17th/18th June 2023 at Terminal 5, New York City, USA - more details
• BOWIE ODYSSEY 73 by SIMON GODDARD, paperback, 176-pages, to be published on 25th May - more details
• New book FLY IN THE MILK... DAVID BOWIE AND CRACKED ACTOR by SUSAN COMPO and MARK WARDEL to be published by Red Planet Books in the Spring.
• ALADDIN SANE 50th Anniversary Limited Edition Half-Speed Master LP to be released on 14th April - more details
• ALADDIN SANE 50th Anniversary Limited Edition Picture Disc LP to be released on 14th April - more details
• ALADDIN SANE 50 YEARS The definitive celebration of Bowie's iconic album and music's most famous photographs - with unseen images by CHRIS DUFFY, hardcover, 256-pages - to be published on 30th March - more details
• Theatre production LAZARUS written by David Bowie and Enda Walsh, Italian version directed by Valter Malosti to be staged in various cities in Italy. Performances begin in March through to June - more details
• New memoir DAVID BOWIE: ROCK 'N' ROLL WITH ME by GEOFF MACCORMACK, hardback, 240-pages, published on 13th March - more details
• Streaming Event: ATOMIC SUNRISE filmed at The Roundhouse in 1970, featuring DAVID BOWIE / HYPE, Genesis & Hawkwind. Stream: 85 minutes now possibly on 11th March - more details
• DAVID BOWIE - A DIVINE SYMMETRY (An Alternative Journey Through Hunky Dory) Vinyl LP to be released on 24th February - more details
---
DAVID BOWIE - MOONAGE DAYDREAM UHD / BD [Blu-ray], 4K PAL, [Region Free] (DTS-HD Master Audio 5.1) released on 5th December - Blu-ray / DVD - more details
DAVID BOWIE - DIVINE SYMMETRY 4CD/Blu-Ray Box Set released on 25th November - more details
DAVID BOWIE - WHAM BAM THANK YOU MA'AM! by IVOR JONES, limited edition of #300, special collector's publication is now sold out. There are some unnumbered copies available which you can purchase at a reduced price - more details
Exclusive DAVID BOWIE lino-cut print available to PURCHASE - don't hang around, these are ALL the remaining original left-over stock from 39 years ago, once they've gone, they've gone!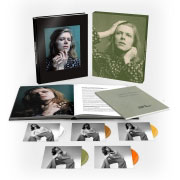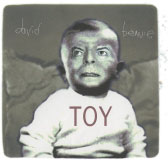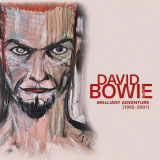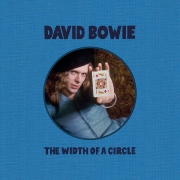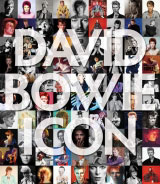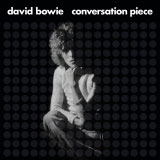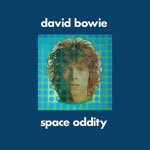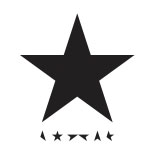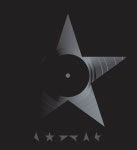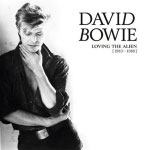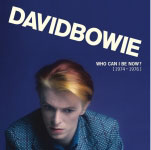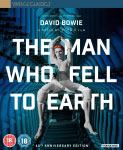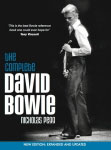 ---
---
DAVID BOWIE WONDERWORLD NEWS ARCHIVE
2022 Bowie News | 2021 Bowie News
2020 Bowie News | 2019 Bowie News | 2018 Bowie News | 2017 Bowie News
2016 Bowie News | 2015 Bowie News | 2014 Bowie News | 2013 Bowie News
2012 Bowie News | 2011 Bowie News | 2010 Bowie News | 2009 Bowie News
2008 Bowie News | 2007 Bowie News | 2006 Bowie News | 2005 Bowie News
2004 Bowie News | 2003 Bowie News | 2002 Bowie News | 2001 Bowie News
2000 Bowie News | 1999 Bowie News | 1998 Bowie News | 1997 Bowie News



| | |
| --- | --- |
| Created: January 2023 © Paul Kinder | Last Updated: 29/1/23 |