WHAT'S REALLY HAPPENING IN JUNE - MONTHLY PLANNER

[BOWIEWONDERWORLD SHOP] [LATEST DAVID BOWIE ITEMS ON eBAY]
Have YOU got some DAVID BOWIE related news or a hot scoop?
Well don't just sit there keeping it to yourself - send it in to
All news items are credited if you so wish
---
A LIVE CONVERSATION
29th June 2020
If you missed 'A Conversation with David Bowie Band Alumni': Live on #Quarantide that took place on 26th June you can play catch up now.
Taking part in the live chat were: Mike Garson, Carmine Rojas, Alan Childs, Mark Plati, Donny McCaslin, Tim Lefebvre and Martha Mooke all sharing their experiences of working with DB.
---
DAY IN, DAY OUT...
29th June 2020

On this day, 12 years ago, DAVID BOWIE released the iSelect free compilation CD from THE MAIL ON SUNDAY newspaper.
In the liner notes, David Bowie comments on each of the twelve tracks he selected for the album. It makes fascinating reading...
David Bowie: 'For this CD compilation I've selected 12 of my songs that I don't seem to tire of. Few of them are well known, but many of them are still sung at my concerts. Usually by me. I'll start off with the hit.'
Life On Mars?
This song was so easy. Being young was easy. A really beautiful day in the park, sitting on the steps of the bandstand. 'Sailors bap-bap-bap-bap-baaa-bap.' An anomic (not a 'gnomic') heroine. Middle-class ecstasy.
I took a walk to Beckenham High Street to catch a bus to Lewisham to buy shoes and shirts but couldn't get the riff out of my head. Jumped off two stops into the ride and more or less loped back to the house up on Southend Road.
Workspace was a big empty room with a chaise longue; a bargain-price art nouveau screen ('William Morris,' so I told anyone who asked); a huge overflowing freestanding ashtray and a grand piano. Little else.
I started working it out on the piano and had the whole lyric and melody finished by late afternoon. Nice.
Rick Wakeman came over a couple of weeks later and embellished the piano part and guitarist Mick Ronson created one of his first and best string parts for this song which now has become something of a fixture in my live shows.
Sweet Thing/Candidate/Sweet Thing.
I'd failed to obtain the theatrical rights from George Orwell's widow for the book 1984 and having written three or more songs for it already, I did a fast about-face and recobbled the idea into Diamond Dogs: teen punks on rusty skates living on the roofs of the dystopian Hunger City; a post-apocalyptic landscape.
A centrepiece for this would-be stage production was to be Sweet Thing/Candidate/Sweet Thing, which I wrote using William Burroughs's cut-up method.
You write down a paragraph or two describing several different subjects creating a kind of story ingredients-list, I suppose, and then cut the sentences into four or five-word sections; mix 'em up and reconnect them.
You can get some pretty interesting idea combinations like this. You can use them as is or, if you have a craven need to not lose control, bounce off these ideas and write whole new sections.
I was looking to create a profligate world that could have been inhabited by characters from Kurt Weill or John Rechy - that sort of atmosphere. A bridge between Enid Blyton's Beckenham and The Velvet Underground's New York. Without Noddy, though.
I thought it evocative to wander between the melodramatic Sweet Thing croon into the dirty sound of Candidate and back again. For no clear reason (what's new?) I stopped singing this song around the mid-Seventies.
Though I've never had the patience or discipline to get down to finishing a musical theatre idea other than the rock shows I'm known for, I know what I'd try to produce if I did.
I've never been keen on traditional musicals. I find it awfully hard to suspend my disbelief when dialogue is suddenly song. I suppose one of the few people who can make this work is Stephen Sondheim with works such as Assassins.
I much prefer through-sung pieces where there is little if any dialogue at all. Sweeney Todd is a good example, of course. Peter Grimes and The Turn Of The Screw, both operas by Benjamin Britten, and The Rise And Fall Of The City Of Mahagonny by Weill. How fantastic to be able to create something like that.
The Bewlay Brothers.
The only pipe I have ever smoked was a cheap Bewlay. It was a common item in the late Sixties and for this song I used Bewlay as a cognomen - in place of my own. This wasn't just a song about brotherhood so I didn't want to misrepresent it by using my true name.
Having said that, I wouldn't know how to interpret the lyric of this song other than suggesting that there are layers of ghosts within it. It's a palimpsest, then.
The circumstances of the recording barely exist in my memory. It was late, I know that. I was on my own with my producer Ken Scott; the other musicians having gone for the night.
Unlike the rest of the Hunky Dory album, which I had written before the studio had been booked, this song was an unwritten piece that I felt had to be recorded instantaneously.
I had a whole wad of words that I had been writing all day. I had felt distanced and unsteady all evening, something settling in my mind. It's possible that I may have smoked something in my Bewlay pipe. I distinctly remember a sense of emotional invasion.
I do believe that we finished the whole thing on that one night. It's likely that I ended up drinking at the Sombrero in Kensington High Street or possibly Wardour Street's crumbling La Chasse. Cool.
Lady Grinning Soul.
Mike Garson's piano opens with the most ridiculous and spot-on re-creation of a 19th Century music hall 'exotic' number. I can see now the 'poses plastiques' as if through a smoke-filled bar. Fans, castanets and lots of Spanish black lace and little else. Sexy, mmm? And for you, Madam?
This was written for a wonderful young girl whom I've not seen for more than 30 years. When I hear this song she's still in her 20s, of course.
A song will put you tantalisingly close to the past, so close that you can almost reach out and touch it. The sound of ghosts again.
Win.
This is not, you may be speechless to learn, an ode to Winifred Atwell, though I almost wish it were for she was a real winner. In the Fifties in England it was virtually impossible for a ten-year-old to hear boogiewoogies and rags unless our Winifred was playing them on her 'other' piano.
At home in Trinidad she'd been brought up with blues and R&B and had played it for the American GIs who were based at what is now the main airport. Winnie was the first black artist in Britain to sell one million records. She was tops.
No, this song is about, er, winning. David Sanborn is on sax. He was experimenting with sound effects at the time and I'd rather hoped he would push further into that area, but he chose to become rich and famous instead. So he did win really, didn't he?
Some Are.
A quiet little piece Brian Eno and I wrote in the Seventies. The cries of wolves in the background are sounds that you might not pick up on immediately. Unless you're a wolf. They're almost human, both beautiful and creepy.
Images of the failed Napoleonic force stumbling back through Smolensk. Finding the unburied corpses of their comrades left from their original advance on Moscow. Or possibly a snowman with a carrot for a nose; a crumpled Crystal Palace Football Club admission ticket at his feet. A Weltschmerz [world weariness] indeed. Send in your own images, children, and we'll show the best of them next week.
Teenage Wildlife.
So it's late morning and I'm thinking: 'New song and a fresh approach. I know, I'm going to do a Ronnie Spector. Oh yes I am. Ersatz, just for one day.'
And I did and here it is. Bless. I'm still enamoured of this song and would give you two Modern Loves for it any time. It's also one that I find fulfilling to sing onstage. It has some nice interesting sections to it that can trip you up, always a good kind of obstacle to contend with live.
Ironically, the lyric is something about taking a short view of life, not looking too far ahead and not predicting the oncoming hard knocks. The lyric might have been a note to a younger brother or my own adolescent self.
The guitars on this track form a splintery little duel between the great Robert Fripp and my long-time friend Carlos Alomar.
Repetition.
By virtue of the instrument's classical baggage, Simon House's violin touches a vein of pure Goth on this recording. There's a numbness to the whole rhythm section that I try to duplicate with a deadpan vocal, as though I'm reading a report rather than witnessing the event. I used to find this quite easy to accomplish.
I decided to write something on the deeply disturbing subject of wife abuse in the manner of a short-form drama.
I had known more instances of this behaviour than I would have preferred to have been made aware of and could not for the life of me imagine how someone could hit a woman, not only once but many, many times.
Fantastic Voyage.
It's almost quaint, this one. It has a strong feel of the Fifties variety show to it. A cavil in passing - if I'd been in the position of the mid-Sixties Rolling Stones, I definitely would have gone on the Sunday Night At The London Palladium show's revolving stage.
They had refused to stand on the roundabout with the other acts at the end of the show, as it didn't fit in with their rebellious image. I was surprised to read that the American entertainer Judy Garland also refused a whirl, as she was too emotionally upset. Who knew?
I would have been shyly clawing my way past Jimmy Tarbuck to get on. I remember my mother being excited about the first time this show appeared on television in 1955.
My father had bought our set for Princess Elizabeth's coronation in 1953 and it had opened up a new world for us. Guy Mitchell was apparently an exciting part of this world as my mother went all schoolgirl when he came on screen and sang She Wears Red Feathers (And A Hula Hula Skirt).
This song's chord structure (Fantastic Voyage, I mean, not She Wears Red Feathers) appeared on the album Lodger in two forms. First, as it appears here and then further in as Boys Keep Swinging (they were men's dresses, I tell you). Both the tempo and top-line melody are rewritten.
I did this again on the album Scary Monsters (And Super Creeps). It proved nothing. Thinking about it, Guy Mitchell would have done this song proud.
Loving The Alien.
I'm trying to come up with a little-used word for each song entry. I've not got one for this song. And this song is not, it may surprise you to know, another ode to little green Martians. Oh, recidivism, that'll fit.
Time Will Crawl
There are a host of songs that I've recorded over the years that for one reason or another (clenched teeth) I've often wanted to re-record some time in the future. This track from Never Let Me Down is one of those.
I've replaced the drum machine with true drums and added some crickety strings and remixed. I'm very fond of this new version with its Neil Young of Shortlands accents. Oh, to redo the rest of that album.
One Saturday afternoon in April 1986, along with some other musicians I was taking a break from recording at Montreux studios in Switzerland. It was a beautiful day and we were outside on a small piece of lawn facing the Alps and the lake.
Our engineer, who had been listening to the radio, shot out of the studio and shouted: 'There's a whole lot of s*** going on in Russia.'
The Swiss news had picked up a Norwegian radio station that was screaming - to anyone who would listen - that huge billowing clouds were moving over from the Motherland and they weren't rain clouds. This was the first news in Europe of the satanic Chernobyl.
I phoned a writer friend in London, but he hadn't heard anything about it. It wasn't for many more hours that the story started trickling out as major news.
For those first few moments it felt sort of claustrophobic to know you were one of only a few witnesses to something of this magnitude.
Over the next couple of months a complicated crucible of impressions collected in my head prompted by this insanity, any one of which could have become a song. I stuck them all in Time Will Crawl. That last sentence rhymes.
Hang On To Yourself (live).
Ziggy and the Spiders had played around 50 UK shows total, and this Santa Monica performance, from October 20, 1972, would be our 12th in America.
Although of only bootleg quality and despite the drums and bass being casually miked, I hope you can feel our real thrill here of presenting the band to a radio audience for the first time. I necessarily took the most centre-stage position as easily as an old ham from Bromley Repertory would, though in reality I was deadly nervous.
This was our first live American radio broadcast, so it was a big deal. We fluffed a lot of stuff that night, but the enthusiasm and pride stand 10ft tall.
One astounding thing about Mainman, my management at the time, is that for the 18 months of the Spiders' life-cycle (and after, actually) they never arranged for us to play anywhere in Europe where Ziggy was a proverbial monster. No tours, no shows, not even Paris.
I never understood that and was pretty miserable about it at the time, but now realise how naive and unprepared my management was for the serious job of actually managing.
© David Bowie 2008.
---
OUVREZ LE CHIEN LIVE 95 ALBUM
26th June 2020
Parlophone Records is proud to announce that DAVID BOWIE OUVREZ LE CHIEN (LIVE DALLAS 95) (a previously unreleased live album), will be made available on all streaming services from 3rd July.
'Teenage Wildlife (Live Dallas 95)' from the album, is available to stream from today 26th June.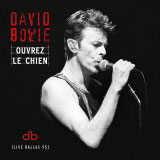 OUVREZ LE CHIEN was recorded live at the Starplex Amphitheatre, Dallas, 13th October 1995, during the US leg of the Outside World Tour.
The phrase OUVREZ LE CHIEN (translated from the French to "OPEN THE DOG"), originally appeared in the song 'All The Madmen' from The Man Who Sold The World (which celebrates its 50th anniversary this year), albeit without the z. Bowie also used the phrase for his 1993 song 'Buddha Of Suburbia', once again spelling "ouvre" without a z. The z was added when the phrase and its English translation were prominently featured in the stage set of the 1995 Outside World Tour.
OUVREZ LE CHIEN also features two bonus tracks 'Moonage Daydream' and 'Under Pressure' recorded live at the National Exhibition Centre, Birmingham, 13th December 1995. Previously available on the Hallo Spaceboy CD single, both tracks are making their streaming debut.
OUVREZ LE CHIEN was produced by David Bowie and recorded by Steve Guest. *Mixed by David Richards at Mountain Studios, Switzerland, assisted by Sam Curtis. The musicians are David Bowie - vocals and saxophone, Carlos Alomar - rhythm guitar, Reeves Gabrels - lead guitar and vocals, Gail Ann Dorsey - bass and vocals, Zachary Alford - drums, Peter Schwartz - keyboards and synthesizers, George Simms - vocals and keyboards, Mike Garson - piano and keyboards.
The cover image of OUVREZ LE CHIEN was taken by IMAN during the 95 tour.
DAVID BOWIE - OUVREZ LE CHIEN tracklisting:
Look Back In Anger (David Bowie/Brian Eno)
The Hearts Filthy Lesson (David Bowie/Brian Eno/Michael Garson/Sterling Campbell/Erdal Kizilcay/Reeves Gabrels)
The Voyeur Of Utter Destruction (As Beauty) (David Bowie/Brian Eno/Reeves Gabrels)
I Have Not Been To Oxford Town (David Bowie/Brian Eno)
Outside (David Bowie/Kevin Armstrong)
Andy Warhol (David Bowie)
Breaking Glass (David Bowie/George Murray/Dennis Davis)
The Man Who Sold The World (David Bowie)
We Prick You (David Bowie/Brian Eno)
I'm Deranged (David Bowie/Brian Eno)
Joe The Lion (David Bowie)
Nite Flights (Scott Engel)
Under Pressure (David Bowie/Freddie Mercury/Roger Taylor/John Deacon/Brian May)
Teenage Wildlife (David Bowie)
Recorded live at the Starplex Amphitheatre, Dallas, 13th October 1995
Bonus Tracks:
Moonage Daydream * (David Bowie)
Under Pressure * (David Bowie/Freddie Mercury/Roger Taylor/John Deacon/Brian May)
*Both recorded live at the National Exhibition Centre (Hall 5), Birmingham, 13th December 1995.
From davidbowie.com
---
BOWIE GLASTONBURY 2000
25th June 2020
• On this day, 20 years ago, DAVID BOWIE headlined Glastonbury Festival on his 2nd appearance there in 2000...
BBC TWO are showing David Bowie's full two-hour performance from Glastonbury Festival 2000 on Sunday evening 28th June at 21.30 - [More details].
---
AND THE BITS FLEW FAR AND WIDE...
23rd June 2020
• On this day, 6 years ago, DAVID BOWIE released the Diamond Dogs 40th Anniversary Picture Disc Single in 2014...
• On this day, 49 years ago, DAVID BOWIE performed at Glastonbury Festival for the first time in 1971. David is pictured here leaving the Eavises' farmhouse. For the performance he wore a blue Magician's cloak and a hat purchased from 'The Universal Witness' boutique on the Fulham Road. Photographs © Gabi Nasemann...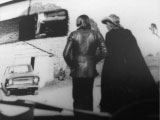 ---
ALBUMTOALBUM ★ PODCAST #1
22nd June 2020
Listen in the the first of three parts for the DAVID BOWIE: ALBUMTOALBUM ★ podcasts.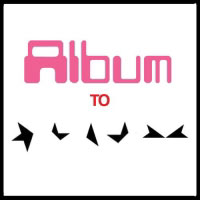 Welcome to the first of a three part megachat with musicians DONNY McCASLIN and LEAH KARDOS, as they discuss at length the life and times of the final epic album, 2016's ★
2016's ★ is a dense, darkly textured epic that reveals Bowie in full flight as a musician, improvisator, lyricist and performer, a tour de force that demonstrated that Bowie was as much at ease with his past as he was with his present.
A remarkable accomplishment indeed, of course, for as we know this was Bowie's farewell. And what an album ★ is. Like Johnny Cash or Leonard Cohen, Bowie left us with a complex and astonishingly powerful final statement. It's the sound of an artist at the top of his game, confident, with nothing to prove and that fertile, quicksilver mind running at full throttle.
It was clear that Bowie wanted something different, yet again, for ★ and in New York based jazz saxophonist and bandleader Donny McCaslin, he found it. An acclaimed composer, performer and lynchpin of the experimental jazz scene, McCaslin's love of improvisation and passion for ensemble playing created a secure, inspiring pocket around the singer, from where he emerged with some of his greatest tunes. Bringing us a melange of styles from avant-jazz to electro beats, reflective acoustic strumming to theatrical overtures (very much in Bowie's mind as he was simultaneously preparing the stage show 'Lazarus'), ★ remains not only the ultimate masterpiece of Bowie's recording career, but the last masterpiece he would ever do.
Also joining on this introductory episode, where we set the scene and get acquainted with Donny, is Leah Kardos - composer/producer, and music scholar and currently senior lecturer in Music at Kingston University near London. She is co-founder of the university's Visconti Studio with the one and only Tony Visconti and also runs the Kingston Uni Stylophone Orchestra (the only group of its kind in the world). She is currently writing a book about Bowie's late-period work (2013-2016) called "Blackstar Theory: David Bowie's Death Art", out next year via Bloomsbury Publishing.
You can tune in via audioboom.com
David Bowie: ALBUMTOALBUM podcasts are presented and produced by Arsalan Mohammad.
---
GARSON GUEST LISTENING PARTY
20th June 2020
Update: Note new time - MIKE GARSON will be live tweeting DAVID BOWIE's 1973 Aladdin Sane album in its entirety on Sunday, 28th June at 12.00 (Los Angeles) / 20.00 (UK) with TIM BURGESS Listening Party on Twitter.
To join in all you have to simply do is... stream or play the album and follow Tim Burgess and Mike Garson on Twitter, then you can read and interact with him as we enjoy and discuss the album in real time.
Ask your questions / share memories and so on using #timstwitterlisteningparty
For more details and information, pop on over to twitter.com/listeningparty
---
SPACE ODDITY VINYL PICTURE DISC OUT!
19th June 2020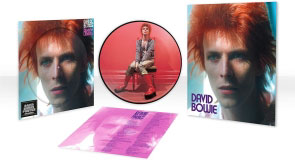 Released today is the limited edition SPACE ODDITY Vinyl Picture Disc.
Originally this was the RCA re-release of DAVID BOWIE's 2nd album.
This new Parlophone LP picture disc features the same two 1972 Mick Rock photographs taken at Haddon Hall in Beckenham, albeit in much better quality.
Also included is a replica of the cover album poster.
The tracklisting runs as follows:
SIDE: 1
1. Space Oddity (2009 remaster)
2. Unwashed And Somewhat Slightly Dazed [includes Don't Sit Down] (2009 remaster)
3. Letter To Hermione (2009 remaster)
4. Cygnet Committee (2009 remaster)
SIDE: 2
1. Janine (2009 remaster)
2. An Occasional Dream (2009 remaster)
3. Wild Eyed Boy From Freecloud (2009 remaster)
4. God Knows I'm Good (2009 remaster)
5. Memory Of A Free Festival (2009 remaster)
You can purchase NOW!
---
AND THE BITS FLEW FAR AND WIDE...
16th June 2020
• Take a look at the DAVID BOWIE items in OMEGA AUCTIONS Music Memorabilia and Records auction which takes place on 30th June and 1st July - [more details]...
• On this day, 48 years ago, DAVID BOWIE released his immortal The Rise and Fall of Ziggy Stardust and The Spiders From Mars album in 1972...
• On this day, 3 years ago, DAVID BOWIE Cracked Actor (Live Los Angeles '74) 2CD was released in 2017...
• On this day, 3 years ago, DAVID BOWIE Be My Wife 40th Anniversary 7" Picture Disc Single was released in 2017...
---
DAVID BOWIE NIGHT ON BBC 2
8th June 2020
This coming Saturday is DAVID BOWIE NIGHT on BBC 2 TV which begins at 21.15 on 13th June and continues through midnight 14th until 2.15am GMT.
All THREE Francis Whately documentaries are being shown in order: 'David Bowie: Finding Fame' at 21.15pm, 'David Bowie: Five Years' at 22.45pm and 'David Bowie: The Last Five Years' at 00.15am.
The final programme is the Top Of The Pops 2, special episode celebrating Bowie at 1.45am.
For more details, visit the bbc.co.uk website.
---
TIN MACHINE II FINALLY GETS RERELEASED
7th June 2020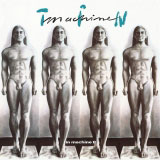 Released next month on 17th July is a limited edition silver coloured vinyl version
of the TIN MACHINE II album, as well as CD format
.
This 180 gram audiophile vinyl features an insert and a special spot varnished sleeve.
Originally released by Victory Music in 1991, 'Tin Machine II' is the second and final studio album by Tin Machine (David Bowie, Reeves Gabrels, Hunt Sales and Tony Sales). After this album and the supporting tour, frontman David Bowie resumed his solo career.
'Tin Machine II's' reputation has only increased over the years. Uncut magazine placed the album on their list of 50 Great Lost Albums (their list of great albums not currently available for purchase), calling the album 'extraordinary'.
As with all Bowie albums, there are plenty of strong tracks here to make this a must have. Opening track 'Baby Universal' is pure Bowie. He re-recorded this track in 1996 for his 1997 album 'Earthling', but the track was not released on the album. It was eventually released in 2020 on the Bowie EP 'Is it Any Wonder?'. The first single 'You Belong in Rock n' Roll' was released ahead of the album and peaked at No. 33 in the UK. The second single 'Baby Universal' achieved success on the Modern Rock chart in the USA, where it reached No. 21, and the third and last single 'One Shot' became an even bigger hit, reaching No.3.
The album's cover (which was censored for its original USA release!) was created by Edward Bell, who had previously worked with Bowie in making artwork for 'Scary Monsters'. The MOV cover features a spot varnish finish.
Music On Vinyl gives Tin Machine II its first vinyl re-release since the 1991 original, and it is pressed on coloured vinyl for the very first time. The initial pressing is a limited edition on silver coloured vinyl. The CD is released simultaneously on Music On CD ) and both the LP and the CD versions feature the hidden and unlisted track 'Hammerhead' (instrumental).
The vinyl tracklisting runs as follows:
SIDE A:
1. Baby Universal
2. One Shot
3. You Belong In Rock N' Roll
4. If There Is Something
5. Amlapura
6. Betty Wrong
SIDE B:
1. You Can't Talk
2. Stateside
3. Shopping For Girls
4. A Big Hurt
5. Sorry
6. Goodbye Mr. Ed
7. Hammerhead (Instrumental) (hidden track/unlisted)
You can pre-order both the silver vinyl
and CD
formats now.
---
ON THIS DAY...
6th June 2020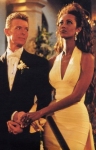 Today marks the 28th anniversary of DAVID and IMAN's wedding ceremony at Saint James Episcopal Church, in Florence, Italy.
The best man was David's son Duncan, with chief usher Alan Edwards.
Iman's maid of honour was her best friend Bethann Hardison.
Besides immediate family, among the sixty-eight invited guests were Yoko Ono, Brian Eno and his wife Anthea, Bono Vox, Eric Idle and his wife Tanya, Geoff MacCormack, George Underwood, Corinne Schwab, Jennifer Ichida (Duncan's then girlfriend), Hervé Léger (who designed Iman's dress), Thierry Mugler (who designed David's suit) and hair arranged by Teddy Antolin. Teddy was a very special guest - in a way responsible for what was happening that day, because it was he who introduced David and Iman at a dinner party two years previously in Los Angeles.
During the ceremony, Geoff MacCormack read Psalm 121 during the service and David's cousin Kristina Amadeus read from Corinthians.
You can click here to read an article from Hello! magazine entitled 'The Wedding of David Bowie and Iman' by Brian Aris from the BW press archive.
---
INTRODUCING DAVIE JONES WITH THE KING-BEES
5th June 2020

Today marks the anniversary of DAVID BOWIE's first ever lead vocal single release 'Liza Jane' credited to Davie Jones with The King Bees, which was released 56 years ago today, 5th June 1964 on the Vocalion Pop label (V 9221).
Featuring seventeen-year-old Davie Jones (vocals and saxophone), George Underwood (guitar), Roger Bluck (guitar), Francis Howard (bass) and Robert Allen (drums).
Although credited to Leslie Conn, David's then manager who negotiated a one-single deal with Decca Records, George Underwood said the song was originally an old Negro spiritual that the band played around with and came up with this R'n'B song.
Leslie Conn's recollection of the events in 1997:
"I can tell you that I have got a pretty retentive memory, but that is something I can't clearly recall. I used to write songs except that I don't write music and I don't play piano. When the boys were jamming to kind of come up with some ideas to make a record, they came up with some six bar blues, which everyone uses. As they were doing that, I came up with my own idea, which came from nowhere, and we improvised and the song came together. I mean, I would never take credit for something that I never did and I know David wouldn't have agreed for me to sign the contract as writer if he had wrote it himself. I would never have stolen someone else's song on principle. I know that I'm quite vague on that and I can't be absolutely sure how it all came about, but I know that I did come up with a lot of ideas. As for the production of the song that was most certainly me, I arranged and organised the whole thing and I always produced the material I was arranging with Decca at that time. George Underwood is definitely wrong on that point.
"There is a funny story while were still on the subject of 'Liza Jane'. When David and I parted company I went off to live and work in Majorca for a few years and one day I was on the phone to my mother and she said, 'what shall I do with those records I have in the garage' which were a few hundred copies of 'Liza Jane'. So I replied, 'Throw them out', and she did. The last time David came up here he said, 'Have you got any of those records we made, you know they're worth over a hundred pounds each!' I told him I got my mother to throw them all out! We had to laugh."
Backed with 'Louie Louie Go Home', written by Paul Revere and Mark Lindsay, which was incidentally pencilled in as the A-side, both songs were recorded in a seven-hour session at Decca Studios in Broadhurst Gardens, West Hampstead.
The single was re-released by Decca in September 1978 (catalogue number F 13807) and beware there are counterfeit Vocalion copies in circulation. Produced in the USA in 70s, the tell-tale difference between the original and the illegal pressings is the matrix number. On the original 1964 issue the matrix number is machine stamped on the vinyl and on the fake copies it is handwritten.
The official press release for the single from the press room of the Dick James Organisation in May 1964 read...
INTRODUCING DAVIE JONES WITH THE KING-BEES... AND THEIR FIRST DISC 'LIZA JANE'
Pop Music isn't all affluence. Just ask new seventeen year old recording star Davie Jones. Time was (two months ago, in fact) when he and his group were almost on their uppers. No money, bad equipment. Then Davie had a brainwave. "I had been reading a lot in the papers about John Bloom," says Davie. "So I put pen to paper and wrote him a letter." David told Bloom that he had the chance of backing one of the most talented and up-and-coming groups on the pop scene. All he had to do was advance the several hundred pounds it requires to outfit a pop group with the best equipment.
Davie didn't get the money, but he did get a telegram next day from John Bloom giving the phone number of Artist's Manager Leslie Conn. Davie got in touch, he was rewarded with a booking at Bloom's Wedding Anniversary Party. "We were a dismal failure", recalls Davie. "It was a dinner dress affair and we turned up in jeans and sweat shirts and played our usual brand of rhythm and blues. It didn't go down too well. Still we'll know better next time."
However, all's well that ends well. Leslie Conn liked the earthy type of music the group played, arranged an audition with Decca Records which resulted in a contract and the first release by David Jones with the King-Bees. "Liza Jane", released by Decca (Vocalion 9221) on June 5th.
DAVIE JONES WITH THE KING-BEES MET AT BARBERS
Davie Jones met up with his four member backing group the King-Bees when he visited his local barber shop in Bromley. In between clips he got chatting to the four lads, also there to be sheared, about their musical interests, and before you could say "Short back and sides", they decided to join forces.
The group specialise in hard-driving, uncompromising R & B, a brand of music that has won for them a dedicated following in the London area, a following which should soon be spreading throughout the length and breadth of England on the strength of their first disc.
"LIZA JANE", is a beaty, action packed disc which features the direct no-holds-barred Davie Jones vocal delivery. The King-Bees supply a hard core, R & B backing and the whole thing is crowned by a catchy chorus featuring the line "Little Liza Jane".
DAVIE JONES - Seventeen years old, fair haired Davie first got interested in pop music when he was ten. His father's secretary (Davie's father in P.R.O. for Dr. Barnardo's homes) who had previously worked for a disc company, sent Davie a 'Demo' copy of a new Little Richard disc. As the phrase goes, Davie was "knocked out", and when he had scraped together a few pounds of his pocket money, bought a plastic saxophone. Eventually he progressed on to the real thing. Lessons were the next step. "My idol on saxophone has always been Ronnie Ross", says Davie, "So I looked up his name up in the phone book and asked him if he would give me lessons." Ross agreed, but after Davie played him a few bars Ross's comment was: "Right now we can start working on you, that was bloody awful!" Davie gave up his music to take his G.C.E. at 15, then left school and joined an advertising agency as a commercial artist, where he still works.
When he left school Davie was able to concentrated on his music again, this time mainly as a vocalist, playing dance halls and clubs in and around the Bromley area. Then came the hair-cut and the letter to John Bloom...
Davie's favourite vocalists are Little Richard, Bob Dylan and John Lee Hooker. Apart from the saxophone he also plays the guitar. He dislikes Adams apples, and lists as his interests Baseball, American Football and collecting Boots. A handsome six footer with a warm and engaging personality, Davie Jones has all it takes to get to the show business heights, including... talent.
---
HB2U REEVES GABRELS
4th June 2020
Very Happy Birthday wishes to REEVES GABRELS.
Reeves will be giving a guided tour of Bowie's Earthling album on the TIM BURGESS Listening Party on Twitter at 21.00 GMT on Saturday 6th June - More details
---
RSD 2020 BOWIE RELEASE DATES
3rd June 2020
All the DAVID BOWIE RSD 2020 releases are out on the first of the three dates on 29th August, apart from OST: The Turning - The Turning: Kate's Diary which is released on 24th October.
29th August:
David Bowie - ChangesNowBowie - Parlophone - 1LP, single sleeve with full colour inner.
David Bowie - ChangesNowBowie - Parlophone - 1CD Digipack.
£1 will be donated to the War Child charity on each unit sold.
David Bowie - I'm Only Dancing (The Soul Tour '74) - Parlophone - 2LP widespine 2 inner sleeves.
David Bowie - I'm Only Dancing (The Soul Tour '74) - Parlophone - 2CD Digipack.
Biffy Clyro - 'Moderns' - The Modern Lepper / Modern Love - Warner Records Label - 7" white vinyl.
Includes Biffy Clyro's covers of two incredible songs: Modern Leper (Frightened Rabbit) Modern Love (David Bowie). All proceeds will be donated to 'Tiny Changes', a mental health charity set up in memory of Scott Hutchison.
Hanterhir - Schizophrenia (Sonic Youth) / Dancing Out In Space (David Bowie) - Easy Action - 7" colour vinyl.
Exclusive covers single. Hanterhir have emerged from the last 18 months with a very respectful bagful of top album reviews and critical acclaim. Prior to the brand-new album 'There is no one to trust' campaign in the late spring - early summer of 2020 they release an exclusive one off covers single of their wild interpretations of songs by Bowie and Sonic Youth.
24th October:
OST: The Turning - The Turning: Kate's Diary - MusicOnVinyl - 1LP dark red and black marbled vinyl.
This special soundtrack release includes a brand new, never-before-heard unreleased song 'American Landfill' by Kristeen Young featuring David Bowie, plus an unreleased acoustic version of 'Mother' by Courtney Love. Neither of these tracks appear on the CD version of the soundtrack, and none will be made available again in physical format after this release is sold out. This is a one off chance to own this unique Bowie track! Also includes a song by The Aubreys, featuring Stranger Things actor Finn Wolfhard, and presented on stunning Red/Black marbled vinyl. UK QTY: 1,000 / Global QTY: 2,500
More details and info over on recordstoreday.co.uk
---
I'M ONLY DANCING FOR RSD 2020
1st June 2020

Update: All Bowie releases are out on the first of the three rescheduled RSD dates on 29th August...

Record Store Day 2020 has now been further postponed worldwide and now takes place on three different dates: 29th August, 26th September and 24th October due to the safety of the general public.

RSD 2020 sees the release of previously unissued live 1974 recordings of DAVID BOWIE entitled: I'M ONLY DANCING (THE SOUL TOUR 74) on 2 LP Vinyl and 2 CD formats released for RECORD STORE DAY 2020 on 20th June.




DAVID BOWIE - RECORD STORE DAY 2020 - NEVER BEFORE HEARD 1974 LIVE RECORDINGS UNEARTHED:

'I'M ONLY DANCING (THE SOUL TOUR 74)' (2 LP / 2 CD) LIMITED EDITION RECORD STORE DAY 2020 RELEASE




In addition to the previously announced Record Store Day 2020 release of CHANGESNOWBOWIE, Parlophone Records are proud to also announce the unearthing of never before heard recordings of David Bowie in concert in 1974 in the form of I'M ONLY DANCING (THE SOUL TOUR 74) on 2 LP and 2 CD.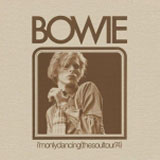 Taken from recently discovered sources in The David Bowie Archive®, I'M ONLY DANCING (THE SOUL TOUR 74) was recorded mostly during David's performance at the Michigan Palace, Detroit on 20th October 1974, with the encores taken from the Municipal Auditorium, Nashville on 30th November 1974. The only song missing from the full set on the 20th October performance is 'Diamond Dogs' which was unfortunately only recorded in part. To make up for that it was decided to include the encores from the 30th November performance which featured 'Diamond Dogs' but also enables a fuller representation of the set from The Soul Tour including such numbers as 'Knock On Wood' and the 'Foot Stomping' / 'I Wish I Could Shimmy Like My Sister Kate' medley.
The Soul Tour was a radical departure from the first part of the 1974 Diamond Dogs theatrical extravaganza. During a three week break in late 1974, the Diamond Dogs Tour's elaborate six-ton Hunger City stage set was drastically stripped back, and the tour's set list overhauled to include as-yet-unreleased tracks from the Young Americans sessions at Sigma Sound in Philadelphia. The Soul Tour also featured a revamped band, augmented to include musicians and vocalists from those sessions, and rechristened The Mike Garson Band.
I'M ONLY DANCING (THE SOUL TOUR 74) follows on from the previous Record Store Day 2 LP release Cracked Actor (Live Los Angeles '74) and is an incredible historical document of a performer and band at the height of their live powers. The artwork for both the 2 LP and 2 CD releases is based on the original design for the programmes available at venues for dates on The Soul Tour. The Soul Tour has taken on a mythical status among Bowie fans, as the tour visited fewer than twenty cities in the East and South of US. This is the first time that audio from this incarnation of the tour has ever been officially released.
DAVID BOWIE - I'M ONLY DANCING (THE SOUL TOUR 74) (2 LP / 2 CD) tracklisting
CD 1
LP Side 1
1. Introduction - Memory Of A Free Festival
2. Rebel Rebel
3. John, I'm Only Dancing (Again)
4. Sorrow
5. Changes
6. 1984
LP Side 2
1. Moonage Daydream
2. Rock 'N Roll With Me
3. Love Me Do / The Jean Genie
4. Young Americans
CD 2
LP Side 3
1. Can You Hear Me?
2. It's Gonna Be Me
3. Somebody Up There Likes Me
4. Suffragette City
LP Side 4
1. Rock 'N' Roll Suicide
2. Panic In Detroit
3. Knock On Wood *
4. Foot Stomping / I Wish I Could Shimmy Like My Sister Kate / Foot Stomping *
5. Diamond Dogs / It's Only Rock 'n' Roll (But I like It) / Diamond Dogs *
Recorded at the Michigan Palace, Detroit on 20th October 1974 and * at the Municipal Auditorium, Nashville on 30th November 1974.
Musicians:
David Bowie - Vocals, 12-string acoustic guitar, harmonica.
The Mike Garson Band:
Earl Slick - Guitar
Carlos Alomar - Guitar
Mike Garson - Piano, Mellotron
David Sanborn - Alto sax, flute
Pablo Rosario - Percussion
Emir Ksasan - Bass
Dennis Davis - Drums
Backing vocals - Warren Peace, Anthony Hinton, Luther Vandross, Ava Cherry, Robin Clark and Diane Sumler.
These recordings have been mastered from the only available sources to provide the best sound quality possible. Any flaws and distortion are inherent in the original sources and we hope the historical importance of the recordings outweighs any such imperfections and does not detract from the enjoyment of the performances.
From davidbowie.com website.
---
A LISTENING PARTY WITH REEVES GABRELS
1st June 2020
This Saturday sees REEVES GABRELS guided tour of Bowie's Earthling album on the TIM BURGESS Listening Party on Twitter Saturday 6th June at 9.00pm GMT
To join in all you have to simply do is... stream or play the album and follow Tim Burgess and Reeves Gabrels on Twitter, then you can read the tweets in real time.
Ask your questions / share memories and so on using #timstwitterlisteningparty
For more details and information, pop on over to twitter.com/Tim_Burgess
---
GOOD DAY FOR IT, SIR
1st June 2020
All set for release this month on 15th June is the Blu-ray version of MERRY CHRISTMAS, MR. LAWRENCE which stars DAVID BOWIE, Takeshi Kitano, Tom Conti and directed by Nagisa Oshima.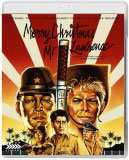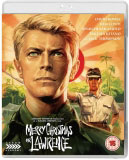 This Arrow Academy Blu-ray release features a reversible sleeve featuring original and newly commissioned artwork, as well as other bonus goodies.
Synopsis: David Bowie stars in Nagisa Oshima's 1983 Palme d'Or-nominated portrait of resilience, pride, friendship and obsession among four very different men confined in the stifling jungle heat of a Japanese prisoner-of-war camp in Java during World War II.
In 1942, Major Jack Celliers (Bowie) is captured by Japanese soldiers, and after a brutal trial sent, physically debilitated but indomitable in mind, to a POW camp overseen by the zealous Captain Yonoi (Ryuichi Sakamoto). Celliers stubbornness sees him locked in a battle of wills with the camp's new commandant, a man obsessed with discipline and the glory of Imperial Japan who becomes unnaturally preoccupied with the young Major, while Lieutenant Colonel Lawrence (Tom Conti), the only inmate with a degree of sympathy for Japanese culture and an understanding of the language, attempts to bridge the divide through his friendship with Yonoi's second-in-command, Sergeant Hara (Takeshi Kitano), a man possessing a surprising degree of compassion beneath his cruel facade.
Produced by Jeremy Thomas (The Last Emperor, The Sheltering Sky), it was the first English-language film by Oshima (Death by Hanging, In the Realm of the Senses, Gohatto), a leading light of Japanese New Wave cinema, and provided breakthrough big-screen roles for comedian Takeshi Kitano and musician Ryuichi Sakamoto, who also composed the film's hauntingly memorable BAFTA-winning score. This powerful wartime drama was adapted from Laurens van der Post's autobiographical novel The Seed and the Sower (1963) by screenwriter Paul Mayersberg (The Man Who Fell To Earth).
SPECIAL EDITION CONTENTS
- High Definition Blu-ray (1080p) presentation
- Original uncompressed stereo audio
- The Man Who Left His Soul on Film (1983), Paul Joyce's 82-minute documentary profile of Nagisa Oshima
- The Oshima Gang (1983), a 30-minute documentary following the film's cast and makers at the 1983 Cannes Film Festival
- Video interviews with producer Jeremy Thomas and actor-composer Ryuichi Sakamoto
- Exclusive newly filmed interview with critic Tony Rayns
- Original theatrical trailer
- Image gallery
- Reversible sleeve featuring original and newly commissioned artwork by Sam Hadley
- FIRST PRESSING ONLY: Illustrated collector's booklet featuring new writing on the film by Jasper Sharp
You can pre-order
NOW!
---
MOONIVERSE
1st June 2020
If you're into the DUNCAN JONES Moon / Mute / Madi trilogy you'll know all about the final instalment MADI.
Madi: Once Upon A Time In The Future is a sci-fi graphic novel by Duncan Jones, Alex de Campi and some of the best artists in comics.
To give you a taster of this amazing project, you can download the first 19 pages of Madi HERE
Check out the kickstarter page which details everything you need to know.
---
SPACE ODDITY VINYL PICTURE DISC
1st June 2020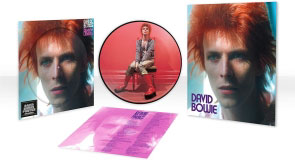 Released later this month on 19th June is the limited edition SPACE ODDITY Vinyl Picture Disc.
Originally this was the RCA re-release of DAVID BOWIE's 2nd album.
This new Parlophone LP picture disc features the same two 1972 Mick Rock photographs taken at Haddon Hall in Beckenham, albeit in much better quality.
Also included is a replica of the cover album poster.
The tracklisting runs as follows:
SIDE: 1
1. Space Oddity (2009 remaster)
2. Unwashed And Somewhat Slightly Dazed [includes Don't Sit Down] (2009 remaster)
3. Letter To Hermione (2009 remaster)
4. Cygnet Committee (2009 remaster)
SIDE: 2
1. Janine (2009 remaster)
2. An Occasional Dream (2009 remaster)
3. Wild Eyed Boy From Freecloud (2009 remaster)
4. God Knows I'm Good (2009 remaster)
5. Memory Of A Free Festival (2009 remaster)
You can pre-order NOW!
---
REMINDERS: NEW and UPCOMING BOWIE RELEASES...
June 2020
• DAVID BOWIE - CHANGES: A LIFE IN PICTURES 1947-2016 by Chris Welch, hardcover, 160-pages, to be published on 3rd September - more details
• OFFICIAL DAVID BOWIE 2021 SQUARE WALL CALENDAR 16 months, 28-pages - available from 31st August 2020 - more details
• TIN MACHINE II to be rereleased on 17th July in limited edition silver coloured vinyl and CD - more details
• ABSOLUTE BEGINNERS: The Original Motion Picture Soundtrack released on 17th July available on Vinyl LP and CD - more details
---
DAVID BOWIE SPACE ODDITY Vinyl Picture Disc, released on 19th June - more details
MERRY CHRISTMAS, MR. LAWRENCE Blu-ray version released on 15th June - more details
2018 softback edition of DAVID BOWIE WORLD 7" RECORDS DISCOGRAPHY 1964 - 1981 book by MARSHALL JARMAN and RETO STÖCKLIN visit marmot-publishing.com for more details.
Exclusive DAVID BOWIE lino-cut print available to PURCHASE - don't hang around, these are ALL the remaining original left-over stock from 36 years ago, once they've gone, they've gone!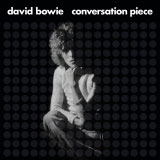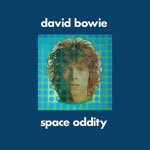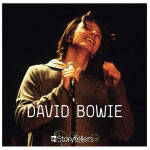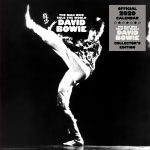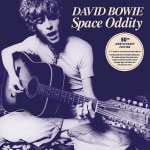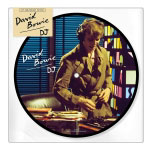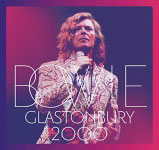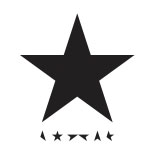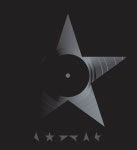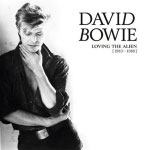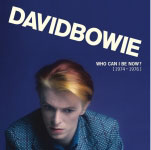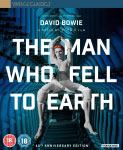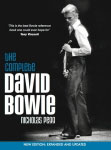 ---
---
DAVID BOWIE WONDERWORLD NEWS ARCHIVE
May | April | March | February | January
2019 Bowie News | 2018 Bowie News | 2017 Bowie News
2016 Bowie News | 2015 Bowie News | 2014 Bowie News | 2013 Bowie News
2012 Bowie News | 2011 Bowie News | 2010 Bowie News | 2009 Bowie News
2008 Bowie News | 2007 Bowie News | 2006 Bowie News | 2005 Bowie News
2004 Bowie News | 2003 Bowie News | 2002 Bowie News | 2001 Bowie News
2000 Bowie News | 1999 Bowie News | 1998 Bowie News | 1997 Bowie News



| | |
| --- | --- |
| Created: June 2020 © Paul Kinder | Last Updated: 29/6/20 |