NOVEMBER 1998 - DAVID BOWIE NEWS
---
EXCLUSIVE: THE HEROES PROJECT
30th November 1998



The aim of THE HEROES PROJECT is to influence SOCIAL ATTITUDE. All proceeds from the sale of this recording will contribute to the staging of events to encourage the social integration of disabled people into mainstream society.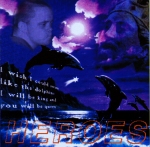 Performed by "THE HEROES" featuring THE DIAMONDOGZ, written by DAVID BOWIE/ENO
Produced by Winstanley/Day/Beckett @ The Cutting Rooms.
EMI Music Publishing / BMG Songs Ltd / RZO Music RFR.
Rawfish Records, City College, Manchester Rawfish Web site

Taken from the album ACCESS ALL AREAS With the support of THE COOPERATIVE BANK.

COMMUNITY LEISURE PROJECTS (CLP) stage social integration events across the North West of England region.

We would like to say a huge "thanks" to everybody who has been connected in any way, shape or form with this recording. You know who you are, we know what you did. To all at MBM, The Diamondogz, The Cutting Rooms, Rawfish Records and Principal Image. Your assistance has been invaluable. Produced by Tom Winstanley, Terry Day and Greg Beckett. Engineered by Tom Winstanley. Cover design by David Langford. "Heroes" is taken from the album "Access All Areas". It is dedicated to anyone who feels Trapped Inside The World Outside.

Due to the large amount of interest being shown in The Heroes CD Album 'Access All Areas', a reservation list has been set up for advanced ordering of the CD. You can reserve your copy by simply registering your order today.

Access All Areas will be a special limited edition collection of Heroes songs. It will be released in the Spring of 1999 and will NOT be available on general release with availability being strictly limited to people who have pre registered their individually numbered copy.

m The price for Access All Areas will be £15 per copy. Please do not send any payments now - but it is important to register for your copy in advance as "Access All Areas" will only be made available to people who have pre registered their order.

---
UNIQUE DAVID BOWIE AUCTION NOW ON!
27th November 1998



Started on: 27th November 1988 at 8.00 GMT
Finishes on: 5th December 1988 at 09.00 GMT

Due to an massive influx of email bids for items in the auction, David Priest has brought forward the starting date.

You can now start bidding on all the items in the Bowie Auction NOW.

---
WE CAN BE "HEROES" - Updated
27th November 1998



A unique charity cover version of the DAVID BOWIE classic anthem "HEROES" is released on 1st December 1998.

Performed by "THE HEROES" featuring THE DIAMONDOGZ who are the actual people who will benefit directly from proceeds raised.

COMMUNITY LEISURE PROJECTS is dedicated to helping 1,600 local children and young people with special needs.

With various disabilities, ranging from physical to learning difficulties - they are all special people each with a special need.

Released on the RAW FISH label (cat no. RFRCDS1).

Available directly from:


Community Leisure Projects (CLP)
Suite 14B, 3rd Floor
St. James's Building
79 Oxford Street
Manchester, M1 6EJ
England, United Kingdom
Tel: 0161 236 1878. Fax: 0161 228 0085
Prices includes all postage and packing.
UK: £4.00 / US: $7.00
Please make cheques payable to: CLP

Credit Card Hotline: 0161 236 1878 or by fax: 0161 228 0085

LORRAINE WORSLEY Director of Community Leisure Projects
..."We are not promoting a worthy cause, we are supporting a basic right."

..."We believe there is no better way to use direct integration to promote disability awareness."
"The Heroes" TV/Press Launch Party - 30th November 1998.

Community Leisure Projects is a UK Registered Charity (No. 1016634).

---
BOWIE DAY ON VH1 (UK)
27th November 1998

There is a DAVID BOWIE day on VH1 (UK) on the 3rd December starting at 8.30am.
08.30 - Planet Rock Profiles / Greatest Hits Of Bowie
17.30 - Planet Rock Profiles
17.00 - Bowie Live At The Beat Club (Bremen '78)
20.00 - Planet Rock Profiles
22.00 - David Bowie And Friends (Birthday Show)
Also on VH1 UK Saturday 5th December
18.00 - Planet Rock Profiles
18.30 - The Greatest Hits Of David Bowie
---
BRITAIN'S RAREST RECORDS
27th November 1998

Listed three times in the top 100 rarest records in Britain are the following DAVID BOWIE/DAVIE JONES/KING BEES releases:
No. 4. SPACE ODDITY / WILD EYED BOY FROM FREECLOUD
(Philips BF 1801, 7", in unreleased picture sleeve, two or three copies known to exist, 1969). See below.
Value: £3,000.

No. 78. LOW and SCARY MONSTERS (AND SUPER CREEPS)
(RCA BOW LP 1 and BOW LP 2, LPs, red vinyl and purple vinyl, semi-official 'factory custom pressing', 1980).
Value: £600 each.

No. 97. LIZA JANE / LOUIE, LOUIE GO HOME
(Vocalion Pop V 9221, beware of counterfeits with large centre holes, 1964).
Value: £500.

In 1969, it was still relatively unusual to find picture sleeves with UK singles. They were very much the norm in America and across Europe, but British record companies still reckoned that it wasn't an expense worth taking. Even the Beatles had only released one picture sleeve at this point, for 'Strawberry Fields Forever', while other well-documented picture sleeves - such as Pink Floyd's 'See Emily Play' - were meant for promotional purposes only. So, when a previously undocumented picture sleeve was discovered in 1996 for David Bowie's 1969 release, 'Space Oddity', even well-known Bowie collectors assumed it had to be a clever fake. The original single, released on Philips, gave Bowie his first hit without any decorative promotion at all, and sleeveless copies will cost as little as a tenner in either mono or stereo editions.

Two copies of the sleeve actually turned up, minus discs, in '96, and a dealer successfully sold one of them for £3,000. It later transpired that he had obtained this from a former Philips employee. When another copy turned up at a Paris record fair, debate over the authenticity of this item became decidedly more heated.

Then, Marshall Jarman, the well-known chronicler of all discographical things relating to David Bowie, managed to trace an ex-Philips rep who still had a copy. Jarman is convinced that the picture sleeve definitely is genuine, as the inside cover had faded to a light brown, and the sleeve is glued in a manner in keeping with other 60s picture sleeves.

Nobody, however, has been able to explain why the sleeve was printed and then not distributed, although, during his research for his 'David Bowie: World 7" Records Discography', Jarman was informed by a man who worked in Holland for Philips in the 60s that at the time when 'Space Oddity' was first released, stereo singles were still a novelty, and Philips had several hundred stereo copies pressed up in Holland specially for the UK market as an experiment. 'Space Oddity' would have been a likely subject for a marketing exercise of this kind, as the single made good use of effects, and was also inspired by development in technology.

So Jarman speculates that as the UK stereo discs were pressed in Holland, there may well have been picture sleeves printed to go with them - after all, every other European country issued a picture sleeve, most utilising the same image in various forms - and that for some reason the company decided not to use them after all. Just those two or three copies are known to have survived, hence the astronomical asking price.

---
TONY VISCONTI'S 'INVENTORY'
27th November 1998

TONY VISCONTI has finally made available his 1977 much-whispered about solo album 'INVENTORY' (Cat. No. TVPI TVPI 2).

Having worked with the best including DAVID BOWIE and MARC BOLAN since the late 60s, Visconti returned to his prime passions for his privately produced solo record. The stand out tracks include 'Let Me Cast Your Chart', 'Conesuela' and 'Dance Children Dance'.

The "new" bonus tracks are "Clorissa" which hails from 1970 when Tony Visconti, Mick Ronson and Woody Woodmansey were playing as THE HYPE. Although frontman DAVID BOWIE isn't around for this track, the style is easily recognisable. Ronson also turns up on the 1969 love song "Skinny Rose".

For more details visit Tony's web site at www.tonyvisconti.com

---
A NAME FROM THE PAST
27th November 1998

KEN SCOTT the legendary producer who previously worked with DAVID BOWIE on the Hunky Dory and Ziggy Stardust albums is currently working with DURAN DURAN on their next album.

Provisionally entitled "Hallucinating Elvis", the album is on schedule for completion by the end of January 1999.

---
BOWIE/MOTT LIVE ALBUM - Update
27th November 1998

Just released is ALL THE WAY FROM STOCKHOLM TO PHILADELPHIA - LIVE 71/72 2 CD set, the second CD is the November 1972 Philadelphia show were David Bowie appeared with Mott The Hoople. The recording is taken from the original radio broadcast. Included is the famous introduction by DB. The first two tracks are a bit off but its due to the original master (it explains this in the sleeve notes) but these don't include David anyway, it is released on the Angel Air label. Catalogue Number: Angel Air SJPCD 029.

---
TALKIN' HEADZ
26th November 1998

TALKIN' HEADZ is the title of the soon-to-be released documentary by Manga Entertainment featuring GOLDIE Released on 23rd November 1998, Talkin' Headz (The Metalheadz Documentary) is an intimate and immediate account of the UK's leading drum and bass label.

The 15 certificate video will be available from HMV, MVC, Sam Goody, Tower Records and all good music and video stockists. RRP £10.99.

Manga Entertainment Ltd A Palm Pictures Company
http://www.manga.co.uk

---
WONDERWORLD: BEST OF THE WEB AWARD
24th November 1998



Congratulations on being selected as a Surfers Choice Best of the Web winning site!!
We respect the effort you have put into your Web site. Believe us we know how much dedication is involved.

From Surfer's Choice Web Awards

---
PLANET ROCK PROFILES: DAVID BOWIE
22nd November 1998

On ITV Granada 1.20am-1.45am UK TV this Tuesday 24th November the programme Planet Rock Profiles features David Bowie.

---
DOUBLE TROUBLE FOR AARON
22nd November 1998

News Of The World

DAVID BOWIE lookalike Aaron Wood was put Under Pressure to eat a banquet-sized meal by daft restaurant staff.

Hotelier Aaron, 49, of Pontyclun, Mid Glamorgan, was on holiday in America when he landed in double trouble. Starstruck staff at the Cheers Bar in Detroit refused to believe he wasn't one of their all-time Heroes and forced him to eat a free feast.

Aaron said: "I just couldn't convince them I wasn't Bowie. "The lady boss came over and said, 'You've given me a lot of good memories in my life'. I thought 'Jesus!' It's the last thing you want said in front of your wife." Aaron has also been mobbed by girls and chased by tourists. But he won't make any Changes. He's happy with his hotel called - Legends.

(Ed. The piece also includes a photo of Aaron, which, believe me you don't want to see).

---
BOWIE 'ZOO' GREEK PROMO
20th November 1998

A Greek magazine entitled ZOO had a DAVID BOWIE promotional 4-Track EP CD on its cover. Similar to the GQ magazine promotion last year but on a much smaller scale, the CD is entitled DAVID BOWIE 'THE SPACE ODDITY EP' and is issued on PolyGram Records (Greece) label, cat no. 436-2.

The promo CD contains four tracks:
Space Oddity
The Laughing Gnome
Rubber Band
Love You Till Tuesday
The track listing is nothing special but the packaging is... Could this be the coolest official CD ever released?

It comes in a card Digipak, the front cover which duplicates the French Philips 'Space Oddity' picture sleeve, the back cover copies 'His Masters Voice' LP... and the CD is made to look like a 7" record, namely the Philips 'Space Oddity' demo. It's amazing!!!

---
PROMOTIONAL OUTSIDE SCREEN SAVER
19th November 1998

The official promotional David Bowie '1.Outside' screen saver is now zipped back on this web site to download. Click on the Minotaur icon.
Various rare lots with minimum bids starting from as little at £25. Full details on line now. Go check it out.

---
DAVID INTERVIEWS SCHNABEL
19th November 1998

DAVID has just interviewed JULIAN SCHNABEL for the next issue of MODERN PAINTERS available in December.

---
DAVID TO HOST THE HUNGER TV SERIES
18th November 1998

DAVID BOWIE is to host an American TV series next year based upon the 1983 vampire movie 'The Hunger' in which he starred. The original director TONY SCOTT is returning for the show.

---
LIVE CHAT WITH BOWIE AND GABRELS
13th November 1998

Open Chat with David Bowie and Reeves Gabrels transcription here.

Best comment of the night:

Canney: Tell me a joke
Reeves: Tybalt
David: First nun: where's the soap? Second nun: yes doesn't it?
A couple of questions later....
Isabel: What happen to the nuns?
David: This is the sweetest question all night.

---
WELL CHUFFED!
11th November 1998

Hey, Mr. Jones!.. thanks for the compliment about my web site in your diary journal on Monday 9th November, it's very much appreciated. That just made it all the more worthwhile, thank you.

---
DAVID AND REEVES LIVE CHAT
11th November 1998

Friday November 13th at 3:00PM EST / 8:00 PM GMT - live chat with DAVID BOWIE and REEVES GABRELS on BowieNet

---
DAVID REDESIGNING BOWIEART.COM
9th November 1998

From KATE CHERTAVIAN (BowieArt.com)

www.bowieart.com is undergoing a very special redesign. David Bowie is redesigning the site, page by page, and starting with our startling new splash page. Come and visit us to take a look at what we are doing. We have almost daily updates on whats new, and undoubtedly the best David Bowie Collection of Prints and Paintings for sale on the Web. We are after all the official Bowie Art site!!

Any queries? Just email or contact me:


Kate Chertavian
PO Box 21804
London SW6 4WG
Tel: +44 171 610 6180
Fax: +44 171 610 6190
email Kchert@aol.com
---
DAVID ASKS YOU A QUESTION
5th November 1998

The 'Ask David a question' section on BowieNet has been turned on its head to now also include: David asks YOU a question.

There will be a weekly question posted by David, and the best answer receives an autographed prize from him.

---
BOWIE'S MINI DESIGN - UPDATE
5th November 1998
The Mini car design produced by DAVID BOWIE for the DESIGN FOR LIFE competition has been on show as part of The Motor Show in Birmingham last month.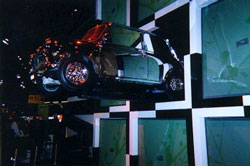 The display consisted of a bank of TV screens which display various images from which each celebrity designed Mini emerged from a square backed by a music soundtrack. Other celebrity designed Mini's included Kate Moss and Paul Smith.

Despite all three cars being roadworthy, they will never hit the open road. Instead, they have been constructed as part of competition DESIGN FOR LIFE to find new British design talent. The distinctive cars will become permanent exhibits at London's Design Museum.

(Updated from BowieNews 5th May). Three more photographs below.

---
GOLDIE DOCUMENTARY - UPDATE
4th November 1998

The one hour long documentary film WHEN SATURN RETURNZ about GOLDIE is part of Channel 4's THE BA BA ZEE series, directed by David Lawson from the Black Audio Film Collective.

The documentary which features footage of DAVID BOWIE with Goldie at the Chisholm House Art Gallery will be screened on Monday, December 14th at 11pm on Channel 4.

Also 16th November sees the release of RING OF SATURN Goldie's new mini album which features six new tracks, and he plays a one-off live performance tomorrow at Heaven nightclub in Charing Cross, London on 5th November.

---
FIGHTING FORCE 64 CANCELLED!
4th November 1998

Skinny runt HAWK MANSON the DAVID BOWIE look-a-like character who was supposed to appear in the upcoming N64 game FIGHTING FORCE 64 from EIDOS has been cancelled.

Although any connection between David and Hawk were completely denied by the Core Design team... and also by David himself in one of his BowieNet diary journals... well what the hell... it's a good laugh anyway...



CAN YOU SPOT THE DIFFERENCE?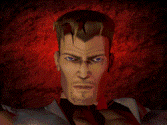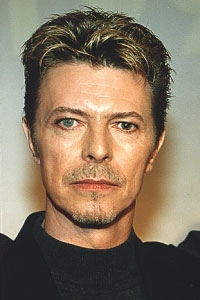 ---
BOWIENET CYBER SONG CONTEST NOW ON
3rd November 1998

For full details on the BOWIE CYBER SONG CONTEST go visit BowieNet now. The competition is open to anybody to enter. David has written the music and supplied the chorus to the song "What's Really Happening" - you can now hear it by using RealAudio at davidbowie.com/contest/

Besides the main winner, there are loads of other prizes also to be won, including a weekly prize. Check out how it works, the rules and submit an entry. You can enter as many times as you want as long as they are separate entries. Weekly voting starts on Monday 9th November and the overall competition ends on 15th December 1998.

---
NEW DOMAIN NAME AND ISP
1st November 1998

LITTLE WONDERWORLD has relocated with a new domain name and a new server. The new location is:



BowieWonderworld.com



Please update any bookmarks you may have. If you are a web master please change any links to:



David Bowie Wonderworld
http://www.bowiewonderworld.com/



The site now includes a message board BowieWonderworld chat room site search and loads of new content including new photographs. With lots more on the way.

If you have a new browser you can simply type in bowiewonderworld and you will be directed here.

The old address will be valid for another few months yet. If you use the old address and wait twenty seconds you will be relocated automatically. Thank you and I hope you enjoy the new site.

PAUL KINDER

---
BOWIE FAN DATABASE
1st November 1998

BowieArt.Com has now also officially linked with the BowieFan DataBase If you would like to receive personal information from BowieNet and BowieArt.Com please send an email request.

If you have not received any personal official information via your mailing box concerning BowieNet from Little Wonderworld then you aren't on the database list. To get yourself listed click button.






If you would like to subscribe to Bonnie Powell's David Bowie newsletter for the Lazy And Web-IMpaired send her an email request.

---