WHAT'S REALLY HAPPENING IN APRIL - MONTHLY PLANNER

[BOWIEWONDERWORLD SHOP] [LATEST DAVID BOWIE ITEMS ON eBAY]
Exclusive! DAVID BOWIE lino-cut print available to PURCHASE
these are ALL the remaining ORIGINAL left-over stock from 38 years ago
Have YOU got some DAVID BOWIE related news or a hot scoop?
Well don't just sit there keeping it to yourself - send it in to
All news items are credited if you so wish
---
FUNKY LITTLE BOAT RACE
25th March 2022

On this day, 46 years ago, DAVID BOWIE had this rather debonair mugshot taken by the Rochester Police Department when he appeared at the City Court for arraignment.
David was arrested a few days earlier for possessing marijuana in Rochester, New York on 21st March 1976.
The 5x4 inch photograph was found and rescued by Gary Hess from the trash during an estate sale of a retired Rochester police officer. It was later auctioned on eBay and realised $2,556 (£1,247.44 GBP).
The picture was taken four days after David was arrested, along with singer James Newell Osterberg, Jr. (aka Iggy Pop), bodyguard Dwaine A. Vaughns (22), of Brooklyn and Chi Wah Soo (20) of Rochester on drug possession charges.
The four were arrested at 2:25 a.m. in a three-room suite in the hotel at 70 State Street by four city vice squad detectives and a State Police investigator. They were all charged with fifth-degree criminal possession of marijuana. Police said they confiscated what they described as about half a pound of marijuana (182 grams). The charge was a Class C felony, carrying a maximum sentence of 15 years in prison.
They were busted at the Americana Rochester Hotel and held in the Monroe County jail for a few hours before being released. David's $2,000 bail was ordered in cash, and $2,000 in bond was set for the others.
David pleaded innocent in court and was eventually found not guilty by the Rochester City Court.
---
DAY IN, DAY OUT
25th March 2022
On this day, 35 years ago, DAVID BOWIE held a press show at the Piper Club in Rome, Italy to announce his upcoming Glass Spider World Tour and new album in 1987.
Two songs Bang Bang and '87 And Cry were performed, along with a 20 minute Q&A from the press.


The band for these promotional press appearances were: David Bowie, Carlos Alomar, Peter Frampton, Alan Childs, Carmine Rojas and Richard Cottle.
---
MAINMAN - PODCAST #51
25th March 2022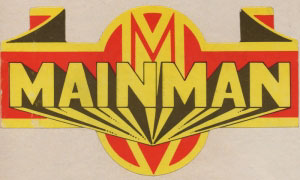 Over on the MAINMAN website: Podcast episode #51 is now available...
You can listen to the fifty-first podcast now - in this episode BARRIE WENTZELL recalls photographing DAVID BOWIE in his Ziggy Stardust persona in January 1972.
Each week they will release a new episode in their podcast series featuring behind the scenes stories from those who lived and breathed this incredibly evocative period in rock history and the website will be home to a continually expanding collection of fascinating memorabilia from the MainMan vaults - much of it never seen before.
The MainMan group of companies was a first of its kind rights management organisation formed by entrepreneur and impresario Tony Defries in 1972, that supported and helped to develop the careers of various artistes including David Bowie, Iggy Pop, Lou Reed, Mick Ronson, Mott The Hoople, Ian Hunter, Mick Ralphs, Dana Gillespie, Amanda Lear, Wayne/Jayne County, John Cougar Mellencamp and many others.
MainMan official social media accounts: Website | Facebook | Twitter | YouTube Channel | Instagram
---
DAY AFTER DAY...
23rd March 2022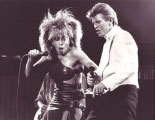 On this day, 37 years ago, DAVID BOWIE was the special surprise guest of TINA TURNER on her Private Dancer World Tour.
On the 23rd March 1985 at the National Exhibition Centre in Birmingham, David and Tina duetted on three songs 'Tonight' and a 'Let's Dance' medley, which started off with the Chris Montez 1962 song of the same name, which then segued into David's own mega smash hit.
The show on the 23rd was filmed and recorded for a HBO special and future video release.
What has not been mentioned over the years, is the fact that David also turned up the NEXT evening (24th) and performed the same songs.
Want proof? Listen the recording of 'Tonight' performed on the 24th via tinaturnerblog.com - as you can hear it is completely different.
---
TMWFTE 2022 SNEAK PEEK
16th March 2022
For those interested in the upcoming 2022 TV series of THE MAN WHO FELL TO EARTH you can watch the first five-minutes of the show below...
This 2022 adaptation based on the Walter Tevis novel and the iconic 1976 film that starred DAVID BOWIE will follow a new alien character (Ejiofor) who arrives on Earth.
Starring Chiwetel Ejiofor (Ejiofor) and Naomie Harris (Justin Falls) and Bill Nighy (Thomas Jerome Newton). Also stars Jimmi Simpson, Rob Delaney and Sonya Cassidy.
The series premiere on 24th April in the US on SHOWTIME.
---
ON THIS DAY...
8th March 2022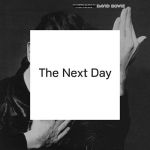 • On this day, 9 years ago DAVID BOWIE released his The Next Day album.
Initially released in twelve countries, The Next Day was available in various formats... Audio CD Deluxe Edition
/ Audio CD
/ Vinyl [2 LPs]
digital and then later the Exclusive Japanese Blu-spec CD2.
If you never bought this album, it would make complete sense to purchase the later November 2013 release The Next Day Extra
Collectors Edition 3-disc Box Set, which features more songs, remixes and a DVD featuring 4 promo videos.
• On this day, 57 years ago, DAVID BOWIE (aka Davy Jones) performed his first ever musical television appearance with The Manish Boys, when they appeared on 'Gadzooks! It's All Happening', which aired on BBC2 on March 8th 1965. The band performed their debut single 'I Pity The Fool'.
Other guests on the show included: Peter Cooke, Dorris Henderson, The Three Bells, Adrienne Poster and The Mike Leander Combo featuring The Beat Girls.
In the Radio Times dated 8th March 1965 it stated: The Producer of Gadzooks, Barry Langford, is taking great care to keep his show up to date. "I'm not booking far ahead," he explains. "I'm waiting to hear the releases before I engage the artists. The scene is changing so fast that some of the guests will come as a 'complete surprise.' Davy Jones and the Manish Boys, who are appearing tonight, are likely to come into this category."

Little known outside the London clubs, they cut their first disc on March 5th, and their main claim to fame at present is that they have produced another 'new sound.' It is the 'sax sound,' and the group contains two tenor saxophones (one played by Davy Jones himself), a baritone sax, a lead guitar, bass guitar, organ, and drums. All the boys come from Maidstone in Kent - except for eighteen-year-old Davy, who hails from Bromley.
David's then manager Les Conn got some excellent wide press coverage with a spoof publicity story about the BBC not allowing David to appear on the show without him first getting his hair cut.
The story, some complete with photos David in a hairnet got national coverage and appeared in The Daily Mail, The Daily Mirror, Daily Telegraph, The Sun and local press Kent Messenger.
For those of you old enough not to remember... 'Gadzooks! It's All Happening' was a sequel to producer Barry Langford's 'Beat Room' and offered top pop acts as well as the dance troupe The Beat Girls. The show presenters were Alan David and Christine Holmes. The title changed five months or so later to 'Gadzooks! It's the In Crowd' when I'm reliably informed that Lulu co-presented the show for a short while. Later it was shortened to just Gadzooks! Alas no known shows are thought to remain in the BBC archives.
Oh and here's one for the real trivia buffs out there... actor Robert Powell's wife was one of the original Beat Girls dancers.
---
REST IN PEACE - CALVIN MARK LEE
5th March 2022
Sad news to read that CALVIN MARK LEE has passed away, aged 85.
Calvin worked for Mercury Record Productions (A&R) in 1969, and was responsible in helping DAVID BOWIE get a recording contract.
Dr. Calvin Mark Lee (19th July 1936 - 4th March 2022).
---
DAY IN, DAY OUT...
3rd March 2022
• On this day, 45 years ago, IGGY POP along with DAVID BOWIE on keyboards and backing vocals, performed in Ardwick, Manchester, England at the Apollo Theatre during The Idiot Tour in 1977. The band also consisted of Ricky Gardiner, with Hunt and Tony Sales. The support band were The Vibrators...
• On this day, 46 years ago, DAVID BOWIE performed at the International Amphitheatre in Chicago, Illnois, US during his 1976 'On Stage!' World Tour...
• On this day, 52 years ago, DAVID BOWIE & HYPE performed at The White Bear public house, location of the Hounslow Arts Lab, run by Dave Cousins of Strawbs, in Middlesex, England in 1970. Also on the bill were Seasoning with Maggie Nichols...
• Today is WORLD BOOK DAY - take a look at DAVID BOWIE's Top 100 "Must Read" Books - [View here]...
---
RSD 2022 BOWIE RELEASES
1st March 2022
ISO Records and Parlophone Records are proud to announce the release of two very special DAVID BOWIE limited edition vinyl/CD E.P.s for RECORD STORE DAY 2022, which takes place next month on 23rd April.
BRILLIANT ADVENTURE E.P. and TOY E.P. (YOU'VE GOT IT MADE WITH ALL THE TOYS), both feature unreleased versions, live tracks and mixes.
The BRILLIANT ADVENTURE E.P. has four previously unreleased tracks from the 1.OUTSIDE era.
- 'JOHNNY DOWNLOADER' is an early version of 'I'M AFRAID OF AMERICANS' recorded during the sessions with Brian Eno for the album and mixed in November 1994.
- An alternative single mix of 'I HAVE NOT BEEN TO OXFORD TOWN'.
- Two live tracks: 'A SMALL PLOT OF LAND' and the Jacques Brel cover 'MY DEATH'. Both songs were performed by Bowie and pianist Mike Garson at a fundraiser for the New York Public Theater at the Shakespeare Festival in New York on 18th September, 1995.
The 6-track 10" vinyl and CD TOY E.P. ('YOU'VE GOT IT MADE WITH ALL THE TOYS') features the following...
- 'SHADOW MAN (VOCAL AND PIANO MIX)', a previously unreleased alternative stripped back mix of the TOY album track.
- Three tracks previously only available as streaming singles making their physical debut: 'YOU'VE GOT A HABIT OF LEAVING' (RADIO EDIT), 'SILLY BOY BLUE' (ALTERNATIVE ENDING MIX) and 'CAN'T HELP THINKING ABOUT ME' (LIVE MARK RADCLIFFE SHOW BBC RADIO 1 SESSION).
- Live versions of 'I DIG EVERYTHING' and 'THE LONDON BOYS' recorded at the Glastonbury warm-up BowieNet show at the Roseland Ballroom, New York on 19th June, 2000.
For more details, please visit davidbowie.com website.
---
OMEGA AUCTIONS THIS MONTH
1st March 2022
• Upcoming at OMEGA AUCTIONS this month are:
The Bob Solly Collection of Rare Records - Part One - Tuesday, 1st March at 10:00am GMT - [More details].
Music Photography - Limited Edition and Signed Prints includes many photographs from Philippe Auliac and Vernon Dewhurst - Tuesday, 1st March at 15:00 GMT - [View lots]...
Glam Rock - Bowie, Bolan and More - Tuesday, 15th March at 14:00 GMT - [More details]...
---
HOLY HOLY 2022 UK SHOWS
1st March 2022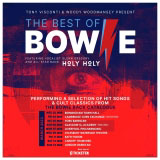 HOLY HOLY rescheduled 'Best Of Bowie' UK tour begins tomorrow... DAVID BOWIE's former producer/ bassist TONY VISCONTI launches the new Bowie project 'The Best Of Bowie' featuring long time fan and friend Heaven 17's GLENN GREGORY.
The band perform iconic hits and cult classics from Bowie's extensive back catalogue at nine special shows with Visconti on bass. One of the world's most celebrated producers, Visconti played on Bowie's first two records and went on to produce ten of David's albums throughout his career. Drummer Woody performed and recorded with Bowie during his Ziggy Stardust era. They are joined by Gregory on vocals, Paul Cuddeford and James Stevenson (guitars), Tony's daughter Jessica Lee Morgan (12-string and sax) and the very talented Janette Mason on piano/keys.
If you were lucky enough to catch these accomplished musicians on tour as Holy Holy, you will know that the band really bring the magic of Bowie to life, with an intoxicating mix of adoration and respect for their old friend and fellow band member. The delivery of these songs effortlessly capture Bowie's spirit and audiences are positively enraptured!
Holy Holy UK Tour March 2022
Birmingham - 2nd March
Cambridge - 4th March
York - 5th March
Glasgow - 6th March
Liverpool - 7th March
Aylesbury - 9th March
Bath - 11th March
Cardiff - 12th March
London - 13th March
Tickets for shows are available via premier.ticketek.co.uk
For more details and information, please visit the holyholy.co.uk website.
Update: Woody Woodmansey will not be appearing on this tour. Statement published on their website: "We are sad to say that due to what can only be described as 'medical differences', Woody will not be with us on our UK tour this March. We are all disappointed but respect his decision, and are pleased to welcome Steve 'Smiley' Barnard to the band.".
---
REMINDERS: UPCOMING BOWIE RELEASES and EVENTS...
MARCH 2022
• DAVID BOWIE RAINBOWMAN 1967-1980 by JÉRÔME SOLIGNY, (ENGLISH VERSION), hardback, 704-pages, published on 8th September - more details
• WE COULD BE... BOWIE AND HIS HEROES by TOM HAGLER, consultant editor TONY VISCONTI, paperback version, 400-pages, published on 7th July - more details
• DAVID BOWIE IN COMICS by THIERRY LAMY and NICOLAS FINET, hardcover, 176-pages, published on 16th June now 30th June - more details
• DAVID BOWIE 1964 TO 1982 ON TRACK: Every Album, Every Song by JAY GENT, paperback, 224-pages, published on 25th June - more details
• MOONAGE DAYDREAM: The Life & Times of Ziggy Stardust by DAVID BOWIE (author) and MICK ROCK (photographer), hardcover, 328-pages, published on 21st June - more details
• DAVID BOWIE WORLD FAN CONVENTION 2022 takes place in Liverpool over three days on 17th/18th/19th June. Some weekend tickets still available - more details
• BOWIE ODYSSEY 72 by SIMON GODDARD, paperback, 192-pages, published on 16th June - more details
• BOWIE AT 75 by MARTIN POPOFF, hardcover, 208-pages, published on 14th June - more details
• DAVID BOWIE - ALL THE SONGS: The Story Behind Every Track by BENOÎT CLERC, hardcover, 624-pages, published on 14th April - more details
---
BLACKSTAR THEORY: The Last Works of David Bowie by LEAH KARDOS, hardcover and paperback, 224-pages, published on 10th February - more details
Exclusive DAVID BOWIE lino-cut print available to PURCHASE - don't hang around, these are ALL the remaining original left-over stock from 38 years ago, once they've gone, they've gone!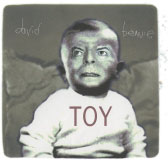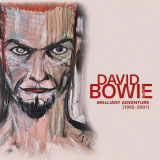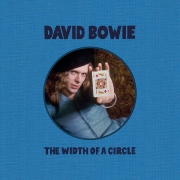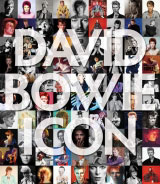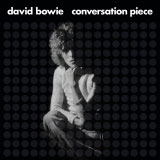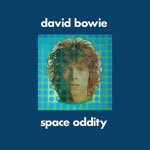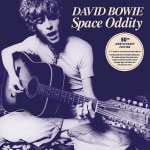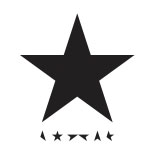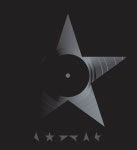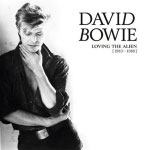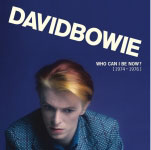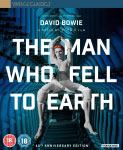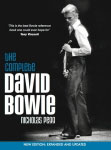 ---
---
DAVID BOWIE WONDERWORLD NEWS ARCHIVE
February | January
2021 Bowie News
2020 Bowie News | 2019 Bowie News | 2018 Bowie News | 2017 Bowie News
2016 Bowie News | 2015 Bowie News | 2014 Bowie News | 2013 Bowie News
2012 Bowie News | 2011 Bowie News | 2010 Bowie News | 2009 Bowie News
2008 Bowie News | 2007 Bowie News | 2006 Bowie News | 2005 Bowie News
2004 Bowie News | 2003 Bowie News | 2002 Bowie News | 2001 Bowie News
2000 Bowie News | 1999 Bowie News | 1998 Bowie News | 1997 Bowie News



| | |
| --- | --- |
| Created: March 2022 © Paul Kinder | Last Updated: 25/3/22 |