WHAT'S REALLY HAPPENING IN MAY - MONTHLY PLANNER

[BOWIEWONDERWORLD SHOP] [LATEST DAVID BOWIE ITEMS ON eBAY]
Exclusive! DAVID BOWIE lino-cut print available to PURCHASE
these are ALL the remaining ORIGINAL left-over stock from 38 years ago
Have YOU got some DAVID BOWIE related news or a hot scoop?
Well don't just sit there keeping it to yourself - send it in to
All news items are credited if you so wish
---
ARCHIVE ON 4: ZIGGY SPECIAL
31st May 2022
BBC RADIO 4 programme ZIGGY STARDUST AT 50 to include rare archive material...
In this Archive On 4, Tris Penna, who worked alongside Bowie at EMI Records, explores the heart of the origins of the album, artists Michael Weller and George Underwood discuss their schooldays and early friendship with Bowie, and Ziggy Stardust co-producer Ken Scott recalls the studio experience.
'Young dude' Wendy Kirby, record plugger Anya Wilson and former music exec Laurence Myers remember their time with Ziggy, and singer Marc Almond talks movingly about the profound impact of Ziggy on his life.
Rare archive material forms part of the programme, including a lost Bowie interview (as Ziggy) recorded in the Top Of The Pops dressing room, a 1972 press conference, and insightful reflections from former band members Mick Ronson and Trevor Bolder.
There are also studio outtakes from the making of the Ziggy Stardust album - as well as a lost BBC session version of the title song which will be aired for the first time since Jan 1972.
Ziggy Stardust at 50 is a part of a range of programmes on BBC TV and radio that focus on the LGBTQ+ experience to commemorate 50 years of Pride. It can be heard on BBC Radio 4 on Saturday 11 June at 8-9pm.
You can read the whole article over at OnTheRadio
---
MOONAGE DAYDREAM IN SHEFFIELD
31st May 2022
Tickets are on sale from today for the screening of the DAVID BOWIE documentary film MOONAGE DAYDREAM at SHEFFIELD DOCFEST.
These are now available exclusively via the Sheffield City Hall website.
DATE: Thursday, 23 June 2022
TIME: 18:30
PRICE: £18 and £21.50
VENUE: Sheffield DocFest: Oval Hall, Sheffield City Hall
For more details and tickets, please visit sheffieldcityhall.co.uk
---
HAPPY 51st TO DUNCAN JONES
30th May 2022
Wishing you a very Happy 51st Birthday Duncan

Best wishes as always
---
ON THIS DAY...
30th May 2022
• On this day, 18 years ago, DAVID BOWIE performed at The Borgata Hotel Casino and Spa in Atlantic City, New Jersey in 2004...
• On this day, 20 years ago, DAVID BOWIE performed at the Jacob K. Javits Convention Center in Manhattan, New York City for The Robin Hood Foundation Auction in 2002. He performs 'America' solo to a backing track before the auction got underway...
• On this day, 35 years ago, DAVID BOWIE performs at Feyenoord Stadium in Rotterdam, Netherlands. It is the opening gig of 1987 The Glass Spider World Tour. The crowd sing 'Happy Birthday' for Duncan - [View news footage]...
• On this day, 39 years ago, DAVID BOWIE performs at the US Festival in Glen Helen Park, San Bernardino, California. This interrupts his Serious Moonlight Tour '83 and he reportedly receives a fee of $1.5 million dollars from Apple co-founder Steve Wozniak for his appearance - [View news footage]...
• On this day, 44 years ago, DAVID BOWIE performed his Musikladen Extra TV Special in Bremen, Germany in 1978...
• On this day, 46 years ago, DAVID BOWIE hired out a casino in Montreux, Switzerland and narrates 'Jack and The Beanstalk' for his son Duncan and his friends in 1976...
• On this day, 49 years ago, DAVID BOWIE performed at the New Theatre in Oxford, England in 1973...
---
MOONAGE DAYDREAM IN CANNES
26th May 2022
Check out an interview at Cannes Film Festival 2022 with DAVID BOWIE 'Moonage Daydream' film director BRETT MORGEN with ArtsLife Tv...
---
MOONAGE DAYDREAM IN CANNES
24th May 2022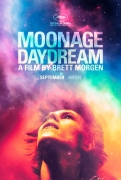 The DAVID BOWIE "hybrid non-fiction film" MOONAGE DAYDREAM by BRETT MORGEN had its world premiere 'out of competition' in a midnight showing last night (23 May) in the Grand Théâtre Lumière at Cannes Film Festival 2022.
Below are links to various reviews, interviews with the director...
ROLLING STONE: 'Inside the Making of 'Moonage Daydream' by David Fear - [Read here].
THE GUARDIAN: 'Moonage Daydream review - glorious, shapeshifting eulogy to David Bowie' by Peer Bradshaw - [Read here].
THE PLAYLIST: 'Moonage Daydream' Review - [Read here].
HEYUGUYS: 'Moonage Daydream Review - Cannes 2022' by Jo-Ann Titmarsh - [Read here].
THE TELEGRAPH: 'David Bowie documentary director Brett Morgen: 'I nearly died making this film'' by Tim Robey - [Read here].
VARIETY: 'David Bowie Doc Director Brett Morgen Paints a Portrait of an Artist in Moonage Daydream' by Carole Horst - [Read here].
THE HOLLYWOOD REPORTER: 'Brett Morgen's David Bowie Doc 'Moonage Daydream' by David Rooney - [Read or listen here].
Also check out the official Festival de Cannes website, where you can watch the photocall and the red carpet - [View here].
SHEFFIELD STAR: 'Moonage Daydream film: Sheffield DocFest UK premiere and release date' by Beth Kirkbride - [Read here].
This two-hour 14-minute documentary written, directed, edited and produced by Brett Morgen is released in cinemas worldwide on 16th September.
---
MOONAGE DAYDREAM TEASER TRAILER
23rd May 2022
Check out the official teaser trailer for the upcoming DAVID BOWIE movie/documentary MOONAGE DAYDREAM, written, directed, edited and produced by BRETT MORGEN.
In cinemas worldwide September 2022.
#moonagedaydream #cannes2022
Screen Daily: 'Moonage Daydream' Cannes director Brett Morgen talks Bowie documentary, coma, next project - [Read here].
---
ON THIS DAY...
19th May 2022
• On this day, 15 years ago, DAVID BOWIE performed a section of 'Pug Nosed Face' and the audience joined in with an impromptu sing-a-long. He then introduced comedian RICKY GERVAIS onto the stage at Madison Square Garden, New York for the finale of the H&M High Line Festival in 2007.
Ricky said to the audience that because he was introduced by David singing that song - that he could already imagine the puns that would follow. His favourites being: 'The Thin White Duke brings out the Fat White Duck,' 'Piggy Stardust' and 'Chunky Dory'.
After the sold-out Gervais show at Madison Square Garden, David then went on to check out THE SECRET MACHINES at the High Line Ballroom.
It was initially reported that David would be curating and performing at the festival, but on 22nd January 2007 it was announced that: "due to ongoing work on a new project that it will not be possible for him to perform. He will however continue to curate the event alongside producers David Binder and Josh Wood."
The festival ran for 11 days from 9th May to 19th May, with artist performances at various venues around New York including Radio City Music Hall, Madison Square Garden and Irving Plaza.
Invited performers included: Air, Arcade Fire, Bang On A Can, Claude Cahun, Daniel Johnston, Deerhoof, Dirty Projectors, Ken Nordine, Laurie Anderson, Laurie McLeod, Legendary Stardust Cowboy, Meow Meow, Mike Garson, Ricky Gervais, Robert Stillman's Horses, Spanish Film Retrospective, The Polyphonic Spree, The Secret Machines and many more.
Other events included: High Line Neighborhood Walking Tours, High Line Design Preview and 'David Bowie's Ten Favourite Latin American and Spanish Films From The Last 100 Years' - [More details].
---
BECKENHAM ODDITY FESTIVAL 2022
18th May 2022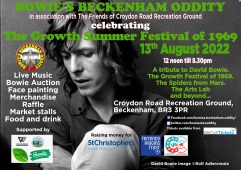 The 6th BECKENHAM ODDITY FESTIVAL takes place on Saturday 13th August at Croydon Road Recreation Ground in Beckenham.
Come and join us to celebrate the life and music of DAVID BOWIE.
Since 2016, the event has been fundraising for the Bowie Bandstand Restoration Project in Beckenham. David Bowie co-organised and performed on the bandstand at the Growth Summer Festival of 1969 and it is now a British Heritage Grade 2 listed building, thanks to this event and the organiser. As a result, this iconic bandstand will soon be restored to its former glory.
Organiser Wendy Faulkner: "I'm thrilled that the finishing line is finally in sight for the Bandstands Restoration as this will be a lasting legacy, to not only David Bowie, but for all the artists and people involved in the original Growth Summer Festival of 1969, and of course for their families.
The work on the bandstand will start in September this year and a launch party for the completion will take place in April 2023... and then We're Gonna Have A Party!"
For this years event we will be raising money for three wonderful charities, Cabaret Vs Cancer, Terrence Higgins Trust and St Christopher's Hospice.
Tickets are available from 1.00pm today from wegottickets.com - a limited amount of tickets will also be available at the gate on the day of the festival.
A big thank you to everyone for supporting the event as well as the fundraising efforts, without you none of this would have been possible. Don't miss this fantastic family event.
Venue: Croydon Road Recreation Ground
Address: 319 Croydon Road, Beckenham BR3 3PR, England
Date: 13th August 2022
Open: 11.45am, starts: 12.00pm-8.30pm
Tickets: wegottickets.com
Social media accounts: Facebook | Twitter | Instagram
---
DAY IN, DAY OUT
18th May 2022
• On this day, 39 years ago, DAVID BOWIE played warm-up show at Vorst - Forest Nationaal in Brussels, Belgium in 1983 as part of his Serious Moonlight Tour '83 Tour...
• On this day, 44 years ago, DAVID BOWIE performed at Grugahalle, in Essen, Germany during his 1978 World Tour...
• On this day, 46 years ago, DAVID BOWIE performed the closing gig of his 'On Stage' tour at the Pavillion in Paris, France in 1976...
• On this day, 49 years ago, DAVID BOWIE performed two shows at the Green's Playhouse in Glasgow, Scotland during his 1973 UK Tour...
• Happy Birthday wishes to RICK WAKEMAN, who as you know played piano on DAVID BOWIE's Hunky Dory album released in 1971...
• On this day, 53 years ago, DAVID BOWIE performed at The Three Tuns Public House, in Beckenham in 1969...
• On this day, 59 years ago, THE KONRADS performed at the Hillsiders Youth Club, Womens' Institute Hall, in Biggin Hill, Westerham in 1963... at the Hillsiders Youth Club show, DAVID JONES sang Joe Brown's 'A Picture Of You' and Bruce Chanel's 'Hey Baby'. George Underwood took the vocals on 'It's Only Make Believe' and 'A Night At Daddy Gees'. Mrs Orme, set up The Hillsiders Youth Club which met every Friday in the Womens' Institute Hall at 4 Lebanon Gardens, Biggin Hill in Westerham. It got a lot of support from the local youth and also from those of Westerham.
---
BOWIE TO OPEN SHEFFIELD DOC FEST
17th May 2022
MOONAGE DAYDREAM movie/doc is to open the SHEFFIELD DOC FEST on Thursday 23rd June.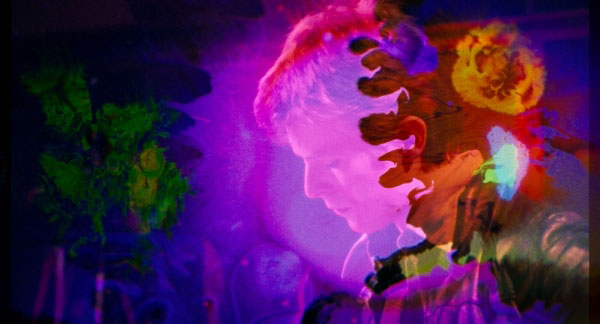 From Sheffield DocFest - We're delighted to announce that BRETT MORGEN's Moonage Daydream will open this year's Festival. Written, directed, edited and produced by Morgen (The Kid Stays in the Picture, Cobain: Montage of Heck, Jane) the film presents a genre-defying immersion into the art and sounds of DAVID BOWIE.
Our Opening Night will be the 'People's Premiere' taking place at City Hall - 50 years since David Bowie first played the historic Sheffield music venue in June 1972.
It will be the first public screening of the film following its bow in the Midnight Screenings' section of the 75th Cannes Film Festival. Universal Pictures Content Group will release the film internationally.
Considered one of the greatest artists of our time, David Bowie has been moving culture for over 50 years. Moonage Daydream is the first film to be supported by the David Bowie Estate, which granted Morgen unprecedented access to their collection.
Told through sublime, kaleidoscopic imagery, personal archived footage, unseen performances, and anchored by David Bowie's own music and words, Moonage Daydream invites audiences to immerse themselves in the unique world that is "Bowie".
Throughout his career, across generations, Bowie taught us that our differences were our strengths. With Moonage Daydream, Bowie provides us with a roadmap of how to survive the 21st century, inviting audiences to celebrate his legacy and enduring influence like never before.
Clare Stewart, Interim CEO says: "Brett Morgen's glorious cinematic odyssey is an intoxicating match for Bowie's artistry, Moonage Daydream feels like an extension of Bowie's imagination - dazzling, slippery and iconic. It's a documentary that will thrill Bowie fans and film-lovers alike and we are delighted to welcome Brett back to open Sheffield DocFest at the legendary City Hall where Bowie played 50 years ago this June."
In 2017, the estate presented Morgen with over 5 million assets. Included in the collection were rare and never-before seen drawings, recordings, films, and journals. Morgen spent four years assembling the film and another 18 months designing the soundscape, animations, and colour palette.
Brett Morgen says "I am overjoyed that Moonage Daydream has been invited to be the opening night movie for this year's Sheffield DocFest. Moonage Daydream invites audiences to come together to participate in a shared experience, to share in the wonder of Bowie. The opportunity to unspool the film at the historic 2000 seat City Hall, where Ziggy performed 50 years ago is in many ways, the fulfilment of that dream. Clare Stewart and the extraordinary team of programmers have expressed such heartfelt support for the film, I'm thrilled we were making this a reality. What a wonderful opportunity to bring Bowie fans and documentary supporters together."
For the film, the sound team - featuring Bowie's long-time collaborator, friend and music producer Tony Visconti and Academy Award®-winning sound mixer Paul Massey (Bohemian Rhapsody) - remixed and translated Bowie's original stems for a theatrical environment.
Brett Morgen - who returns to Sheffield DocFest in person for the first time since Cobain: Montage of Heck screened at the festival in 2015 - will participate in other public events during the Festival, to be announced.
For more details and information, please visit sheffdocfest.com website.
---
RICKY GARDINER - REST IN PEACE
16th May 2022
Incredibly sad news to hear of the passing of RICKY GARDINER on Friday morning (13th May), aged seventy-three.
Scottish-born Ricky was co-founder of Beggars Opera. He also performed the amazing guitar work on the DAVID BOWIE's 'Low' album.
Ricky also toured with Iggy and David in 1977 to promote The Idiot album, along with the Sales' brothers, in England, Canada and USA.
Following this tour the band returned to Berlin and recorded Iggy's 'Lust For Life' album.
Sending sincere condolences to his wife Virginia, his children, and all family and friends.
Ricky Gardiner (Denis Roderick Gardiner) - rest in peace (31st August 1948 - 13th May 2022).
---
ALL MY IDIOT QUESTIONS
12th May 2022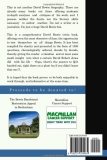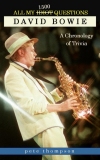 Just published is DAVID BOWIE: ALL MY IDIOT 1500 QUESTIONS: A CHRONOLOGY OF TRIVIA by PETE THOMPSON.
A comprehensive David Bowie trivia book, compiled for charity and presented in the form of 1,500 questions, offering even the most obsessive of fans the opportunity to test themselves on all things Bowie.
The questions are presented in a chronological order, decade by decade, thereby giving the reader a timeline, and hopefully at least some small insight into what a certain David Robert Jones did with his life. It is hoped that the book proves to be both enjoyable to work through, and informative at the same time.
Published in paperback and Kindle formats, this 259-page book is available to purchase now.
Proceeds are to be donated to:- The 'Bowie Bandstand Restoration Appeal' in Beckenham and to 'Macmillan Cancer Support'.
---
MOJO MAGAZINE: ZIGGY 50
12th May 2022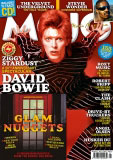 DAVID BOWIE graces the front cover of MOJO magazine (July issue #344).
Fifty years since Ziggy Stardust sent David Bowie soaring spaceward, his collaborators remember the album, the gigs, the cover, the haircut, the legacy and more. "This time, he knew the world was his for the taking..."
Celebrating the 50th Anniversary of The Rise And Fall Of Ziggy Stardust And The Spiders From Mars, Angie Bowie, Ken Scott, Woody Woodmansey, Mike Garson, Tony Defries, Peter Hince, Suzi Ronson, Terry Pastor and more shed new light on the album that changed David Bowie's life and revolutionised rock and pop.
Also this month: unheard roots of the Velvet Underground; Stevie Wonder goes synth-funk in '72; Roxy Music reunion tour lowdown; Robert Fripp: his kookiest ever interview.
The cover-mounted CD is GLAM NUGGETS - fifteen deep cuts of flash and boogie with New York Dolls, Sparks, Mick Ronson, The Damned, Hammersmith Gorillas and more.
For more details visit mojo4music.com website.
---
ON THIS DAY...
10th May 2022
On this day, 52 years ago, DAVID BOWIE was awarded an Ivor Novello Award for 'Space Oddity' as Best Original Song at the Musical Festival '70 show at The Talk of The Town, London in 1970.
He performed 'Space Oddity' accompanied by the Les Reed Orchestra. The event was transmitted live via satellite to over 60 closed-circuit outlets in America, including New York's Carnegie Hall. It was also seen in France, Spain, Australia, Holland and Venezuela, but not Britain, where it was broadcast live on Radio One and Two at 10pm-11.30pm.
You can watch the performance below...
---
EVERYTHING, EVERYWHERE ALL AT ONCE
7th May 2022
This movie looks amazing! Check out the official trailer for EVERYTHING, EVERYWHERE ALL AT ONCE a film from Daniels and starring Michelle Yeoh, Ke Huy Quan, Stephanie Hsu, Jenny Slate, Harry Shum Jr., with James Hong and Jamie Lee Curtis.
No DAVID BOWIE spoilers, just watch and listen.
---
BW FACEBOOK GROUP
6th May 2022
For those of you who use FACEBOOK - check out the DAVID BOWIE Wonderworld Group.
Feel free to join in with the other 67,000 plus members, add yourself and invite your Bowie fan friends. You never know what might get posted...

---
TMWFTE EPISODES
3rd May 2022
For those of you watching the brand new THE MAN WHO FELL TO EARTH series on SHOWTIME, might have realised that the title of each episode relates to a DAVID BOWIE song title.
The weekly release schedule runs as follows: new episodes premiere on Sundays at 10.00 p.m. ET.
Episode 1: 'Hallo Spaceboy': April 24th
Episode 2: 'Unwashed And Somewhat Slightly Dazed': May 1st
Episode 3: 'New Angels Of Promise': May 8th
Episode 4: 'Under Pressure': May 15th
Episode 5: 'Moonage Daydream': May 29th
Episode 6: 'Changes': June 5th
Episode 7: 'Cracked Actor': June 12th
Episode 8: 'The Pretty Things Are Going To Hell': June 19th
Episode 9: 'As The World Falls Down': June 26th
Episode 10: 'The Man Who Sold The World': July 3rd
An alien (Chiwetel Ejiofor) crashes deep into the oilfields of New Mexico with a mission: he must find the brilliant scientist Justin Falls (Naomie Harris), the one woman on earth who can help save his species. Even as he struggles to adapt to our world and to become more 'human', her faith in humanity couldn't be lower. An unlikely duo, together they discover that in order to save his world, they must first save ours. An inspired continuation of the novel by Walter Tevis and the iconic 1976 film starring David Bowie. Now Certified Fresh by Rotten Tomatoes!
For more details, streaming and trailers, visit sho.com
---
'CHANGE. MADE EASIER'
1st May 2022
Currently showing on UK television, VOD and cinema is a brand new advertising campaign entitled: 'CHANGE. MADE EASIER'
The advert created for B&Q the British multinational DIY and home improvement retailing company, features DAVID BOWIE music. Check out the advert below...
You can listen to the full song 'Sound And Vision 2013' below...
You may recall back in 2013, the song was reworked from the original tapes by Sonjay Prabhakar for Sony's Xperia™ Z smartphone advertising campaign.
Sound and Vision 2013 is a beautifully haunting reimagining of the song, re-worked from the original stems by remixer Sonjay Prabhakar. By stripping away much of the original instrumentation to just leave Roy Young's plaintive piano, Mary Hopkin's backing vocal and the lead vocal, the song takes on a new reflective resonance.
More details about this advertising campaign can be found over at lbbonline.com website.
---
WSFF - ART DECADE
1st May 2022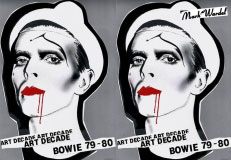 The Wonderous Stories Film Festival Presents: ART DECADE
An evening of 1979-80 New York/David Bowie, hosted by London artist and Bowie aficionado Mark Wardel, featuring the World Premiere of new Edward Bell documentary at Watermans Arts Centre, London on Saturday 7th May at 7.30pm
The evening includes:
• The World Premiere of 'Edward... work in progress 2022'
• Q&As with Edward Bell and director Marcus Thompson
• Screening of Bowie's 1979 iconic Saturday Night Live performance
• Interview with Joey Arias live from New York
and much, much more.
'Edward... Work in Progress' - A Film by Marcus Thompson.
The film is about the work of Edward Bell, the artist who created the artwork for Bowie's Scary Monsters album, among others. Originally produced in the early 80s, the film was virtually unseen even at that time. Now Marcus Thompson, the film's creator has returned to his 40 year old project:
'I found the 35mm negatives to my film inspired by Edward Bell in the BFI Archives. The idea is to revisit the artist's world four decades later, as he looks back at the chronic, the creative, the static and chaotic... and a lingering love. Is this film set in the early 1980s, but haunted by the future? Or is it set in the present, and haunted by the past? In Edward's own words, 'In the early eighties I was a fully-fledged junkie and contributed nothing creative to your filming; I wish to right that wrong. Let's put it on a different level, with more depth and stretch the time-scale, then and now.'
The artist is now obsessed with landscapes and skies amongst other things, and the psychology of colour and emotion in the forces of nature; an unlimited source of real inspiration to him, and myself as a film-maker. Victor Hugo wrote that 'there is one spectacle grander than the sky, that is the interior of the soul', and that is what I'm attempting to portray. Illuminating nature's mystery, capturing skies in this fascinating interface between art and science, reinterpreting, reinvigorating and producing a new original film. Edward has told me 'I have plenty of time, commitment and imagination...' and so do I, and others, for this film. The project is the progression of a natural development that started when I made my first 35mm film. This new film enables me to take a fresh look at a subject that I have longed to return to and complete. The landscapes depicted in Edward Bell's new work are constantly changing as the atmospheric drama of the sky above alters due to the light, and Edward is always checking the sky for rapid mood swings, and painting what he sees. As a film-maker it is also an opportunity to capture, through time-lapse and macro lenses, both the heavens and the very quintessence of the oils that Bell uses to portray the structure and movement of clouds in the skies above him, and the accuracy of his depiction of this atmospheric drama. It is my chance tocapture the madness of thunder clouds, the sadness of a troubled life, the beauty of a dispersing mist, the gloom of darkening hillsides, and the approaching autumn of an artist's life.
Edward Bell studied art at Brighton College of Art, graphic design at Chelsea School of Art and photography at the Royal College of Art. He worked as a freelance photographer and illustrator for Vogue, Tatler and Elle magazines. He was commissioned for portraits for album covers for David Bowie Scary Monsters (And Super Creeps) and Tin Machine and Hazel O'Connor Sons and Lovers. He has exhibited widely on the London art scene and his work covers many genres from life paintings to bronzes, from pop art to landscapes Bell was also the subject of a film by the artist Marcus Thompson, titled 'Edward'.
Marcus Thompson's film career is built on a solid foundation of drawing, painting and experimenting with magnetic tape, collage and any other medium he could find to express himself. Having made several experimental films during his time at art college in Bristol, he joined Granada Television as an assistant film editor in order to learn the craft of professional film post-production. After years as a picture and sound editor, Marcus has become an accomplished screenwriter, director and producer. His years of experience as a film editor proved to be an invaluable foundation on which to base his directorial career. He made a name for himself editing award winning SOUTH BANK SHOWS and several BBC classic documentaries including Michael Wood's IN SEARCH OF series. He began directing corporate films for French fashion house Marie Claire, Harrods and Honda, before a short period making music videos for bands such as Ocean Colour Scene, Jesus Jones, Runrig etc. He has produced and directed four feature films, MALEVOLENCE, MIDDLETON'S CHANGELING, the musical film noire THE BIGGEST THING THAT EVER HIT BROADWAY (In Competition Sitges 2018), and award winning, A PLACE TO STAY (GAIA Award at California's WCFF) the supernatural love story. Thompson's short film 'Wisteria Cottage' won Best Short Award 2021 Prague International Indie Film Festival. The short film 'Edward - Alive Again' is a work in progress.
Joey Arias is an American artist based in New York City, best known for work as a performance artist, cabaret singer, and drag artist, but also as a published author, comedian, stage persona and film actor. He also goes by the names Joseph Arias and Joe Arias.
Mark Wardel is a renowned artist and Bowie aficionado. He has exhibited his work internationally in galleries and museums including London's V&A museum. He has become widely known for his David Bowie life mask artworks, several of which were bought by David Bowie/Isolar in 2014 for inclusion in the official David Bowie archive and his work has been included in several prestigious club, art and Bowie focussed books and magazines worldwide. Mark Wardel is currently working with US writer Susan Compo on a book about the classic Bowie documentary 'Cracked Actor' due for publication by Red Planet Books in early 2022.
Venue: Watermans Art Centre
Address: 40 High Street, Brentford, London TW8 0DS - [MAP]
Date: 7th May 2022
Time: 7.30pm
For more details and ticket booking, please visit watermans.org.uk website.
---
WHAM BAM THANK YOU MA'AM!
1st May 2022
The eagerly awaited monster publication WHAM BAM THANK YOU MA'AM! is the second collectors' guide from MAYAK PUBLISHING - scheduled for publication next month.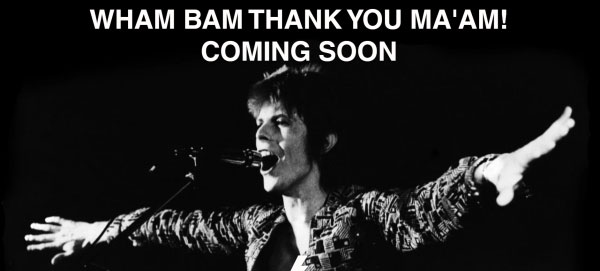 Ziggy Stardust: The ultimate collectors' guide.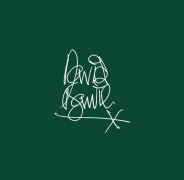 50 years ago a star was born
This is his story
Recounted through 700-pages of memorabilia and collectibles
Aylesbury to Arizona and back again
Astronettes and Spiders from Mars
Limited Edition #300
TO BE READ AT MAXIMUM VOLUME
The focus of this epic tome is The Rise and Fall of Ziggy Stardust and the Spiders from Mars.
Containing 700-pages of memorabilia: - albums, singles, lacquers, demos, promos, test pressings, press kits, photographs, autographs, magazines, interviews, posters, tickets, radio shows, cassettes, 8-tracks, reel-to-reels, concert recordings and much more.
Mayak Publishing: As a special thank you to BowieWonderworld. For all the love and support, we'd like to offer twenty-five copies of Wham Bam Thank You Ma'am! at £25 off. Use code WONDERWORLD25 at checkout.
This 700-page monster of a publication is available to pre-order NOW!
Visit the MAYAK PUBLISHING website for more details, newsletter sign-up and pre-ordering.
---
ZIGGY STARDUST 50th ANNIVERSARY RELEASES
1st May 2022
Two ZIGGY STARDUST 50th Anniversary releases have been announced...
THE RISE AND FALL OF ZIGGY STARDUST AND THE SPIDERS FROM MARS 50th Anniversary Half-Speed Master (Cat. No. DBZS 50) and 50th Anniversary Picture Disc LP.
Both are released on Friday 17th June.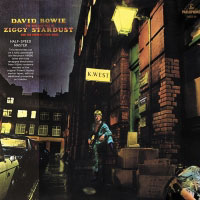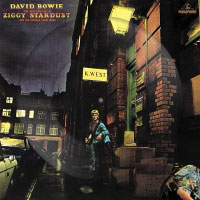 You can pre-order both the Ziggy Stardust 50th Anniversary Half-Speed Master and Picture Disc NOW!
---
REMINDERS: UPCOMING BOWIE RELEASES and EVENTS...
MAY 2022
• Streaming Event: ATOMIC SUNRISE filmed at The Roundhouse in 1970, featuring DAVID BOWIE / HYPE, Genesis & Hawkwind. Stream: 85 minutes on 22nd September - more details
• Worldwide cinema release of DAVID BOWIE movie/documentary MOONAGE DAYDREAM, written, directed, edited and produced by BRETT MORGEN on 16th September.
• DAVID BOWIE RAINBOWMAN 1967-1980 by JÉRÔME SOLIGNY, (ENGLISH VERSION), hardback, 704-pages, published on 8th September - more details
• DAVID BOWIE IN COMICS by THIERRY LAMY and NICOLAS FINET, hardcover, 176-pages, published on 16th June now 30th June - more details
• BOWIE AT 75 by MARTIN POPOFF, hardcover, 208-pages, published on 14th June now 6th September - more details
• DAVID BOWIE AND ROMANTICISM by JAMES ROVIRA, hardcover, published on 22nd August - more details
• BOWIE'S BECKENHAM ODDITY FESTIVAL at Croydon Road Recreation Ground, Beckenham, England on 13th August at 12.00pm-8.30pm - more details - [tickets]
• WE COULD BE... BOWIE AND HIS HEROES by TOM HAGLER, consultant editor TONY VISCONTI, paperback version, 400-pages, published on 7th July - more details
• DAVID BOWIE 1964 TO 1982 ON TRACK: Every Album, Every Song by JAY GENT, paperback, 224-pages, now to be published on 25th June - more details
• MOONAGE DAYDREAM movie/documentary opens the SHEFFIELD DOCFEST at Oval Hall, Sheffield City Hall on 23rd June at 18:30 - more details - tickets now on sale via sheffieldcityhall.co.uk
• MOONAGE DAYDREAM: The Life & Times of Ziggy Stardust by DAVID BOWIE (author) and MICK ROCK (photographer), hardcover, 328-pages, published on 21st June - more details
• THE RISE AND FALL OF ZIGGY STARDUST AND THE SPIDERS FROM MARS (50th Anniversary Half Speed Master) by DAVID BOWIE, released 17th June - more details
• THE RISE AND FALL OF ZIGGY STARDUST AND THE SPIDERS FROM MARS (50th Anniversary Picture Disc) by DAVID BOWIE, released 17th June - more details
• THE DAVID BOWIE WORLD FAN CONVENTION 2022 takes place in Liverpool over three days on 17th/18th/19th June. Some weekend tickets still available - more details
• BOWIE ODYSSEY 72 by SIMON GODDARD, paperback, 192-pages, published on 16th June - more details
• ZIGGY STARDUST Twitter Listening Party hosted by Tim Burgess on 16th June at 10.30 BST - more details
• ANDY KENT/DAVID BOWIE exhibition: THE PASSENGER at Arcimboldi Theater Milan, Avenue of Innovation, 2020126 AC Milan, Italy, runs from 2nd April-12th June - more details
---
DAVID BOWIE - ALL MY IDIOT 1500 QUESTIONS: A Chronology of Trivia by PETE THOMPSON, paperback and Kindle, 259-pages, published on 3rd May - proceeds donated to the 'Bowie Bandstand Restoration Appeal' in Beckenham and to 'Macmillan Cancer Support' - more details
RSD 2022 two exclusive releases from DAVID BOWIE are BRILLIANT ADVENTURE EP and TOY E.P. "YOU'VE GOT IT MADE WITH ALL THE TOYS" - both are available on vinyl and CD formats. Record Store Day 2022 took place on 23rd April - if you're struggling to get hold of these releases, there are plenty over on eBay - more details
DAVID BOWIE - ALL THE SONGS: The Story Behind Every Track by BENOÎT CLERC, hardcover, 624-pages, published on 14th April - more details
Exclusive DAVID BOWIE lino-cut print available to PURCHASE - don't hang around, these are ALL the remaining original left-over stock from 38 years ago, once they've gone, they've gone!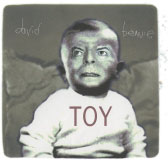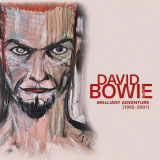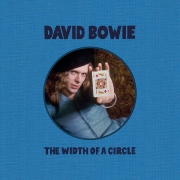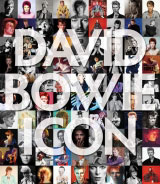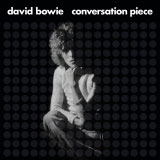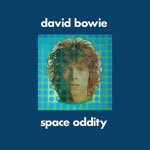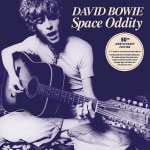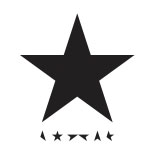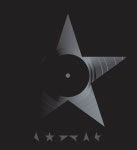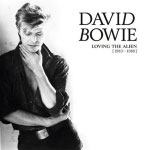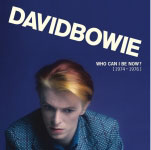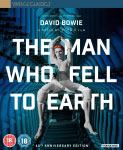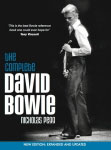 ---
---
DAVID BOWIE WONDERWORLD NEWS ARCHIVE
April | March | February | January
2021 Bowie News
2020 Bowie News | 2019 Bowie News | 2018 Bowie News | 2017 Bowie News
2016 Bowie News | 2015 Bowie News | 2014 Bowie News | 2013 Bowie News
2012 Bowie News | 2011 Bowie News | 2010 Bowie News | 2009 Bowie News
2008 Bowie News | 2007 Bowie News | 2006 Bowie News | 2005 Bowie News
2004 Bowie News | 2003 Bowie News | 2002 Bowie News | 2001 Bowie News
2000 Bowie News | 1999 Bowie News | 1998 Bowie News | 1997 Bowie News



| | |
| --- | --- |
| Created: May 2022 © Paul Kinder | Last Updated: 31/5/22 |