BOWIE TV and WHAT'S REALLY HAPPENING IN NOVEMBER - MONTHLY PLANNER

[BOWIEWONDERWORLD SHOP] [LATEST DAVID BOWIE ITEMS ON eBAY]
[@bowiewonderworld.com email addresses HERE]
Have YOU got some DAVID BOWIE related news or a hot scoop?
Well don't just sit there keeping it to yourself - send it in to
All news items are credited if you so wish
---
TMWFTE ARTWORK AT CHRISTIE'S
29th November 2013
Auctioneers CHRISTIE'S have up for grabs the original artwork used for the front cover of The Man Who Fell To Earth paperback that was published by Alpha Books in 1979.
Lot 50 was created by illustrator Tony Wright, the gouache and oil on board also features a printed copy of the cover signed by the artist on the reverse of the frame.
The opening bid has been set at 3,000 GBP.
Check out the listing here
---
THERE'S A STARMAN!
24th November 2013

Hands up if you've heard the latest MANCHESTER UNITED FC supporters singing a new DAVID BOWIE related chant?

After the success of 'Neville, Neville' (Rebel, Rebel) a few years back, Man U supporters have new one for their latest 18-year-old wonderkid ADNAN JANUZAJ.

They sing to the tune of 'Starman'...

There's a star man
On the left hand side
He plays for Man United
And his name is Januzaj.

You can listen to it here...

Thanks to Andrew for the heads-up.
---
SPACE ODDITY FEATURES IN NEW MOVIE
24th November 2013
Check out an interview on news.com.au with actress KRISTEN WIIG who stars in the soon-to-be release movie 'The Secret Life of Walter Mitty' alongside Ben Stiller, who also directs.
For the movie soundtrack, Kristeen recorded a version of the DAVID BOWIE mega hit Space Oddity and to her surprise her version is segued with David's original.
From news.com.au
---
ISOLAR: AN EVENING WITH DAVID BOWIE
21st November 2013
ISOLAR - An Evening with DAVID BOWIE.
I will be doing a David Bowie special on pointblank.fm the UK's no.1 dance music radio station next Tuesday (26th) at 10pm until midnight UK time.
From Brett S.
---
LOVE IS LOST 12 INCH VINYL RELEASE
21st November 2013
davidbowie.com have announced details of the 12 inch white vinyl release of 'Love Is Lost' next month on 16th December.
Side A features 'Love Is Lost' (Hello Steve Reich Mix by James Murphy for the DFA) and Side B 'I'd Rather Be High' (Venetian Mix) and 'Love Is Lost' (Hello Steve Reich Mix by James Murphy for the DFA - Edit).
You should be able to pre-order here
by now, if not grab yourself a bargain via eBay listings.
From davidbowie.com.
---
REBEL REBEL IN DUBLIN
18th November 2013
Ireland's premier DAVID BOWIE tribute act REBEL REBEL are to perform a two-hour set of album tracks and instrumentals from Bowie's inspirational albums: Low, "Heroes" and Lodger.
The show takes place on Wednesday 27th November at The Grand Social in Dublin. Doors 8pm. Admission 10 euros.
More details and information can be found over at rebelrebeltribute.com
---
NEW PROMO LOVE IS LOST
14th November 2013
A new ten-minute promotional video for DAVID BOWIE's 'Lost Is Love' song has been directed by Barnaby Roper.
This version is the remix of the track done by James Murphy of LCD Soundsystem.
London born Director Barnaby Roper, who lives in New York has previously directed videos for Moby, The Futureheads and OKGO.
You can watch the full promotional video over at vice.com website.
---
THE BITS FLEW FAR AND WIDE...
10th November 2013
• Album chart news... the 2013 Mercury Prize broadcast helped bring DAVID BOWIE's latest album The Next Day up to #28 (midweek #14), while the The Next Day Extra version of the album has debuted at #89...
• THE KILLERS frontman BRANDON FLOWERS has admitted to the NME that there was a bit of plagiary going on in their 2005 hit, 'All These Things That I've Done.' Brandon says he stole the bassline from DAVID BOWIE's 'Slow Burn'...
• Old news just found... Duran Duran's JOHN TAYLOR pays homage to DAVID BOWIE... in case you've never read this guest editorial article written by John for Arena Homme Plus magazine - you can read it over on duranasty.com website...
---
D&I OUT AND ABOUT
7th November 2013
DAVID BOWIE and IMAN were guests at TILDA SWINTON's 53rd birthday party celebration held at the Museum of Modern Art in New York as part of their annual film benefit.
Other guests included Karl Lagerfeld, Anna Wintour, Ralph Fiennes, Lorde, Mayor Michael Bloomberg, Henry and Marie-Josee Kravis, Sandro Kopp, Rajendra Roy and many others joined the party which was a celebration of her contribution to film.
You can check out some photographs from the event over at bfanyc.com
Daily Mail: David Bowie makes a rare public appearance with wife Iman at event to honour video co-star Tilda Swinton - [Read here].
---
LOUIS VUITTON COMMERCIALS
7th November 2013

Check out the three movie advertisement campaigns for L'Invitation au Voyage - Venice Film from LOUIS VUITTON with DAVID BOWIE and ARIZONA MUSE.
The short film is the second part of the L'Invitation au Voyage series which follows Arizona Muse as the Louis Vuitton Woman in her remarkable travels around the world.
The new film begins with Muse's hot air balloon landing in Venice's Piazza San Marco and continues with a series of surprising encounters across the city.
After her spectacular arrival in Venice, Muse finds her way to a magnificent palazzo, where she meets David Bowie playing the harpsichord. Their eyes meet, and Bowie plays a version of his song 'I'd Rather Be High' just for her. The song gradually transforms into a delirious soundtrack for a Renaissance-era masked ball.
The guests are a host of extravagant figures, the one more bizarre and glamorous than the next. Mesmerised, Muse is carried away by the atmosphere and the overwhelming experience. But in the blink of an eye the party is gone, as is David Bowie, leaving Muse alone in an empty room lit by daylight.
In her Vivienne bag she finds a music manuscript of Bowie's song; the only proof that what she had seen was in fact more than a dream. She then makes her way to the Canal Grande, where yet another surreal image unfolds as she embarks a traditional Chinese sail boat loaded with Louis Vuitton trunks, which then carries her across the lagoon to new travel adventure across the seas.
Directed by Romain Gavras and photographed by David Sims, below are the full directors cut, normal version and the making of...
Louis Vuitton YouTube channel.
Running parallel to the new campaign, Louis Vuitton has also introduced its Louis Vuitton Pass application for smartphones and tablets. Released on 4th November this year the app offers its users an 'augmented reality' experience which enhances the campaign. The Louis Vuitton Pass also grants access to bonus content, such as 'behind the scenes' footage and the complete track of the new version of Bowie's 'I'd Rather Be High'.
More details and information can be found over at the louisvuitton.co.uk website.
---
'THE NEXT DAY EXTRA' COLLECTOR'S EDITION BOX SET
4th November 2013
Released today is THE NEXT DAY EXTRA a three-disc Collectors Edition Box Set by DAVID BOWIE which contains FIVE unheard songs, two brand new remixes and a DVD featuring all four promotional videos shot for The Next Day album.
The full tracklisting runs as follows:
Disc: 1
01. The Next Day
02. Dirty Boys
03. The Stars (Are Out Tonight)
04. Love Is Lost
05. Where Are We Now?
06. Valentine's Day
07. If You Can See Me
08. I'd Rather Be High
09. Boss Of Me
10. Dancing Out In Space
11. How Does The Grass Grow?
12. (You Will) Set The World On Fire
13. You Feel So Lonely You Could Die
14. Heat
Disc: 2
01. Atomica
02. Love Is Lost (Hello Steve Reich Mix by James Murphy for the DFA)
03. Plan
04. The Informer
05. Like A Rocket Man
06. Born In A UFO
07. I'd Rather Be High (Venetian Mix)
08. I'll Take You There
09. God Bless The Girl
10. So She
Disc: 3 (DVD)
01. Where Are We Now? (DVD)
02. The Stars (Are Out Tonight) (DVD)
03. Valentine's Day (DVD)
04. The Next Day (DVD)
You can purchase The Next Day Extra (Collector's Edition)
NOW.
The Japanese ONLY Blu-spec CD2 format is also available to pre-order. This Japanese only release is scheduled for release on 27th November.
---
EVER CHANGING HERO
2nd November 2013

Another book published is DAVID BOWIE: Ever Changing Hero by Sean Egan.
Hardcover containing 128 pages, foreword by Malcolm Mackenzie and published on 1st November by Flame Tree Publishing.
As author or editor of eighteen books Sean Egan has written books on The Rolling Stones, The Beatles, Coronation Street, Leonardo DiCaprio, Tarzan and Manchester United Football Club. Written extensively for rock magazines, from Classic Rock to Vox, and CD sleevenotes for Mercury, Sanctuary, Factory and more.
Synopsis: David Bowie needs no introduction. An immense star whose music and writing has transcended generations he remains one of the most articulate influencers of modern music. Over fifty years his singles and albums have slid up and down the bestseller charts, adapting to the changing times, exploring new musical themes, always pushing at boundaries in a desperate desire to seek out the new and the different. This fantastic new, unofficial biography covers his life, music, art and movies, with a sweep of incredible photographs.
You can purchase David Bowie: Ever Changing Hero
NOW.
---
PRESS RELEASE: BRAZENHEAD
1st November 2013

BRAZENHEAD release their debut EP CD, 'I Never Meant' on Maniac Squat Records on 18th November 2013.
Brazenhead featuring renowned DAVID BOWIE collaborators ERDAL KIZILCAY and WOODY WOODMANSEY formed in 2011.
They play dirty blues-based alternative rock.... the band are:
Woody Woodmansey: drums - (David Bowie).
Erdal Kizilcay: keyboards, viola, cornet, bass, vocals - (David Bowie, Iggy Pop).
Tom Wilcox: vocals, organ, piano - (Maniac Squat, The Chavs, Gillian Glover).
Paul Waterson: bass - (Claytown Troupe, Valve, The Chavs).
Trevor Stewart: guitars, backing vocals - (Plazma).
Keith Godman: guitars, mandolin, backing vocals - (Thud and Blunder).
Guest backing vocals from: Maggi Ronson, Lisa Ronson, Hannah Berridge Ronson and Gillian Glover.
Woody Woodmansey is a legendary drummer. A 'Spider From Mars', he drummed on 4 of David Bowie's important albums including 'Ziggy Stardust' and 'Hunky Dory'. Erdal Kizilcay worked with David Bowie in the 1980s and 90s recording albums including '1.Outside', 'The Buddha of Suburbia' and 'Never Let Me Down', as well as 'Blah Blah Blah' with Iggy Pop and Bowie. Erdal did two world tours with Bowie in 1987 and 1990. Paul Waterson was in feted late 80s/early 90s rock band Claytown Troupe, a cult band still popular with fans. Woody Woodmansey and Erdal Kizilcay contributed to the songwriting on this release.
The lyrics for the track 'I Felt A Funeral In My Brain' are an Emily Dickinson (1830-1886) poem of the same name. Brazenhead will release an album of new material in 2014.
Tracklisting and songwriting credits:
1. I Never Meant (Wilcox/Waterson/Kizilcay/Stewart/Woodmansey/W. Wilcox).
2. I Felt A Funeral In My Brain (Waterson/Wilcox/Kizilcay).
3. Manhunt In Mannheim (Wilcox/Waterson/Kizilcay/Stewart/W. Wilcox).
4. Waiting For The Rain (Hale/Holt/Waterson/Bennett).
From Tom at Maniac Squat Records.
---
THE GLASS SPIDER BAND EVENING IN LONDON
1st November 2013
THE GLASS SPIDER BAND Play the Songs of DAVID BOWIE...
An exclusive evening in celebration of Bowie's legendary 1987 world tour featuring a Q&A with original tour member ERDAL KIZILCAY, a screening of the fairytale film Labyrinth and live performances of Bowie's greatest hits on 17th December.
"I either want a bad response or a good response, I hate something in the middle... if it's politely received then it's a total failure for me." - David Bowie, 1987.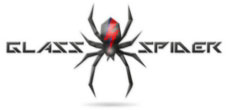 The Glass Spider Tour, David Bowie's epic world tour in 1987, was preposterous, seminal, excessive, brilliant and contradictory. Like almost no other artistic endeavour in the history of human creativity, the tour oscillated between absolute genius, kitsch and very bad, and was often all of these simultaneously. In what was a very brave move, Bowie eschewed a sterile greatest hits show, favouring an elaborate set crowned by an enormous spider, five dancers choreographed by Toni Basil and a set list heavily laden with esoteric choices from his back catalogue. Although by far Bowie's most commercially successful period, the mid to late 1980s were seemingly his most difficult as an artist and The Glass Spider Tour, and the Never Let Me Down album that accompanied it, have become symbols of Bowie's desolate nadir.
In 2013, the year of Bowie's triumphant return, a reappraisal of Bowie in 1986/87 is now required. Despite much criticism, the Glass Spider Tour was a major influence on many artists and changed the expectations and look of stadium rock for evermore. To celebrate the legacy of this most Bowie-esque stadium opera, Under the Bridge presents The Glass Spider Band, featuring original tour members Erdal Kizilcay and Richard Cottle. Compered by former presenter of The Word Katie Puckrik, the programme for the evening will also include a screening of the 1986 fairytale film Labyrinth, DJ sets from Jaffo - a performer in Bowie's 1984 Jazzin' For Blue Jean film - and a selection of Bowie's '60s songs performed by legendary Soho character Phil Dirtbox. Puckrik will also interview Erdal Kizilcay about life on the road with David Bowie, providing an insight into the decadence, the music and working under a 60ft high spider for 9 months.
05.00pm - DJ set from Jaffo (Star of Bowie's Jazzin' For Blue Jean video).
05.30pm - Screening of Labyrinth (1986, dir. Jim Henson).
07.15pm - Q&A on touring with David Bowie with Erdal Kizilcay, star of Bowie's Glass Spider Tour, with Katie Puckrik.
07.45pm - Jaffo dj set.
08.00pm - Legendary Soho character Phil Dirtbox performs a selection of Bowie's 1960's songs.
08.45pm - Jaffo dj set.
09.00pm - Performance by The Glass Spider Band. David Bowie collaborators Erdal Kizilcay and Richard Cottle reprise the sound of Bowie's spectacular Glass Spider Tour from 1987; the height of Bowie's fame as a pop star.
10.45pm - Jaffo dj set.
More details, tickets and information can be found over at underthebridge.co.uk website.
---
HOLY HOLY GIGS
1st November 2013
A new supergroup has formed called HOLY HOLY, featuring Woody Woodmansey, Steve Norman, James Stevenson, Malcolm Doherty, Rod Melvin, Lisa Ronson, Gary McPherson, Hannah Berridge, Elizabeth Westwood, Maggi Ronson, and Tracie Hunter, and we play the songs of DAVID BOWIE 1969-1973.
We played Latitude Festival this past July and it was so much fun for everyone, and so well received, it has sort of taken on a life of its own. We have a few shows coming up and have some shows booked around the third week in December; one at The Lexington, London N1 on December 20th and one at one at Peckham Liberal Club, date and time to be announced.
More details can be found on their Facebook events page
19th December: Peckham Pandemonium, 24 Elm Grove, London SE15 5DE - More details
20th December: The Lexington, London - More details
21st December: The Hospital Club, 24 Endell Street, London WC2H 9HQ - More details
From Lisa Ronson.
---
DAVID BOWIE WONDERWORLD NEWS ARCHIVE
October | September | August
July | June | May | April | March | February | January
2012 Bowie News | 2011 Bowie News | 2010 Bowie News | 2009 Bowie News
2008 Bowie News | 2007 Bowie News | 2006 Bowie News | 2005 Bowie News
2004 Bowie News | 2003 Bowie News | 2002 Bowie News | 2001 Bowie News
2000 Bowie News | 1999 Bowie News | 1998 Bowie News | 1997 Bowie News






| | |
| --- | --- |
| Created: November 2013 © Paul Kinder | Last Updated: 29/11/13 |